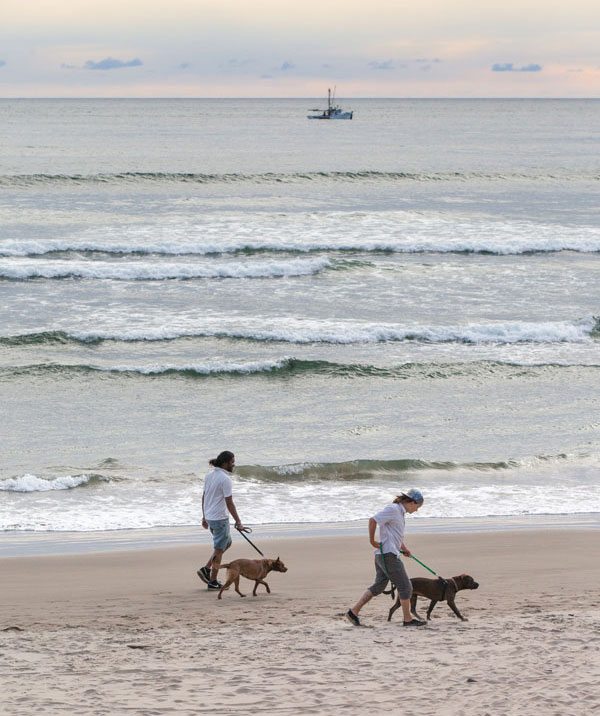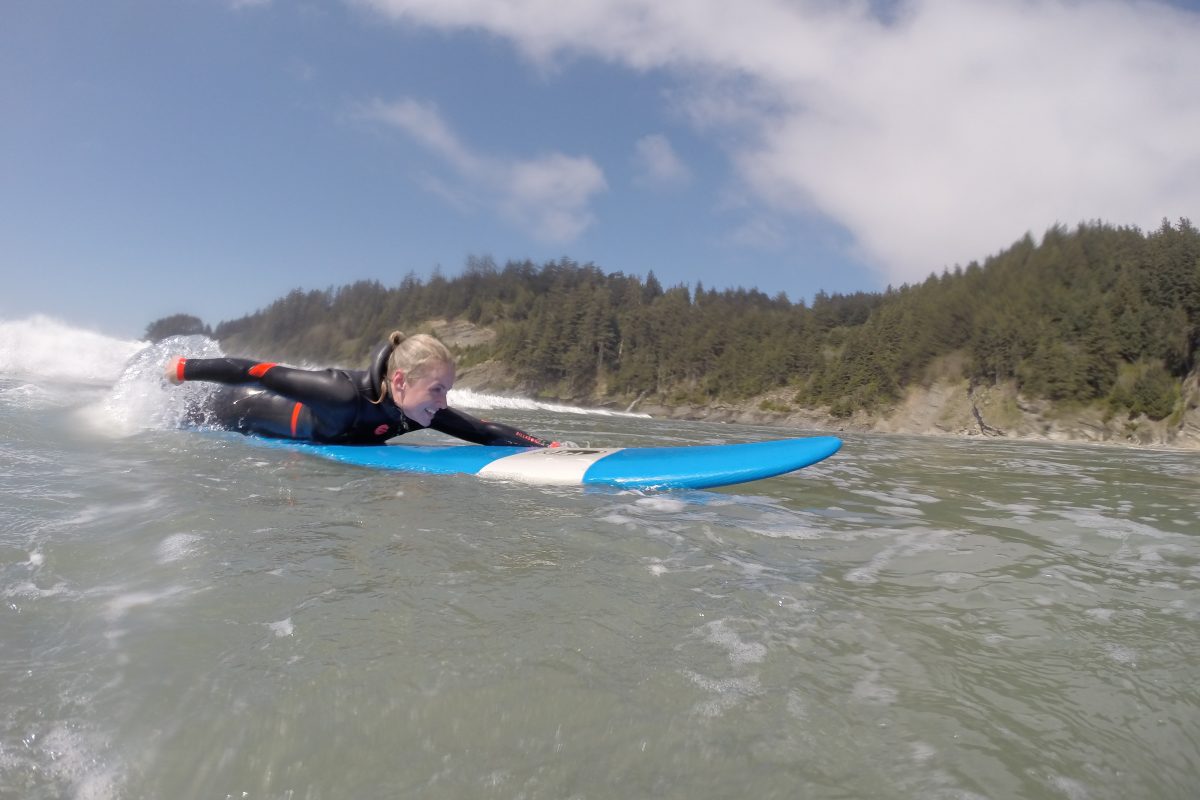 Oswald West State Park has a lovely secluded white sand beach stretching over four miles of coastline flanked by a dense temperate rainforest. There are miles of hiking trails leading to stunning views of the Pacific Ocean. This little known scenic treasure is, bar none, one of the most spectacular parks in all of Oregon. Located in Tillamook County just two hours west of Portland on the north coast, the park is popular with surfers, hikers, beachcombers and boaters alike. People flock here to fish, enjoy the beach, and take in the beauty of the park.
It is a popular beach alive with activity.
Enjoy the surf and the turf
A short walk through the woods will bring you to Short Sand Beach (Tillamook County residents have fondly nicknamed the beach "Shorty's"), protected in a sheltered cove and blanketed by a forest. The cliffs rising out of this stretch of ocean are unique to the north Oregon coastline: Check out the volcanic basalt—grey-black rock formed from cooled lava—and sandstone—with pink and beige-streaked layers like the canyons of the Southwest. In addition to its natural beauty, this area is renowned by surfers for its awesome waves!
Oswald West State Park is a hit with both novice and expert hikers
A thirteen-mile stretch of the Oregon Coast Trail weaves its way through the entire park. It begins at the community of Arch Cape and ends up in the town of Manzanita. The trail includes a suspension bridge that crosses over Necarney Creek, and it follows Short Sand Creek through the forest.
There are two prominent headlands, Cape Falcon and Neahkahnie Mountain, within the park. Cape Falcon is a 5-mile trail that attracts a good number of visitors. It's gentle enough for casual hikers but long enough (and with good odds of a wildlife sighting) to keep things interesting for hikers at any level. You'll enjoy coastal forest and beach views as well on this amazing hike. Across the beach, Neahkahnie Mountain offers an 8-mile lollipop loop trail. It's generally accessible year-round and offers brilliant views of ocean, forest and cliffs.
Oswald West State Park is also considered one of the best preserved coastal rainforests, where hikers can see low growing ferns, salal and salmonberries shaded by huge western red cedar, western hemlock and Sitka spruce trees. These trees form the basis of the temperate coastal rainforest.
You can come for just a quick hike or make a day of it and trek around to explore.
Celebrate Oregon's Beach Bill
A storied past, steeped in high seas adventure…
The park has some pretty cool cultural history, too, starting with its origins. It's named after a former state governor. A native Oregonian, West was born in Salem and became governor in 1911. He established protections for coastal lands, and the legislation he passed helped pave the way to the public beach access Oregonians (and visitors) enjoy today. The park, his namesake, was designated public land and christened in 1931.
Stretching even further back in time, there's an urban legend about ye ol' pirate days in this neck of the woods. There are different versions of the story, but the gist of it is this: a couple hundred years ago, pirates dropped anchor at the Oregon Coast and buried their treasure on Neahkahnie Mountain. As such stories do, this mystery has captured people's imaginations for years. No one's ever found the supposed buried chest, but plenty have looked. You're welcome to do some sleuthing while you're here; get some fresh air and exercise as you comb the beach and woods for clues.
Come enjoy the wonder of the outdoors at Oswald West State Park.