Tillamook Coast Life Blog
The Offshore Grill: From farm to table
By Brian Cameron
While on vacation in Rockaway Beach, bring the family on down to town to enjoy the exquisite, delectables that the Offshore Grill and Coffee House has to offer.
The location has a dual personality as a coffee shop and restaurant.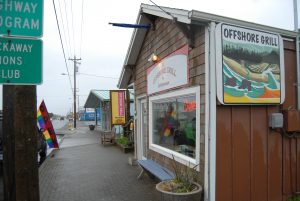 A few years back, Chef Jake Burden's family had hit a period of dramatic events when his young son, at the age of two, was diagnosed with leukemia.
At the time Jake was working as a corporate chef in Seaside and his wife Michelle was busy being a founding member of Seaside Brewing Company. When their young son was diagnosed, they both took the time they needed to help him through the struggle of childhood cancer.
Though they both expected to have their jobs when the ordeal was done, when it came time for them to return to work, Jake found he didn't have a job to come back to, and Michelle had been relegated to part-time employment.
With their other three children, their recovering son, and themselves, it became quickly evident they needed to relocate their passions and careers.
Being a fourth-generation Tillamook Coast local, it was all but obvious. So when the previous owners of the Offshore came to them and offered their location; Jake took it as a sign.
"It was a sign that was offered to us," Burden said. "It all clicked, it all seemed to just fit. The timing worked so well for us in where we were with everything. Michelle and I found ourselves literally being offered the dream we'd always talked about doing: opening our own restaurant."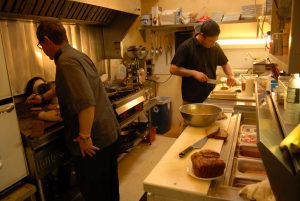 The Offshore Grill was born and has been going strong for over a year now.
The Offshore offers some of the finest ingredients including fresh produce from Brickyard Farms, grass fed meats from Nehalem River Ranch, and the freshest seafood around from Garibaldi's Community Supported Fishery.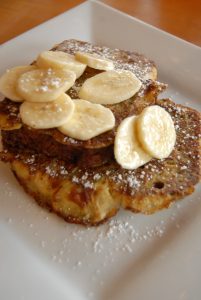 "It's truly our passion," Jake said.