Tillamook Coast Life Blog
Top 5 Spooky Places on the Tillamook Coast
Top 5 Spooky Places on the Tillamook Coast
There is something incredibly spooky about the low-hanging fog and screeching winds that bombard the Oregon Coast this time of year. Strange noises and hazy images lead the imagination to consider what is real and what is not. Join us for some ghost towns, abandoned bunkers and forgotten cities here on Tillamook Coast.

#5 The Burnt Hangar at the Port of Tillamook Bay
In 1942, with World War II in full swing, the Navy commissioned the construction of two mammoth blimp hangars. Unfortunately, a devastating fire burned Hangar A to the ground. Just a short drive through the Port of Tillamook Bay, amidst the aging industry, you'll find the former skeleton of Hangar A. To get a sense of its former glory, be sure to tour the Tillamook Air Museum, the largest clear-span wooden structure in the world!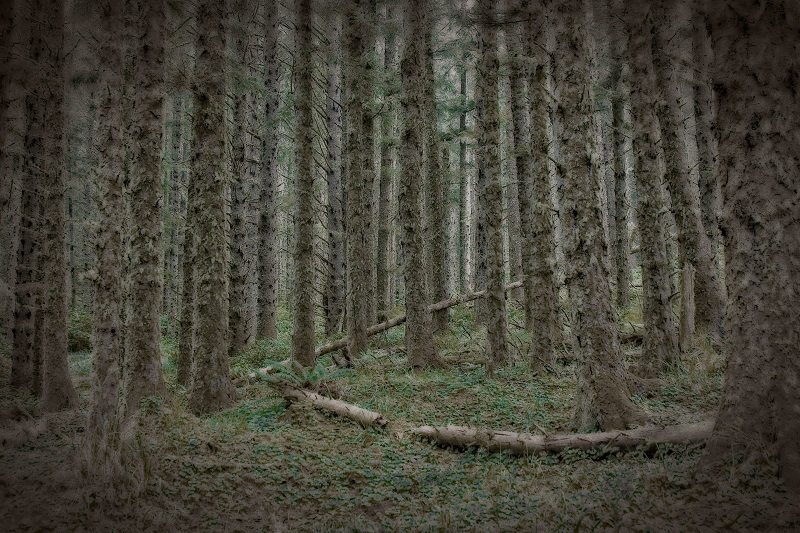 #4 The Ghost Town of Idiotville
Idiotville is the ghost town of a former community, located 50 miles northwest of Portland, off route 6 in the great Tillamook rainforest. To access Idiotville, you must first cross Idiot Creek on the Wilson River. The town was formed after a logging camp, known as Ryan's Camp, was established for salvage operations following the Tillamook Burn, which devastated 355,000 acres of timber. Due to its remote location, it was said that only an idiot would live and work there, hence the camp became popularly known as Idiotville.

#3 The Condemned Coast Guard Station at Pier's End
To see Pier's End standing on pilings in the distance as you drive the 101 through Garibaldi, lends itself to its folklore and mystery. Nothing is eerier than a walk on the pier in the low-hanging fog of October and November. Is it haunted? That is anyone's guess, but with the Coast Guard servicing Tillamook Bay a.k.a. "Murderer's Bay", there's a good chance it is.

#2 The Forgotten City of Bay Ocean
Bay Ocean, marketed as the "Playground of the Pacific Northwest", would be remembered as the city that fell into the sea. The town held its Grand Opening in 1912 and boasted three hotels, a school, general store, bakery, dancehall, cannery, tin shop, machine shop, gas station, tennis courts, shooting range, and the largest indoor saltwater swimming pool on the West Coast, which included a 1,000 seat movie theatre. By 1939 the buildings began to slide into the great Pacific Ocean.

#1 The Hidden WWII Radar Station of Oceanside
Tucked away in the forest, just East of Radar Road, stands a monolithic WWII Radar Station; a piece of history lost to time and taken by the woods. You will find the all but forgotten WWII Radar Station. In it's prime, the SCR-270 radar station was utilized to alert Navy officers of enemy submarines and approaching aircraft. Come and explore this rare artifact symbolizing the magnitude of a lost era.