Dory Boat Fleet, Pacific City
For over 100 years, dory boats have gone to sea in Pacific City. The dory's origins came from the surf dories and Nestucca River gill net boats that sold their fish to the salmon cannery established in 1887 near the mouth of the river.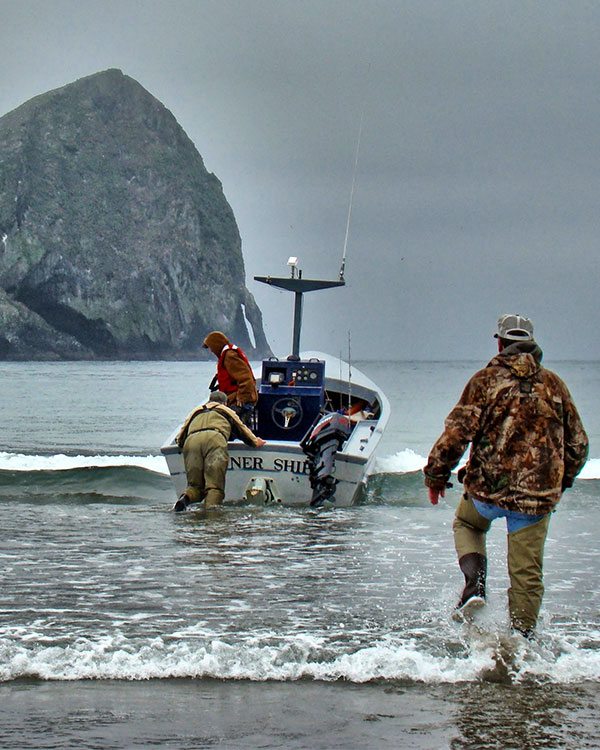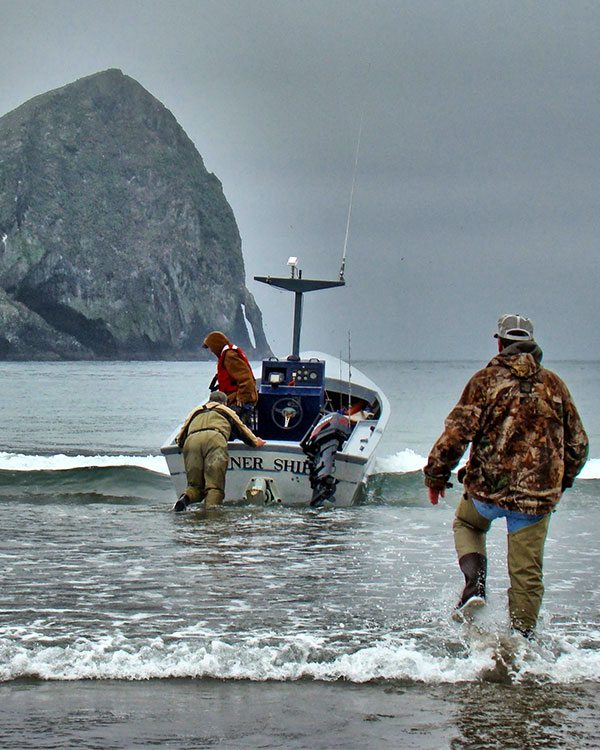 The Dory boat fleet fish for salmon, dungeness crab, albacore tuna and rock fish
The modern Pacific City dory is open hulled and flat bottomed. The dory is first rowed into the surf until it is deep enough to drop the outboard. Pacific City dories fish the waters for Chinook and Coho salmon, Dungeness crab, Albacore tuna and rock fish.
Dorymen are first responders to calls of distress at sea
The dory fleet is renowned for its impressive safety record. Dorymen are often first responders to calls of distress at sea. Since the late 1800s, only six known dorymen have ever lost their lives at sea.
Come to the annual Dory Days Parade
As Pacific City's economy has thrived from its dory fleet, they celebrate each year with a tribute to the fleet. The party generally takes place during the month of July, and every year there is a theme. The dory owners incorporate the theme when decorating their boats for the annual Dory Days Parade.
Dory Boat owners want the prize
Participants try to make their dory boat look the best for the chance of winning a prize for the best decorated dory. In addition to the fancifully decorated dory boat fleet, there are marching bands, parade floats, livestock, and antique cars to round out the parade.
Dory Boats are blessed
The celebration includes the Blessing of the Fleet, where local clergymen bless both new and old dory boats for safety at sea, and offer prayers for all the dorymen.
See the Historic Dory Boats in Action