Tillamook Main Library, Tillamook
1716 3rd St, Tillamook
Preschool storytime (PS) on Wed @ 10; developmentally appropriate for 3-5 yos; music, stories, interactive play and lots of laughs! In this class little begin to learn about a leader at the front of the room, how to hold their wiggles, listening and sitting still. When a child is transitioning from TT to PS my […]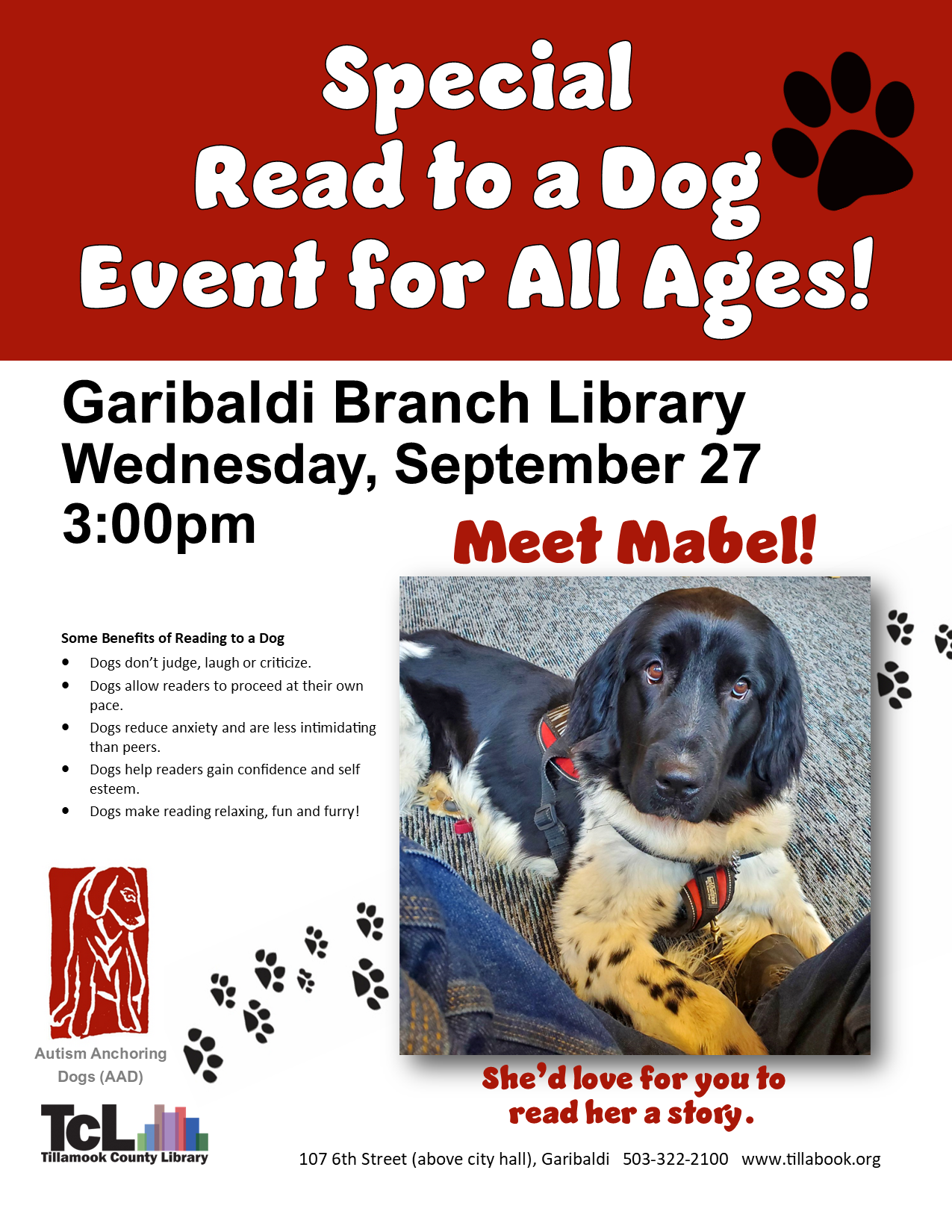 Garibaldi Branch Library
107 6th St, Garibaldi (above City Hall)
Autism Anchoring Dogs (AAD) is partnering with Garibaldi Branch Library for a special Read to a Dog event for all ages.  Come and meet Mabel, an anchor dog in training, at Garibaldi Branch Library, Wednesday, September 27, 3:00 pm.  She'd love for you to read her a story.
Tillamook Bay Community College
4301 3rd St, Tillamook
Where People Walked and Why, people have been in Tillamook County for a long time and for much of that time they walked and traveled by water in canoes.  These trails are still there but you will not find them in guide books, maps or using an internet search engine.  With a trained eye and […]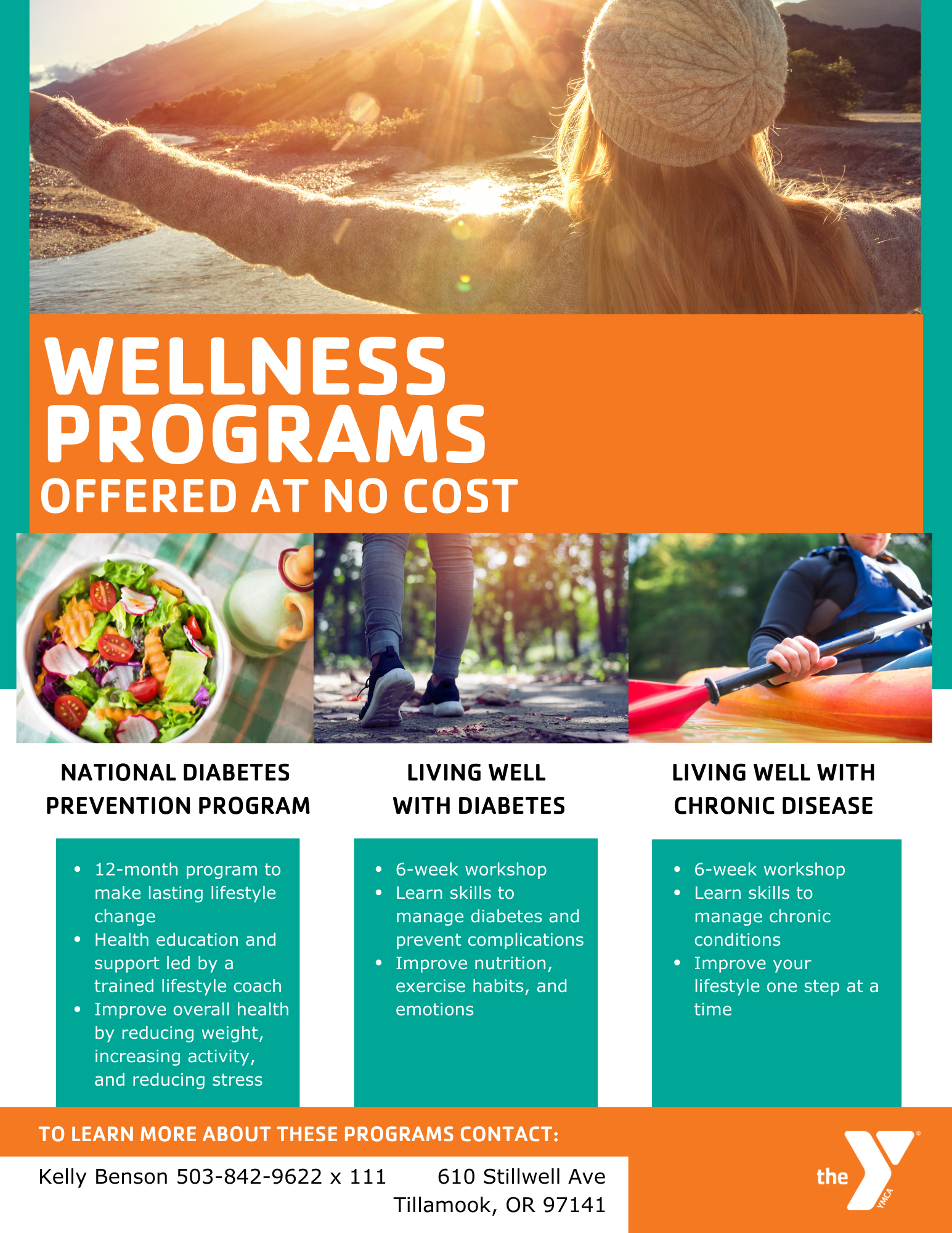 Tillamook County Family YMCA
610 Stillwell Ave, Tillamook
Live Well:  National Diabetes Prevention Program Starts at Noon on Monday September 25th: 12-month program to make lasing lifestyle change Health education and support led by a trained lifestyle coach. Improve overall health by reducing weight, increasing activity, and reducing stress Living Well With Diabetes Starts  at 5:00 pm on Wednesday September 27th: 6-week workshop […]
Elks Lodge, 1907 3rd Street, Tillamook, OR 97141, United States
101 3rd St
Square Dance Lessons every Wednesday at 6pm. Learn modern Square Dancing with the Wave Steppers of Tillamook Bay. Children 9 and older welcome with an adult. For more information, call Barb (503) 812-4126, or Carolyn (503) 801-4044. FREE!