Venture Coastward
You'll find a fresh take on "getaway" here. Get away from crowds, computer screens and concrete. Instead, take a trip to a place full of new experiences. Jump in the car, you're overdue for an adventure!
Pure Fun
Unplugged. Here, you can take a break from emails and social media—with forests, sand dunes, colorful birds and whales to watch, Tillamook isn't just a vacation, it's a world of discovery.
Unprocessed. Get closer to the source. Just-caught fish and farm-to-table fare are easy to find. Tour area farms to see where your dairy and produce come from, or explore the water and catch your own seafood!
Untamed. You'll find our slice of the shore is wild and waiting to be discovered. If you hit your stride away from tourist-heavy attractions, come scope out spots with more trees than humans.
Always More to Explore
Whether you're coming for a rugged trip into the unknown or simply looking to try something new, the Tillamook Coast has what you need. When was the last time you went wild—no, not at a party!—and let yourself connect with the outdoors? Hike to some amazing views or roll up your jeans to comb tide pools for shy crabs. Spend time in coastal towns; breathe the salty air as you sample oysters and sip local brews. Put away your phone and immerse yourself in something much more exciting than any screen can offer.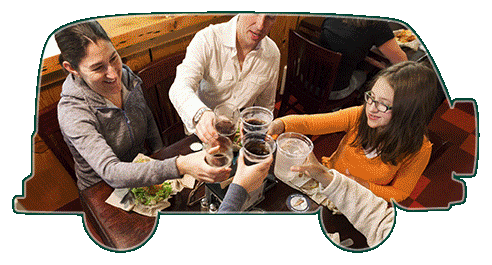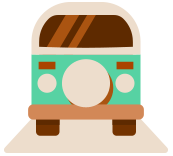 You trippin'? (Road trippin', that is.) You don't have to slow your roll when you get to the Coast—use your wheels for beautiful drives and soak in some spectacular views.
Get fired up. Some of the easiest nature-iest fun you can have here is packing a dinner and making a bonfire on the beach that lasts 'til after dark. Bury your toes in the sand, see the sun set and watch the tides change up close.
See the Coast through one man's lens.
Experience Tillamook Coast
Ways to get out there: consider these options as you plan your trip.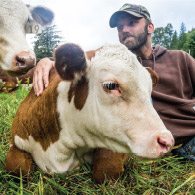 Don't forget that Tillamook is farm country. Go deeper and take a tour to meet the farmers and animals who provide so many people with so much. You'll taste the difference between farm-fresh milk and eggs and the regular stuff.
And catch a fishing boat while you're here. You have the unique opportunity to hop on board with the Dory Fleet of Pacific City, a historic and working fishing fleet. Contact Pacific City Sporting Goods & Marina to learn more about launching with these boats and watching the fishermen at work.
Of course, dory aren't the only fish in these waters. You can charter a boat of your own for the day, with equipment and a qualified guide who will show you the ropes and let you catch your own fish!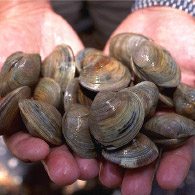 Fresh seafood is a treat, especially if you don't live in a coastal region. Take full advantage of your Tillamook adventure and don't just enjoy the tasty fish and crustaceans—catch them yourself!
Never done it before? Don't worry, the Coast has plenty of resources to help you get equipment and hit the beach to find your dinner.
And it's not all about just-caught seafood. To round out your meal, forage for mushrooms and other goodies in the area and explore town farmers markets for seasonal produce.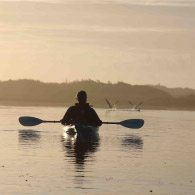 The Tillamook Water Trail, a designated National Recreation Trail, has over 200 miles of waterways for public use. Grab a paddle, and kayak or canoe through. Or try your hand at stand-up paddleboarding (SUP), an easy-to-learn, year-round activity that's been growing in popularity.
If you're new to the world of watersports, you can ease into things with SUP or kayak lessons.
Whether you're just getting your feet wet or you've been at it for years, explore on (and in) the water—and get a great workout while you do it!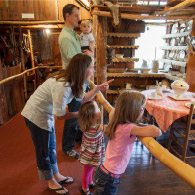 Learn the heritage that gives us this amazing piece of Oregon today.
If you're up for a search-and-discover mission, try geocaching, which lets you design your own educational adventure.
Geocaching can also be used to navigate the Tillamook Quilt Trail, a series of intricate wooden quilt blocks you can track down on buildings throughout the area. (You can seek out the quilt blocks, and stop by the Latimer Quilt Museum, sans technology, too.)
Two other great options for history hunters are the Tillamook Pioneer Museum, which shows legends, mysteries and myths through the centuries (you'll also get a glimpse into the lifestyles of Native Americans, early settlers and more), and the Garibaldi Museum, which gives a riveting maritime history of the Coast (complete with historical replicas of famous ships!).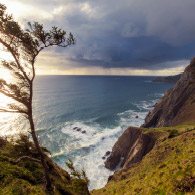 The Coastal Range, sand dunes and hilly terrain of Tillamook County give visitors ample opportunity to literally see it all. Plan a walk or a scenic drive and prepare to be amazed.
The area is a goldmine for photographers—and not just professionals! Plenty of amateur camera-lovers get fantastic shots every day, even if they're just wielding their smartphones. Sweeping landscapes, green forests, rare birds and beautiful ocean sunrises and sunsets are naturally photogenic. You just need a sharp eye and a good map to seek out your best shots. Get clicking!
Some of the most popular viewpoints: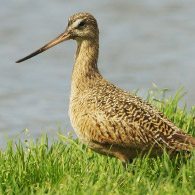 Tromp through Tillamook's tall trees, majestic mountains and sandy scenery. Along with the different terrains, you'll meet a host of different animals all over. From spotting migrating birds to checking out wildlife refuges, you have options if you're looking to reconnect with nature on your visit.
You can also venture through the untamed landscape with an expert for insider info on the nature that makes all this wild fun possible.
Explore Nature is a collective formed by local environmental groups to teach people about the coastal region and how to preserve it. The activities they run introduce you to the wild and precious pieces of Tillamook—easy to miss if you don't know what to look for!
Get Yourself a Visitor Guide
There are more adventures to be had on the Tillamook coast. Sign up to receive a free guide that will help you plan a memorable excursion to our beautiful slice of Oregon's coast.