— SEARCH BY —
Type of Arts
- OR -
Location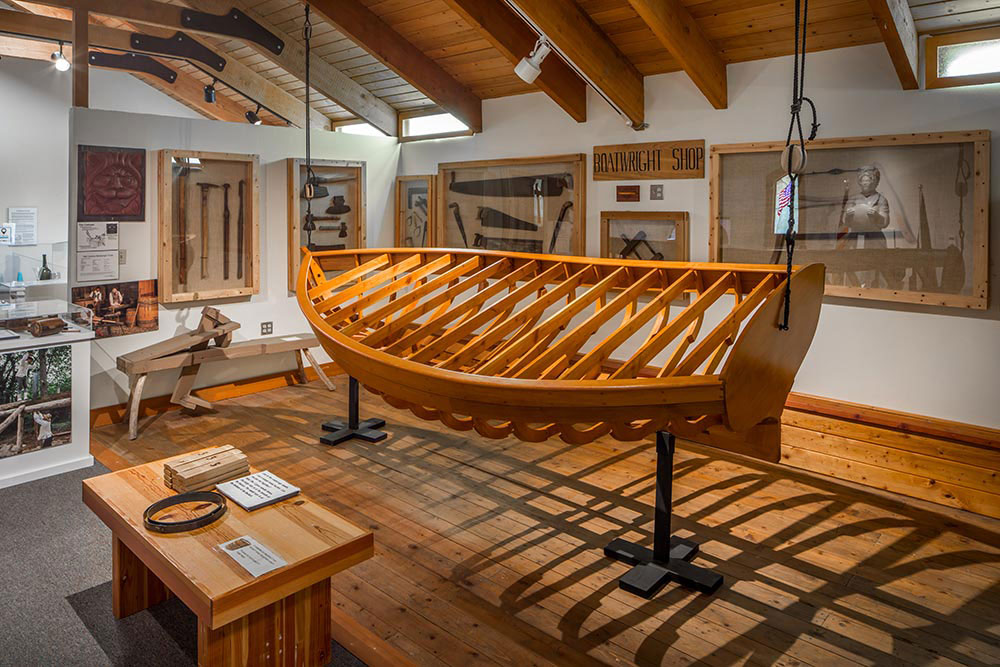 Garibaldi Maritime Museum
112 Garibaldi Ave
Garibaldi, OR, 97118 (map it)
503-322-8411
http://www.garibaldimuseum.org
Explore the life of 18th-century sailors, get to know explorer Captain Robert Gray and his historic vessels, and learn about the founding of Garibaldi. The native peoples' exhibit features baskets, tools and arts. With 8,000 square feet of space, the museum offers interactive exhibits, artifacts, photo collections and videos.
Hours
April thru Nov: Thu-Mon 10AM-4PM Dec, Jan & Feb: By appt
Garibaldi Maritime Museum – Quilt Trail
112 Garibaldi Avenue
Garibaldi, OR, 97118 (map it)
Nestled between the base of Captain Robert Gray Mountain and Tillamook Bay, the Museum is dedicated to preserving the maritime heritage of the Pacific Northwest by collecting information concerning Captain Gray and his historic vessels, the Lady Washington and the Columbia Rediviva. Displayed are models of the ships, an eight-foot tall reproduction of the Columbia's figure head, a half model of the Columbia showing how the ship was provisioned for long voyage, as well as reproductions of clothing of seafarers and musical instruments. The Museum, founded in 1986 by Col. Charles M. Parkin, Jr., opened July 1, 2004. Col. Parker served in the Army Corps of Engineers and co-authored an account of Captain Gray's voyage, "Capt. Gray in the Pacific NW."
Garibaldi Public Library
City Hall Building 107 Sixth St
Garibaldi, OR, 97118 (map it)
503-322-2100
http://tillabook.org/en-us/Locations-Hours/Garibaldi
The Garibaldi library offers books, DVD's, audiobooks, and other items for all ages and features three public computers and an extensive Westerns collection.
Hours
Mon-Fri Noon-5PM, Sat 10AM-3PM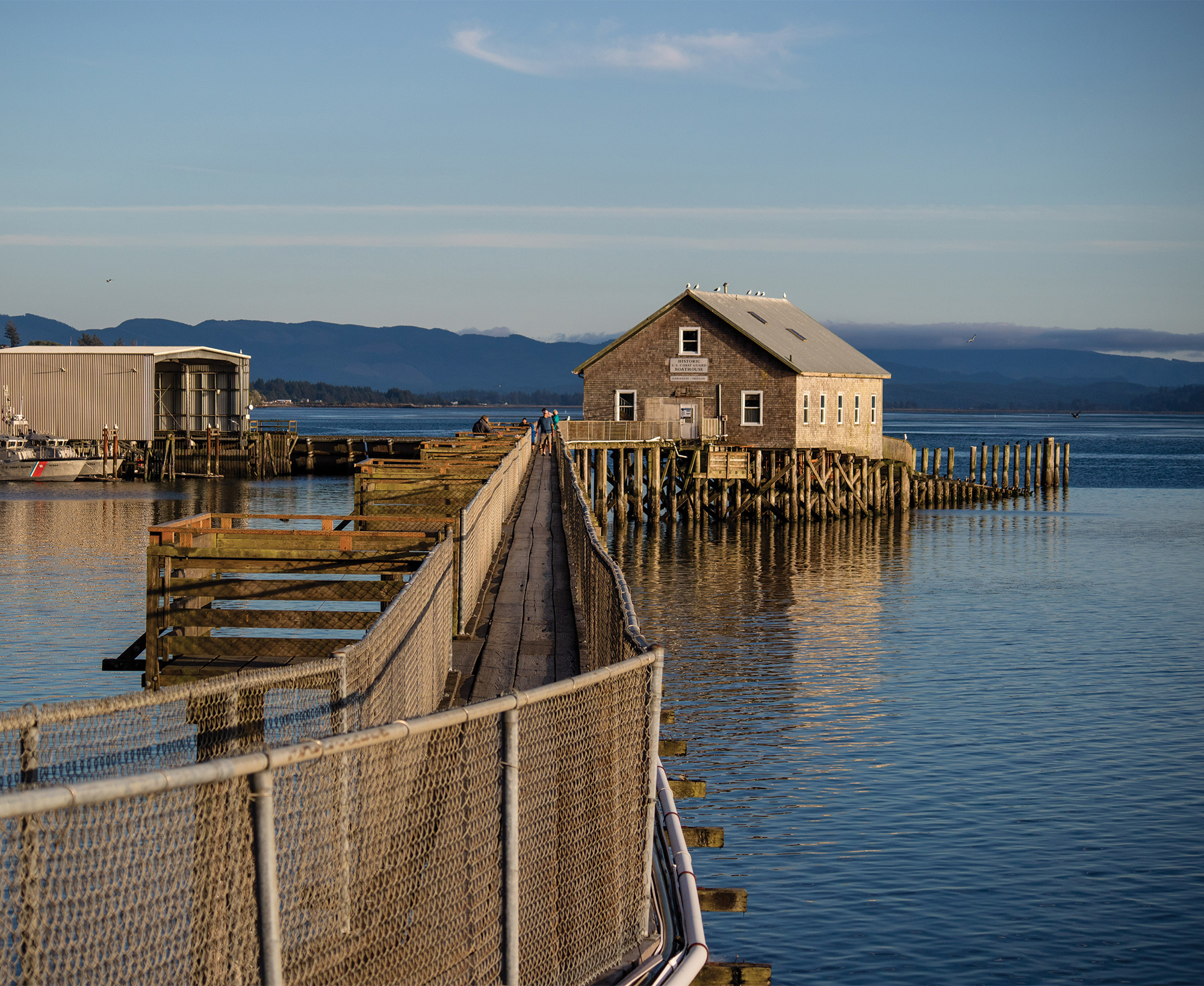 Historic Coast Guard Boathouse
1209 Bay Ln
Garibaldi, OR, 97118 (map it)
https://www.savegaribaldipier.org/
Cared for by the Garibaldi Cultural Heritage Initiative, this historic boathouse built in 1936 was used as a Coast Guard life-saving station to help ships and fishing boats in Tillamook Bay. The boathouse, undergoing a preservation effort, has a gallery of historic interpretive signage and photos, and offers a unique venue for special events. It is one of the most photographed buildings on the Oregon Coast, thanks to its long boardwalk pier where people cast fishing lines and crab pots.
Old Mill Marina
227 Garibaldi Avenue
Garibaldi, OR, 97118 (map it)
The Old Mill property was once home to a succession of lumber mills, the first opening in 1918, and the last closing in 1974. The still standing Smoke Stack is the last remnant of those by gone days. The property was purchased in the late 1970s and a RV park and main lodge were built. It is home to the annual Crab Races (March), a Garibaldi tradition since 1984.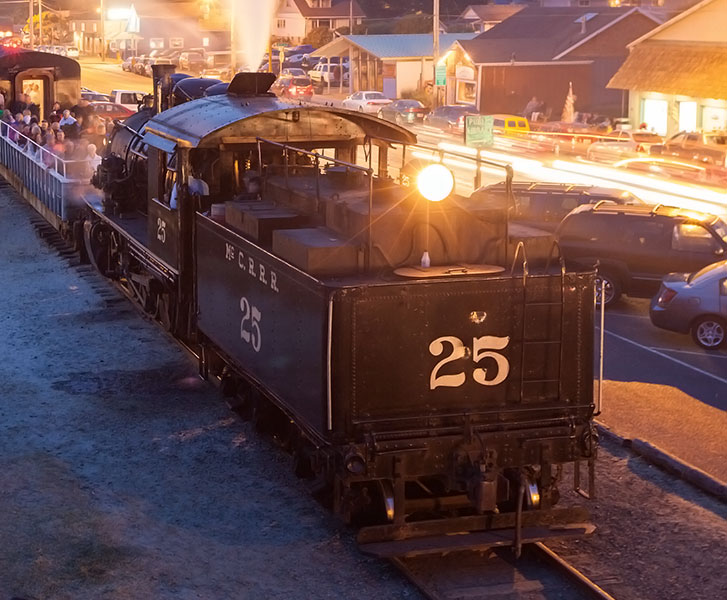 Oregon Coast Scenic Railroad
306 American Ave.
Garibaldi, OR, 97118 (map it)
503-842-7972
http://www.oregoncoastscenic.org/
Enjoy the beautiful Oregon coastline by riding the rails behind a historic steam locomotive. This scenic trip hugs along Tillamook Bay and the Pacific Ocean, giving you a glimpse of what train travel was like in the early 20th century. Special excursions and dinner trains are scheduled throughout the year, including the Fall Excursion trip into the Nehalem River Canyon.
Port of Garibaldi
402 S 7th Street
Garibaldi, OR, 97118 (map it)
In times past, the Port of Garibaldi was a link to the outside world. Today it is a powerful component of the local economy, providing hundreds of jobs and serving as a key fishing and boating hub for tens of thousands of commercial fishermen, sportsmen and tourists every year. Formed in 1910, the district totals 346 square miles and encompasses the cities of Bay City, Garibaldi and Rockaway Beach stretching from the coast to the eastern boundary of Tillamook County. It is home to nearly 20 water-dependent businesses, four charter companies, 55 commercial fishing boats and the U.S. Coast Guard station. The 277-slip marina is the largest between Newport and Warrenton. Eighty-five percent of the state's clam harvest is landed in Garibaldi.