— SEARCH BY —
Type of Lodging
- OR -
Location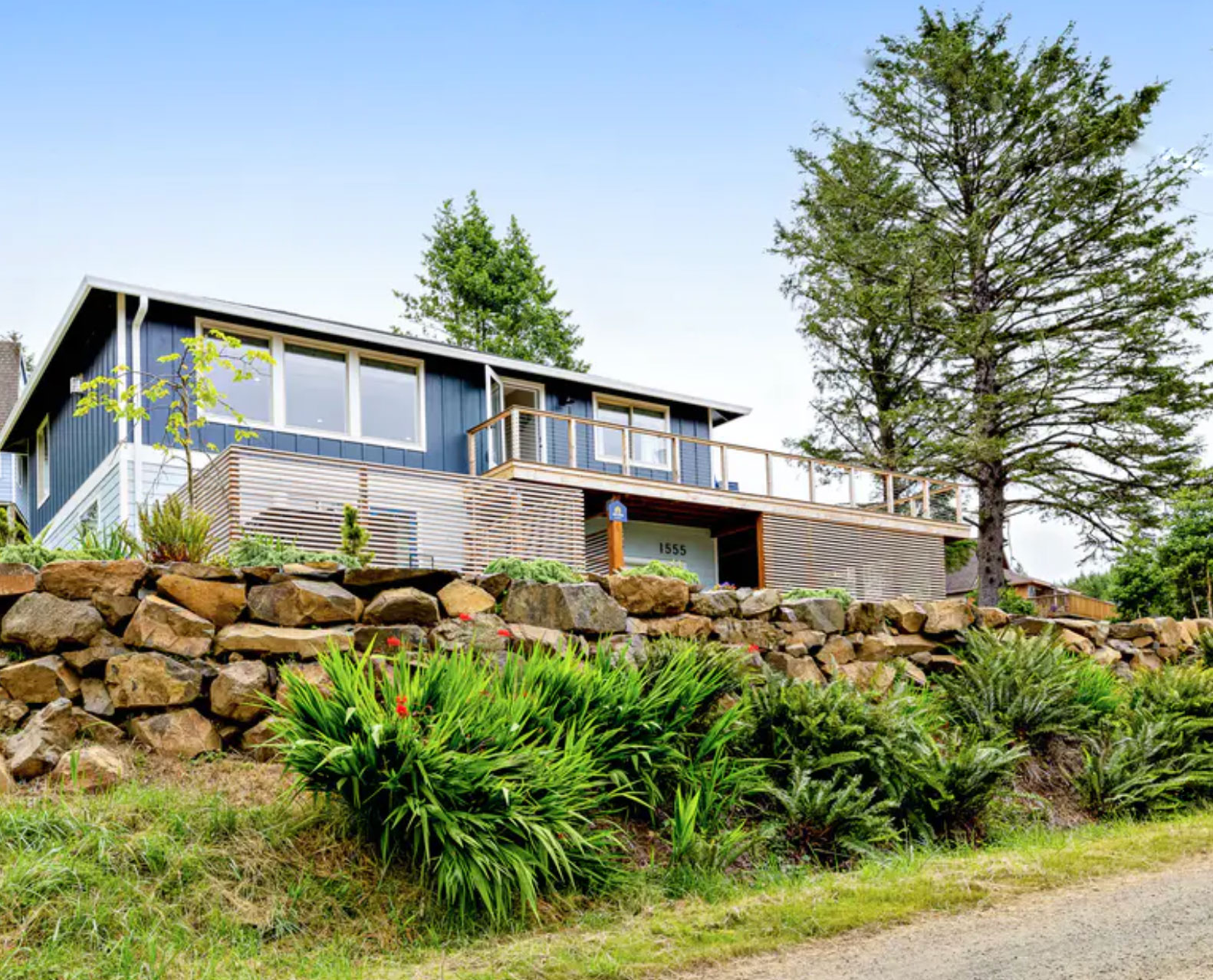 Brisa di Laman – Oceanside
Oceanside, OR, 97134 (map it)
503-345-9399
https://www.vacasa.com/unit/51406
Ocean View Home w/ Private Hot Tub, Great Deck, Fireplace – Short walk to beautiful Oceanside beach! Beautifully bold and polished in its design, this re-imagined ocean view home in Oceanside brings modern amenities, luxury, and style to your next Oregon Coast getaway. You'll be able to stroll to Oceanside Beach less than half a mile down the road, with a private hot tub and an expansive elevated deck waiting to welcome you back. Easy parking for up to 4 vehicles, including a 240V/30 Amp EV charging outlet. Sorry, no pets allowed. Three bedrooms, three bathrooms.
Amenities
Internet / WiFi
Cable / Sat TV
Laundry
Fireplace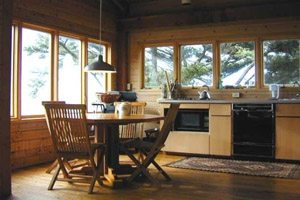 Escape to Oceanside
1770 Maxwell Mountain Road
Oceanside, OR, 97134 (map it)
(503) 233-4075
Lovingly handcrafted Cabin, all wood with lots of windows. Less than a block from the beach, with a breath-taking, wraparound, unobstructed view of the ocean, Netarts bay and spit, Cape Lookout.
Amenities
Internet / WiFi
Laundry
Ocean View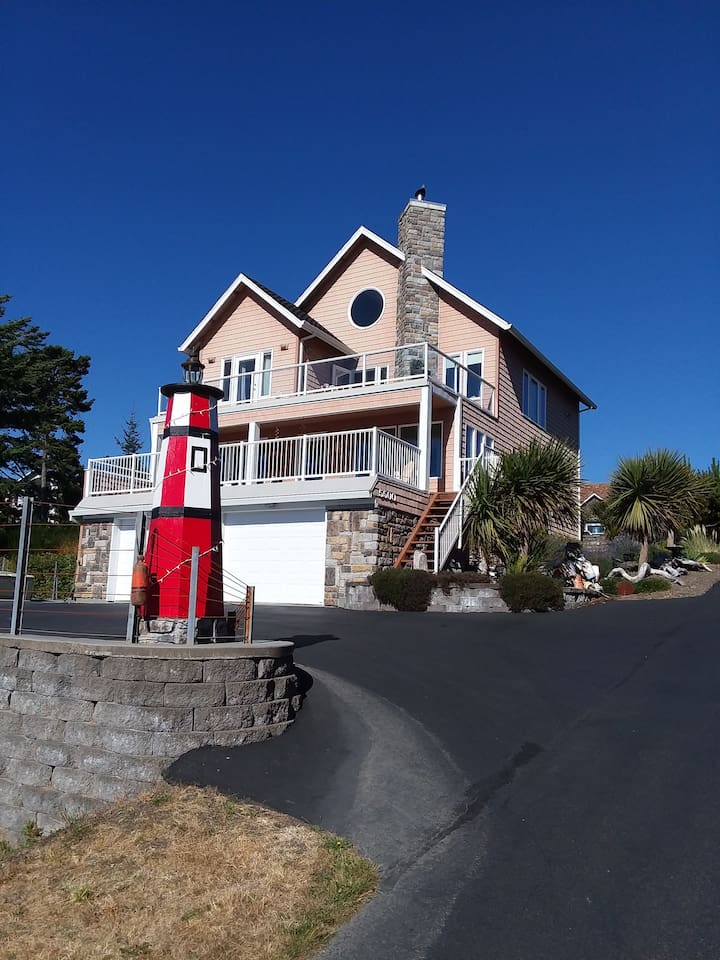 House of MacDonald B&B
Oceanside, Oregon, (map it)
https://www.airbnb.com/rooms/19240546
This home is located in a quiet neighborhood high off the beach, which is a short drive or walk away. The location is right between the two coastal villages of Netarts and Oceanside, which are very quaint little coastal communities with much character. Dining, grocery stores not far away. Hiking, Crabbing, Clamming, Boating, Beachcombing, Kayaking, and Biking and the Cape Meares Lighthouse and State Parks are close by.
The space
This home is your home away from home. You will have access to the entire second level of the home which boasts a shared Kitchenette, shared living area and sunroom dining area and a huge deck to enjoy the late summer evenings.The kitchenette is used to serve your morning coffee your choice of course. (Tea or Coffee) There will always be some extra Yogurt and drinks in the fridge for you to enjoy anytime. We always serve a nice size breakfast, if you prefer not to have a breakfast or have certain diet, just let us know what you prefer and we would be happy to accommodate. Parking is in the back of the home, one car per room only please. Please read "House Rules" for extra information on website:
https://www.airbnb.com/rooms/19240546

Please note Booking is for 2 people whether you want to use both rooms or not. If your party is for more than two than they would be included as extra guests up to four. (Four total) There will only be your party at the home at one given time.
Amenities
Internet / WiFi
Continental / Full Breakfast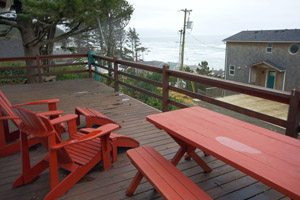 Knotty Pine Ocean View Cabin
1510 Sunset Ave.
Oceanside, OR, 97131 (map it)
(503) 267-4745
http://www.oceansidebeachcabin.com/
Grab the family and your pets and make your way to this beautiful 1930's cabin in Oceanside. You'll be minutes from the beach and have a great ocean view from the main deck or unique tree deck!
Amenities
Pet Friendly
Internet / WiFi
Cable / Sat TV
Laundry
Ocean View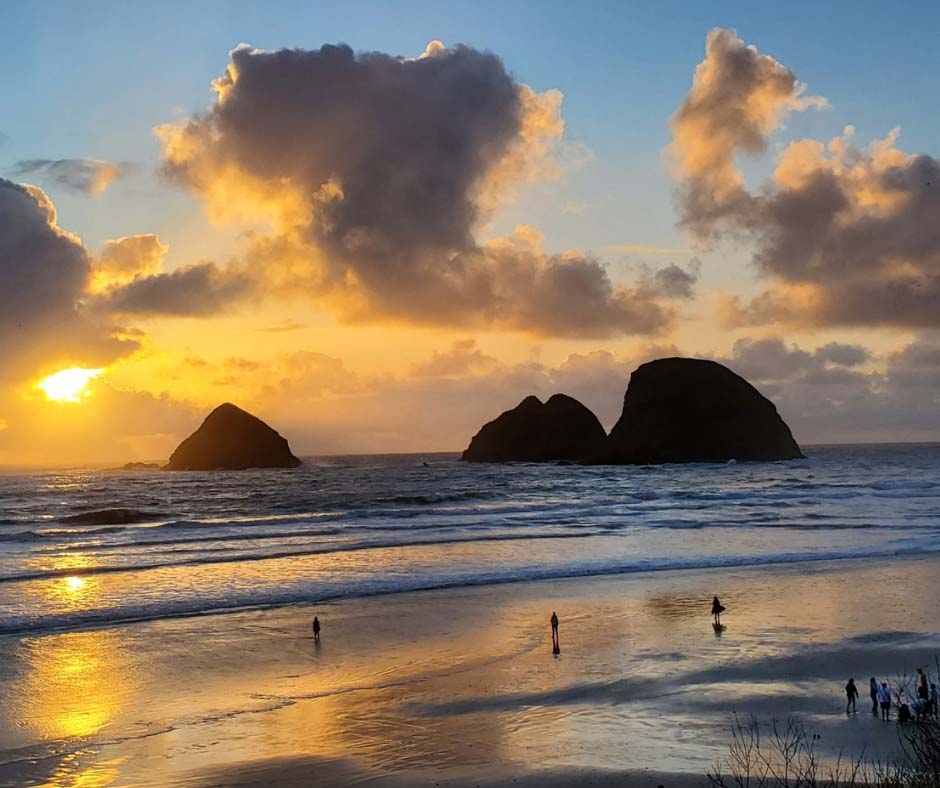 Ocean Front Cabins
1610 Pacific Avenue NW
Oceanside, OR, 97134 (map it)
(503) 842-6081
http://www.oceanfrontcabins.com
Welcome to a world of rustic charm and oceanfront tranquility in the heart of Oceanside, Oregon. Discover the Ocean Front Cabins, where breathtaking natural beauty meets cozy comfort.
Take a deep breath of the salty sea air as you unwind in our charming cabins nestled along the Oregon coast. Oceanside, known for its famous Three Arch Rock Wildlife Refuge, is a haven for outdoor enthusiasts. With one of the most stunning beaches in Oregon, complete with a secluded hillside tunnel and a secret beach, you'll find adventure and serenity in equal measure.
Embrace the village-like atmosphere as you stroll through the main street or spend endless hours walking along the sandy shores, collecting precious sand dollars. Whether you're seeking an exciting adventure or simply craving some time away, our Ocean Front Cabins provide the perfect retreat on the Oregon coast.
Your comfort is our priority at Ocean Front Cabins. Each of our rustic cabins offers awe-inspiring ocean views and modern amenities, including a microwave, refrigerator, flat-screen TV, and WiFi. We provide free parking, beach access, and our friendly staff is available around the clock to ensure your every need is met. Your stay with us will feel like a true home away from home.
Situated in a tranquil community, just a short 1.5-hour drive from Portland, Oregon, our cabins are a mere 200 feet away from the pristine beach. Wake up to breathtaking sunrises, savor a picnic while witnessing stunning sunsets, or indulge in mouthwatering dishes at our on-site restaurant, a favorite among tourists. And don't forget to explore the nearby attractions, including Cape Meares, the Tillamook Cheese Factory, and world-famous fishing spots. Your adventure awaits just beyond our doorstep.
Are you ready to escape to a world of rustic charm and coastal enchantment? Book your stay at Ocean Front Cabins on the Oregon coast today and create memories that will last a lifetime. Come and experience the beauty of Oceanside, Oregon, where nature's wonders unfold before your eyes.
Amenities
Pet Friendly
Internet / WiFi
Cable / Sat TV
Ocean View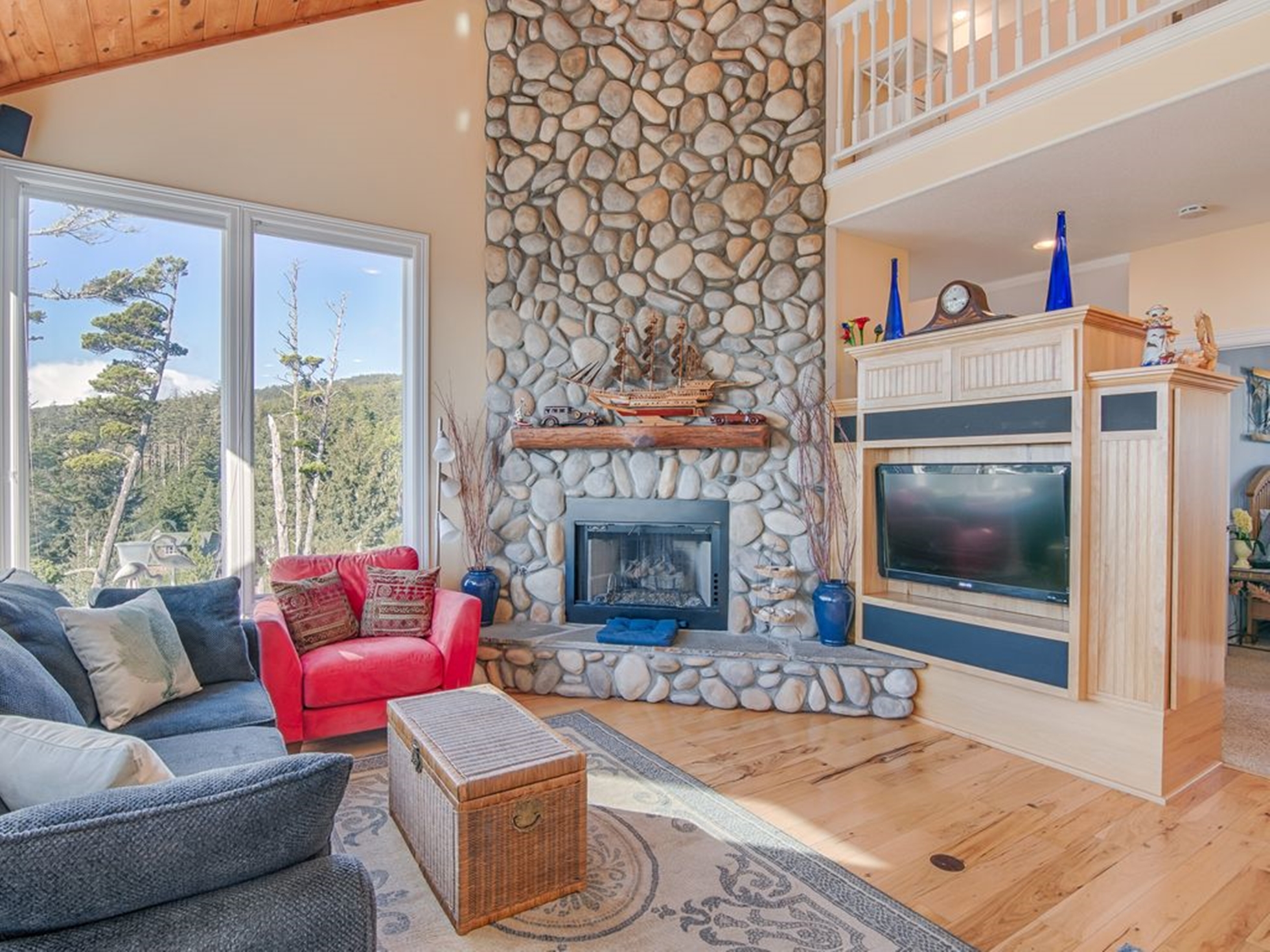 Ocean Vista
250 Reeder Street
Oceanside, OR, 97134 (map it)
505-515-9993
https://www.homeaway.com/vacation-rental/p1031301vb#summary
Close to the beach in Oceanside or Netarts. Close to many scenic attractions.
3 bedroom, 3 bath with hot tub and game room
This opulent home gives the finest in luxury and spectacular ocean views. Enter on the main level of this home and step into a world apart, the heart of our home. The living room features a floor-to-ceiling River rock, gas fireplace. Complete with its coastal decor and tight knot Cedar ceilings, adds to the coastal elegance. Our large windows give you the perfect view to take in the horizon. The plush couch is also a queen sofa sleeper with a upgraded mattress for maximum comfort. Take in the view, and be sure to watch for migrating Whales. The Living Room has a TV along with a collection of DVDs for your use, along with many board-games for family entertainment. We also have a landline, so you can stay connected with the rest of the world if you need too.
Our stately kitchen features a gas range, high-end appliances and lovely granite counter tops. The dining area has a stainless steel table with seating for 6+ with an additional 4 bar stools at the counter. The gallery windows provide a perfect ocean view, while you're cooking or enjoying family time.
The large back deck, complete with a glass rail, gives a perfect unobstructed view of the ocean and surrounding area. Enjoy cooking on the outdoor grill or just take in the view. Follow the stair case to the ground level for hot tub access.
There is one queen bed room on this main level of the house. This bedroom along with every bedroom in the house features,it's own a television, along with an attached bathroom. The Jetted Jacuzzi tub is the perfect place to melt off the cares of the day.
The top level of your next vacation spot futures two bedrooms, both with queen beds, a television with a DVD player and your own private bathroom. Each space is uniquely decorated in sophisticated nautical decor. The master bedroom features a stately sitting area, with a private ocean view. The perfect place to enjoy some downtime.
The lower level is a fabulous game room decorated in vintage car memorabilia. Feel free to take a step back in time and enjoy some of the old classics. This large family game room features professional table tennis and a Foosball table. Feel free to take your picture with the full-size stand up of James Dean. A definite walk down memory lane.
Thank you for making Ocean Vista your next Family destination. We are so happy that you are making memories that will last a lifetime!
Amenities
Internet / WiFi
Cable / Sat TV
Laundry
Fireplace
Ocean View
Ocean Front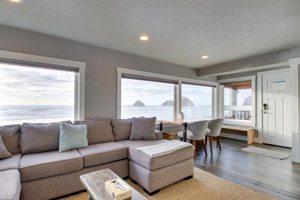 Oceanside Inn
1440 Pacific Ave
Oceanside, OR, 97134 (map it)
Amenities
Pet Friendly
Internet / WiFi
Handicap Access
Cable / Sat TV
Laundry
Ocean View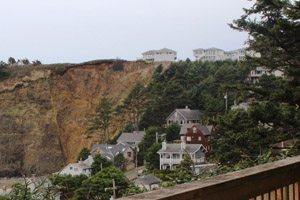 Oceanside Vacation Rental Main House and Guest Quarters
1530 Portland Ave
Oceanside, OR, 97134 (map it)
(360) 281-5310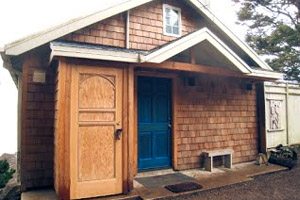 The Blue Door
1740 Portland Avenue
Oceanside, OR, 97134 (map it)
(503) 224-5557
http://www.OceansideBlueDoor.com
The Blue Door to the Sea and Sky perches above the town with pleasant views from every window. The house is simple and nicely appointed.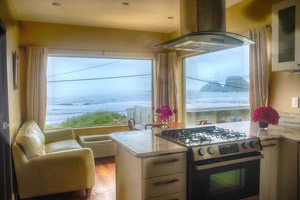 Three Arch Inn
1505 Pacific Ave
Oceanside, OR, 97134 (map it)
(888) 406-8795
Boutique Inn and restaurant
Amenities
Pet Friendly
Cable / Sat TV
Ocean View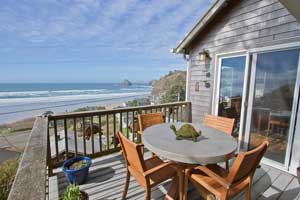 Turtlejanes Bed and Breakfast
1685 Maxwell Mt. Rd.
Oceanside, OR, 97134 (map it)
(503) 842-6126
Turtlejanes bed and breakfast is a great place to enjoy amazing views of the ocean from your bed! Sleep in a super comfortable king size bed and enjoy a delicious, home cooked breakfast, and the best brewed coffee in town, in our dining room with a gorgeous view of Three Arch Rocks. Help yourself to afternoon snacks and round-the-clock Tillamook ice cream, coffee, tea, and hot chocolate. It is less than a three-minute walk from your door to one of the best beaches on the Oregon Coast!
Amenities include: Private bathrooms, Fast Internet/Wi-fi, Refrigerator and Microwave, Full Breakfast, In-garage Parking
Amenities
Internet / WiFi
Continental / Full Breakfast
Ocean View