Tillamook Coast Life Blog
ButterCup brings a new energy to Nehalem
I recently had the pleasure of visiting Buttercup Homemade Ice Cream and Chowders, situated at the Nehalem River Trading Company in Nehalem. This fresh, bright and clean establishment opened April 3rd and specializes in bringing the best chowders and most creative ice cream flavors to their customers.
Buttercup ice creams are unique. I chose marshmallow ice cream in a chocolate dipped graham cracker cone. It was like eating s'mores without the campfire. For those with a penchant for chocolate there is triple chocolate mascarpone mousse, and if you have an adventurous streak, there are choices such as blood orange basil sorbet or sour cream strawberry rhubarb.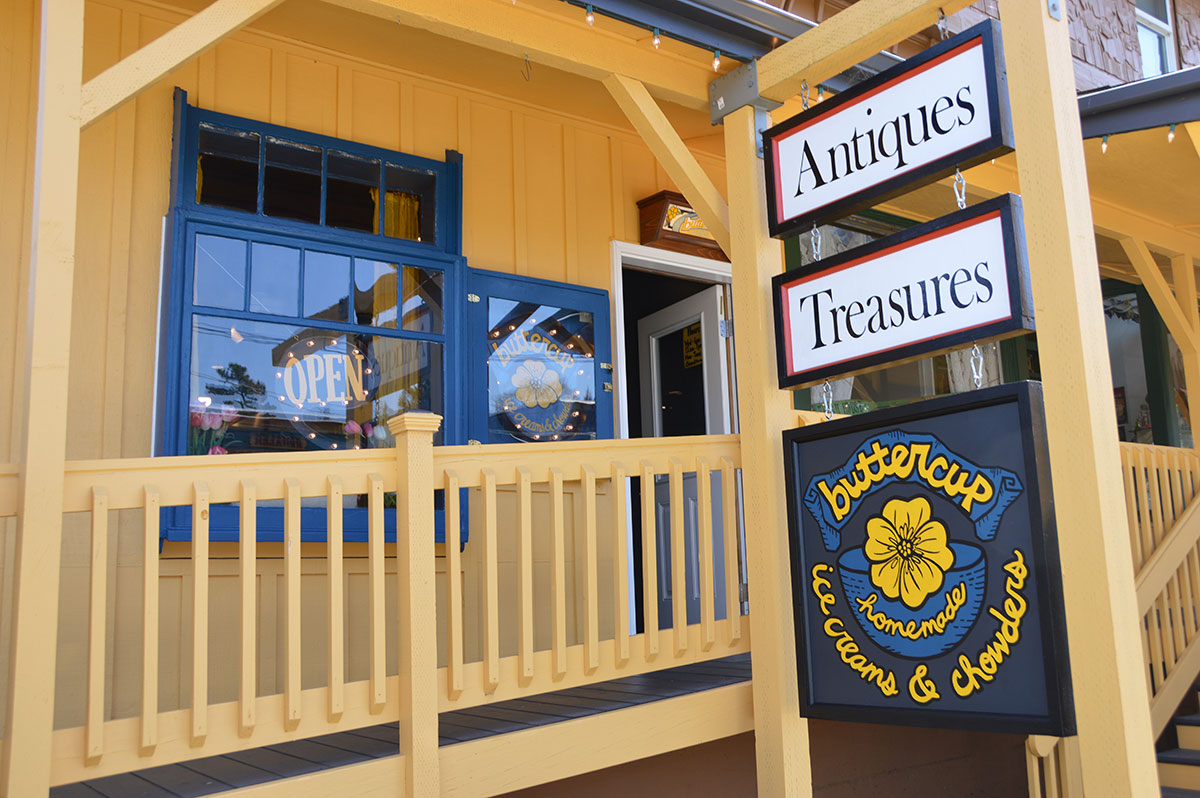 On the soup menu, there is traditional New England style clam chowder containing local razor clams, as well as Manhattan Beach chowder. They also offer a Thai Seafood chowder. A seasonal combination on the menu was made with potato, artichoke and leek. All chowder ingredients are listed on the menu for your reference and you can add bacon or anchovy to your order too. If you want soup for later, order it cold to go. I ordered the traditional New England style chowder. It was full of clams, thick and creamy. I discovered leeks, potatoes, carrots, celery and fresh peas bathing in my bowl of deliciousness. The Thai chowder is the one I'm curious about for my next order. It's full of coconut milk, prawns, cod and calamari. Veggies include potatoes, leeks, carrots, cabbage, and shitake mushrooms. It also contains kaffir lime leaves, ginger and fresh cilantro, for something a little spicy and sweet at the same time.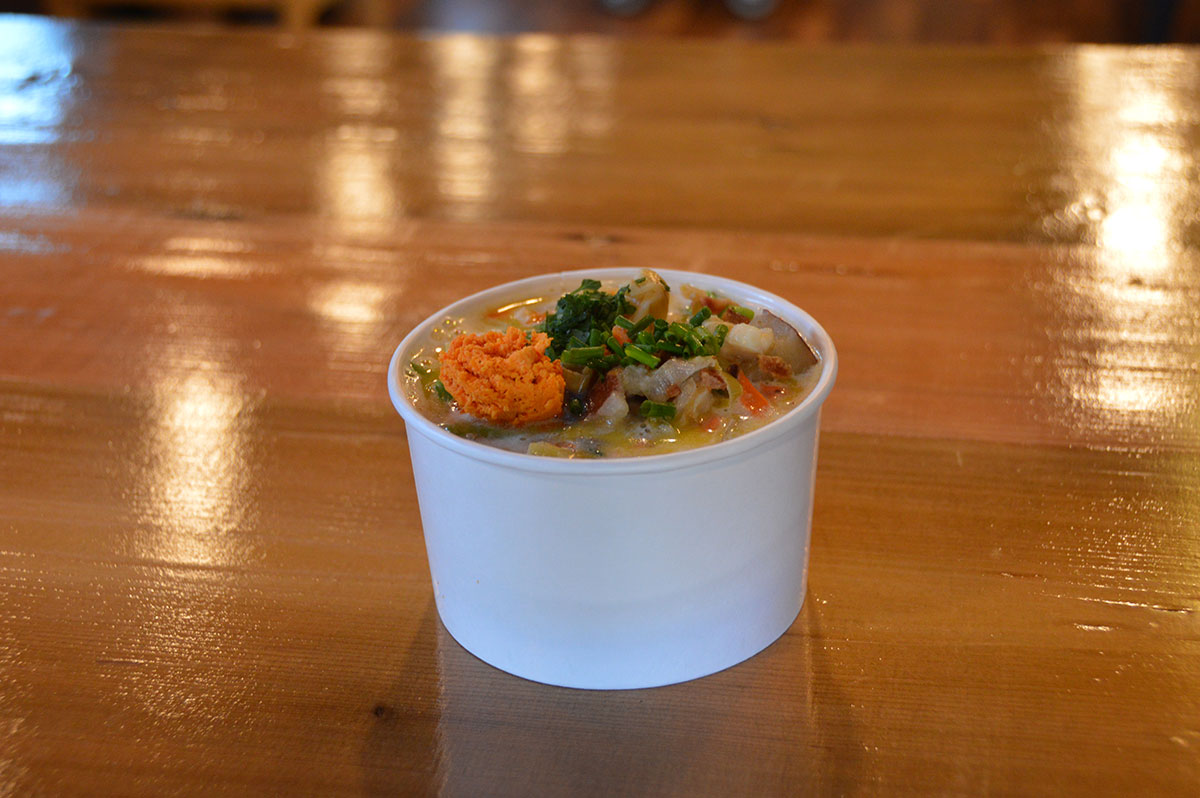 Buttercup uses fresh ingredients from local producers, including milk from Bennett Family Farms, eggs from Misty Meadow Farms, Jacobsen Sea Salts, R-Evolution produce, and community supported fishery seafood.
It was fun to take my ice cream outside on a sunny day and watch paddleboarders approach the dock along the river which is just behind Buttercup. This location is great for taking the time to 'smell the roses', or taste the ice cream!