Tillamook Coast Life Blog
Crabbing
If you're a fan of Dungeness crab, you'll need to try to catch your own at least once while on the North Coast. A relaxing, family-friendly activity, crabbing is one of the most wonderful activities food-lovers can do here – both in salty bays and in the ocean.
On your to-do list: buy or rent crab traps/pots/rings, bring along good bait, and purchase a license for anyone who is crabbing. As you can imagine, there are many debates on the best equipment and bait. This ODFW guide can help get you started with all of that, and also the information you need to know about size, gender, and catch limits for this protected fishery. Be forewarned that rangers do check shellfish on site, so you can get a ticket even if you don't know the rules. The day before you go out, call the ODFW Shellfish Hotline to hear of beach closures due to elevated levels of marine biotoxins that can make you sick.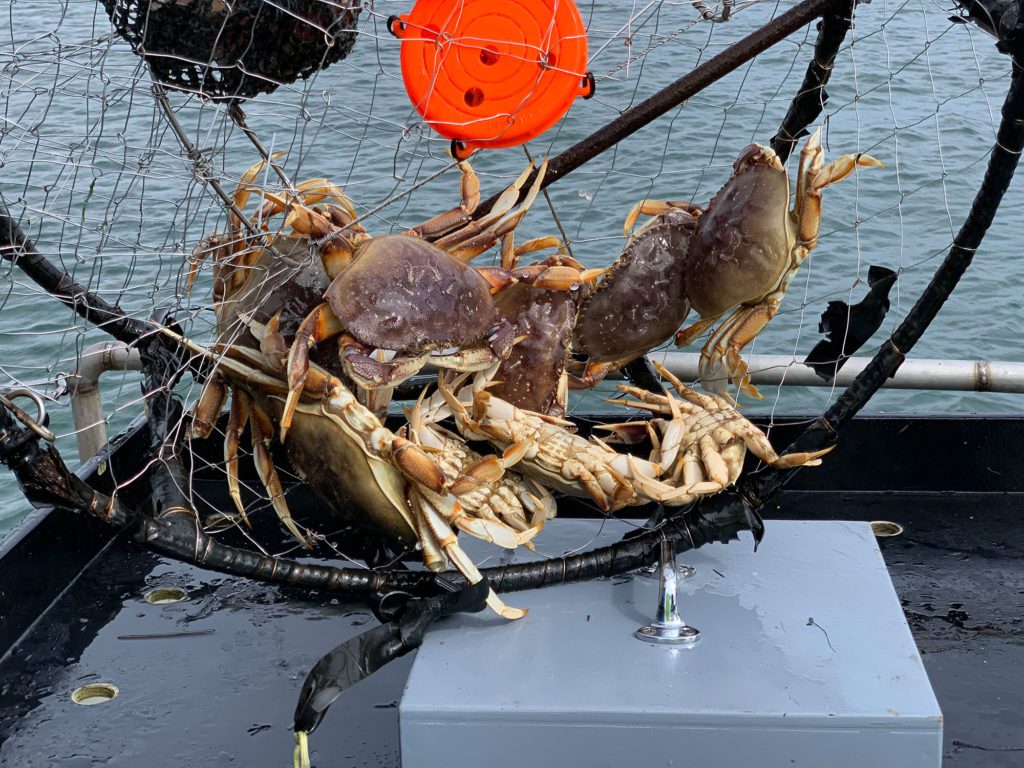 Some old-timers will tell you that bay crabbing is best from September to December, but recreational bay crabbing is open year-round. If you decide to take a boat for ocean crabbing, keep in mind that recreational crabbing is closed in open seas from Oct. 16 to Nov. 30. ODFW offers very specific location advice for North Coast bays, including maps of fertile areas of the Nehalem, Tillamook, Netarts and Nestucca bays. Got your haul of Dungeness? Try some delicious alternative crab species that don't have the strict limits of the Dungeness fishery — native red rock crabs and invasive European green crabs.
For a fun coastal outing, try crabbing at one of the all-inclusive boat and crab gear rental facilities on Nehalem Bay in Rockaway Beach. Both Kelly's Brighton Marina and Jetty Fishery offer dock and boat crabbing, as well as camping, and they'll cook your crabs right there. Or book a crabbing charter on the renovated tug the Arrow No. 2. You'll get a tour of the historic waterfront of Astoria from the Columbia River as you wait for your crab pots to fill.