Tillamook Coast Life Blog
Get to know Manzanita
Coastal Shopper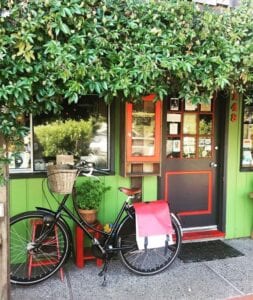 If outlet malls leave you cold and big box stores make you irritable, consider the unique boutique shops of Manzanita. Laneda Avenue is lined with locally-owned specialty shops. Finnesterre's inventory includes art, wine glasses, serving bowls, furniture, rugs and jewelry. You can find pet-related items such as dog blankets, toys and apparel at Paws on the Beach. Cloud & Leaf Bookstore, where the motto is, "We believe in the printed page," carries an eclectic selection of fiction and nonfiction for all ages.
Restful Retreaters
Snuggled within a landscape of spruce and pines on the north coast is a pretty little oceanside city with seven miles of pristine white, sandy beachfront. Unwind at Spa Manzanita with a relaxing massage or ocean salt scrub. Take your dog for a walk on the beach, or take a yoga class at Yoga Roots Studio.
Family Adventures
Manzanita weather is perfect. Spend a day at the beach with the sun, while other areas of the Oregon Coast are covered in clouds. Snack on old-fashioned candy from Manzanita Sweets, rent beach bikes with the kids, and then pick up a new board game for the night at Toylandia. Pack up the van for a family-getaway. And don't worry Dad: can't find a parking spot at one of the larger hustling, bustling, and crowded beach towns? We've saved you a spot.
Culinary Connoisseur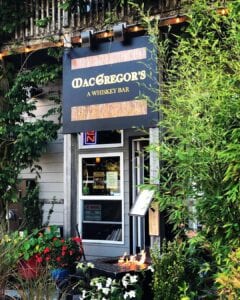 For all things food, kick off your day with an eggy breakfast at Yolk. Then, enjoy everything from fine dining at Neahkahnie Bistro and healthy Mexican food at Left Coast Siesta. Hit the later-night hangout with the locals at MacGregor's Whiskey Bar, or the San Dune Pub and order some fish tacos that have been ranked among the 10 best on the coast. Or enjoy wine around a warm fire at Winery at Manzanita.
Outdoor Explorers
Did you know that Manzanita holds the title of having the third-most photographed scenery in all of Oregon? Maybe that's because you can get a picture of the scenery without too many beach bodies scattered throughout the shot. Manzanita is a walkable town, offering golfing, surfing, horseback riding, kayaking, paddle boarding and bicycle rentals.
Nature lovers, treasure hunters and history buffs will all get their fill hiking the impressive Neahkahnie Mountain. Legend has it that gold is buried somewhere between the base of the mountain and the top, carried ashore from a shipwrecked Spanish ship.