Tillamook Coast Life Blog
Left Coast Siesta: A taste of Mexico, seasoned with a side of mystery
For as long as we have been visiting Manzanita, Left Coast Siesta has been part of the tradition of our stay on the Oregon Coast.
With choices ranging from burritos, to tacos, to enchiladas, (and several "fillings" to choose from including tequila-lime chicken) there's sure to be something for everyone to eat.
Generally, we order our food to go. I always have the taco salad and the hubs generally goes with the "big burrito" (and trust me, that description is no exaggeration). It's the perfect food to eat while sitting on the motel deck watching the ocean. But, we also generally order something cold to drink while we wait, so the hubs can study the vast Hot Sauce Bar, and I, all the fun and quirky decor.
One visit two years ago, I noticed a gorgeous Day of the Dead mask. I've long been a fan of the Mexican tradition of celebrating Dia de los Muertos. I like the idea of remembering those who are now with us only in spirit. I liked this mask so much, I took a shot of it and posted it on my Facebook page. I even searched online for one of my own, but I never did find it. Turns out, it's a mystery to Lynn Kyriss, who, along with husband Jeff Kyriss, owns and operates the restaurant, as well.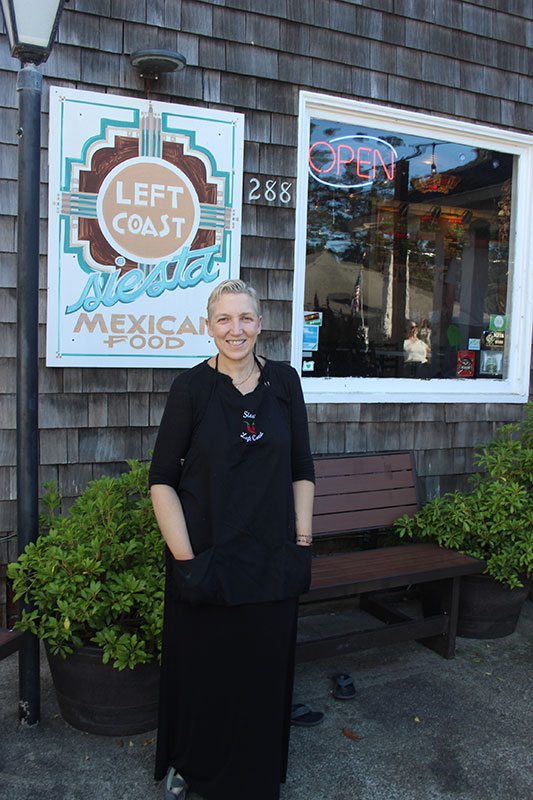 "I went to the Post Office and there was a priority package for me and it was from Arizona and the mask was in the box," Lynn recalled. "I have no idea who sent it. I was recovering from esophageal cancer, and I think whoever sent that knew it. I was really torn because I wanted to let them know how much I appreciated it. But I decided I enjoy the mystery of it so much I am not going to dig into it. It could have been anybody."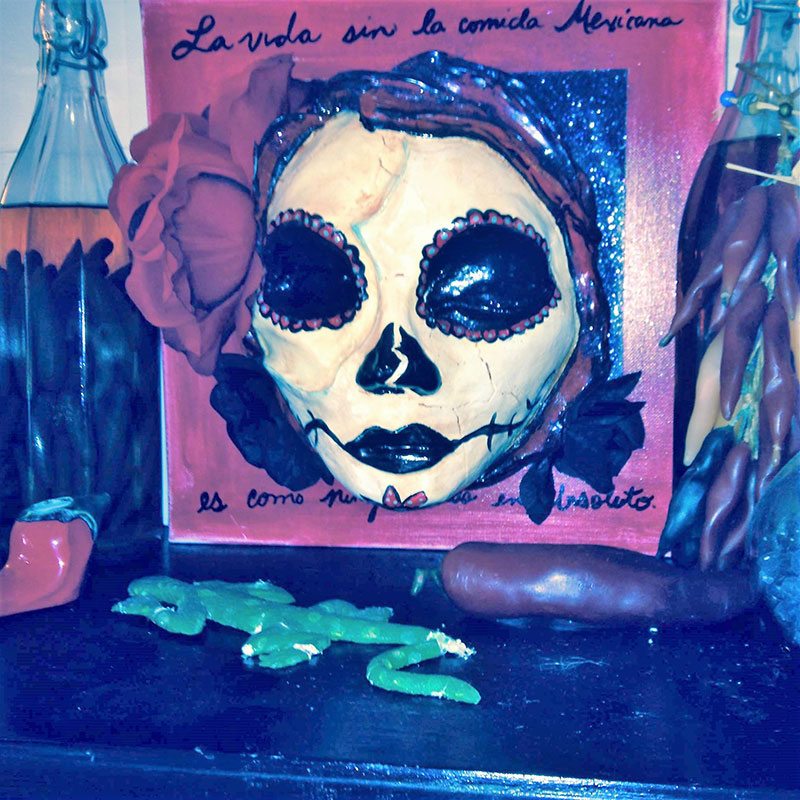 Whoever it was no doubt appreciates having Lynn and Jeff in the community. Just as the couple appreciate being part of it.  It's one of Lynn's favorite parts of being a business owner.
"It's just really enjoyable to have the interactions we have day to day," she said. "To have the sense of community with all the other business owners and our customers. We all support each other."
For a taste of Mexico on the Tillamook Coast, visit Left Coast Siesta at 288 Laneda in Manzanita, Oregon.