Tillamook Coast Life Blog
Three Must See Waterfalls in Tillamook County
When the waterfalls are gushing, it's time to take a hike
Our little corner of the world celebrates seasonality like no other. From produce to beer and beyond, residents of the Pacific Northwest revel in the bounty that each new season brings. And that carries over into the landscape. In addition to kale and potatoes, winter is the season for waterfalls in Oregon. Now is when the region's creeks, streams, and cascades are in full-throat. The Tillamook Coast is simultaneously home to some of the best and least visited waterfalls in the coast range, if not the state. Here are three must-see Tillamook County waterfalls that are currently gushing.
Munson Creek Falls
If ever there was a leg-stretch of less than a mile worth taking, this is it. The stroll to Munson Creek Falls is set amongst massive old-growth western red cedars and Sitka spruce that literally drip with moss and lichen. The falls are 319 feet of three-tiered, awe-inspiring, cascade goodness. They are the tallest in the Coast Range and perhaps the tallest in the state, west of the Willamette.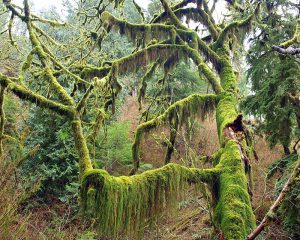 Niagara/Pheasant Creek Falls
A pair of dueling 120-foot waterfalls combine to make one of the best easy day hikes in the entire Coast Range. You'll quite likely be one of the only cars at the trailhead anytime of year. But in winter, there's a good chance you'll get to enjoy both cascades in solitude.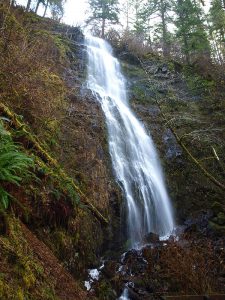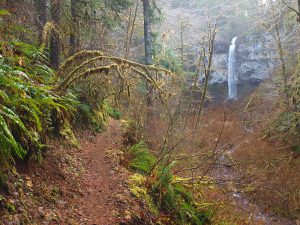 University Falls
A pleasant jaunt any time of year, high water season is undeniably the best time to visit University Falls. This is one of those cascades that reduces to an exaggerated trickle in late summer. Winter, however, is a different story. Visit now.
For more information on hiking the Tillamook Coast, visit Hiking.