Tillamook Coast Life Blog
Enjoy an authentic English tea time at Tillamook's signature tea house
When all the stars align to create a once-in-a-lifetime opportunity, it may be a Bermuda Triangle. Or, it may be a godsend.
For the new owners of the Tillamook Coast's only tea house, La Tea Da, it was definitely the latter.
"We knew the tea house was for sale, and had mulled it over in the past but the stars just never aligned," said Glenda Tonski, who owns and operates the tea room with her daughter, Belinda Williams. "And then, about the third time the opportunity presented itself we looked at each other and realized the timing was perfect; I was recently unemployed and there was nothing holding us back so we jumped in head first."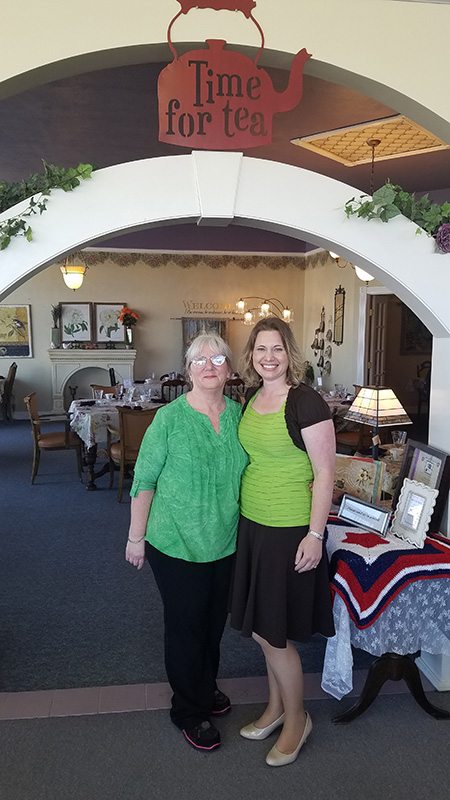 The mother/daughter duo took over the Tillamook teahouse at the first of the year. They share the duties of running La Tea Da, with Glenda in the kitchen and Belinda greeting guests and running the Gift Shoppe.
They spent two months prior to taking over, learning from the previous owners, Terry Mizee and Suzanne Petty, who founded and ran La Tea Da for 15 years.
"They didn't hold anything back," Glenda said. "They shared everything from their secret recipes to how to make their fancy gift-wrap bows."
With the holidays and months of training under their belts, Glenda and Belinda rang in the new year with their brand new business endeavor. What was supposed to be the slow season kept the new owners on their toes.
"People had heard that there were new owners, and I think their curiosity brought them in," said Glenda.
Now, with six months behind them they are continuing to make sure their guests enjoy a quality tea experience.
"When people walk in the door, they are walking into an English garden tea room," Belinda said.
"Tea rooms have different looks and feels and ours is an English garden."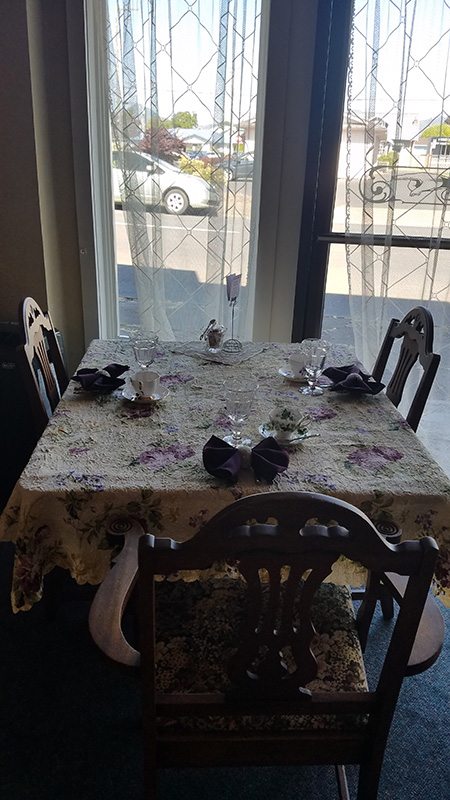 On any given afternoon, the tea room is packed – making reservations a must if you plan to get in here.
Always popular is the La Tea Da High Tea – a towering platter of delectable finger foods each more delicious then the next. From sweet and savory scones smothered in Devonshire cream to dainty desserts, the High Tea is a traditional tea-time experience that begins with a hot brewed pot of tea and a taste of chilled sorbet to cleanse your pallet. Then, enjoy three tiers of tea sandwiches, a mix of savories and sweets, and handcrafted desserts.
Also on the lunch menu are daily soups, salads and full-sized tea sandwiches made with fresh, mouthwatering ingredients.
"I think people are often surprised by the quality and quantity of our food," Belinda said.
"Especially our gentlemen guests who didn't realize when they walked through the door how hearty and filling our lunch specials can be."
Also surprising is how they've been able to integrate their teas into nearly every item that comes out of the kitchen.
"We do a lot of cooking with our teas, and will probably never stop learning how to use teas in new ways," Glenda said.
"Tea is where our passion is," added Belinda. "We've refocused the Gift Shoppe to be much more tea-centric." From tea pots to place settings, Belinda said, "If you're hosting your own tea party, you can come in here and find everything you need."
Belinda is also studying to become a Tea Sommelier- a trained and knowledgeable tea professional with an expertise in all things tea related.
La Tea Da is an Oregon Coast destination, there's no question about it.
"People who love tea will look up the nearest tea room while they're traveling," said Belinda. "And if you're on the Oregon Coast we are it."
They also have guests who travel to the Tillamook Coast just for a trip to the tea room.
"We've had people in from Vancouver and Eugene, and even people who have visited tea rooms in Victoria British Columbia or London and say that our food is better and the experience is more fun."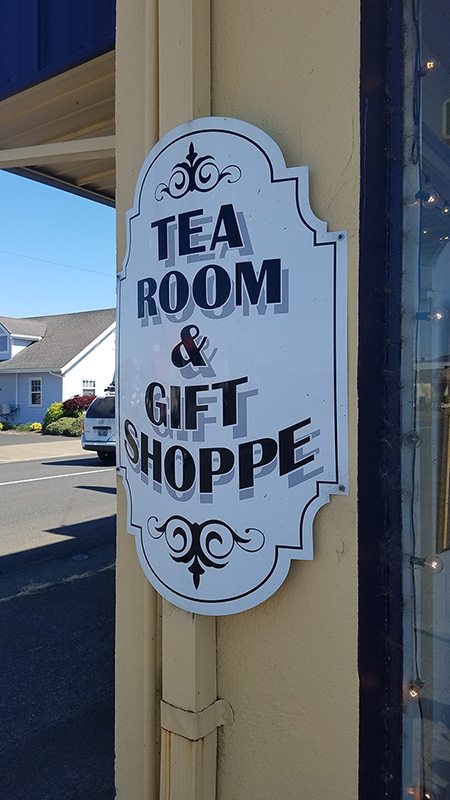 Along with more than 30 varieties of tea, their full lunch menu is served from 11 a.m. – 3 p.m.
You can also stop in for a Morning Cuppa from 9 a.m. – 11 a.m. to enjoy a cup of piping hot tea and a scone, or Cream Tea from 3 p.m. – 5 p.m. for tea, scones and dessert.
La Tea Da is open every Tuesday – Saturday from 9 a.m. – 5 p.m.