Tillamook Coast Life Blog
Top 5 Tillamook Coast Wineries and Breweries
From drinking a pint with unparalleled scenic views in Pacific City, to enjoy a beer brewed with natural fermentation techniques, the Tillamook Coast has become a haven for brewery startups. Below you'll find our top five list of Tillamook Coast breweries and wineries.
Pelican Pub and Brewery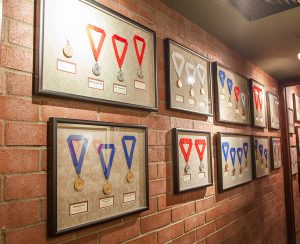 If you're looking for a beer with a view, look no further than the Pelican Pub and Brewery in Pacific City. Sitting right on the beach, the Pelican Pub provides breathtaking views of Cape Kiwanda which are emphasized by their award-winning beer, outstanding customer service, and great food at the brewpub.
Werner Brewing Co.
Tillamook's newest brewery, Werner Brewing Company was started by the same family known for Werner Gourmet Meat Snacks. Two brothers started brewing beer in the same facility that the family jerky business started and have expanded to running Werner Beef and Brew, a deli and taproom located right across from Goodspeed Park in Tillamook. The shop will feature the brothers' core beers as well as beers from other smaller breweries that can't be found in larger stores.
de Garde Brewing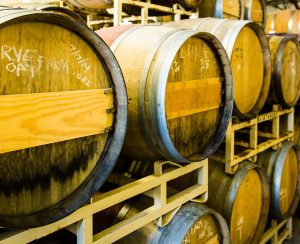 de Garde Brewing, recently named the Best Brewer in Oregon and the Fifth Best Brewer in the World is another brewery located in downtown Tillamook. They are famous for their unique beers, which are produced through a spontaneous fermentation technique where they rely on natural yeast in the environment rather than store bought brewer's yeast. Through their unconventional brewing method, de Garde Brewing creates uncommon beers that draw visitors from far and wide.
Pelican Brewery Taproom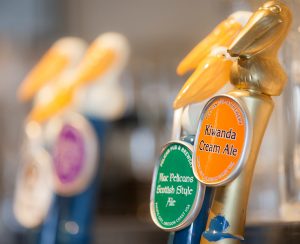 The Pelican Brewery and Taproom was originally intended as another location to brew the Pelican Pub's award-winning beer, but is now a popular taproom located right in downtown Tillamook. The taproom overlooks the beer production facility, so visitors can learn a little about the brewing process while enjoying local food and a delicious pint of beer.
Nehalem Bay Winery
Set in the building of an old creamery in Nehalem, the Nehalem Bay Winery is a charming location to taste a variety of fine wines, including their famous blackberry wine and other seasonal favorites. The winery's tasting room offers views of the endless green that the Tillamook Coast is so well known for.