Tillamook Coast Life Blog
Tillamook's Zweifel Eggs in high demand
The farm has gone to the chickens—literally. Outside her front window, Pam Zweifel sees thousands of chickens roaming their pasture, scratching the soil and gleaming with good health.
She can also see her husband, Larry, zipping around in the farm collecting the 1,700 eggs the hens lay each day. Larry runs the eggs through a commercial egg-washing machine, puts them in cartons and sends them off with his delivery van daily to some of the top end restaurants and bakeries on the Oregon Coast.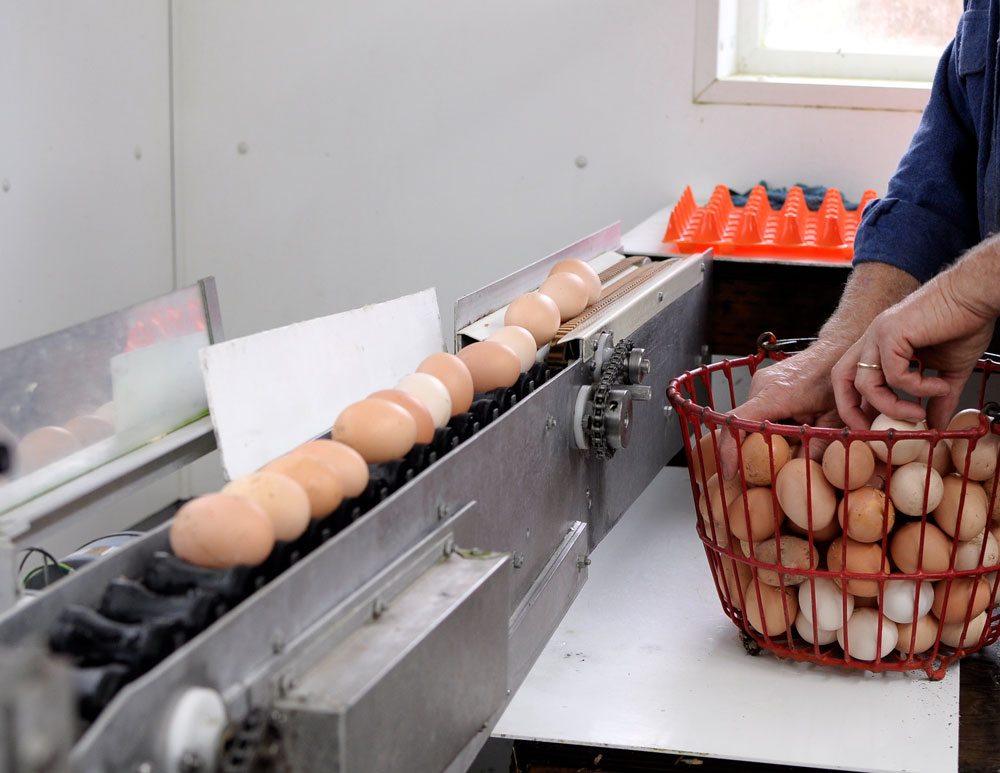 Coasties and visitors alike flock to purchase the eggs.
"'You've got the best eggs I've ever eaten.' We hear that one all the time," said Pam.
The Zweifels are retired Tillamook dairy farmers. Six years ago, Larry decided it was time to focus on his true farming passion—poultry. He began his farming career as a teenage with 800 laying hens for an FFA project.
He met Pam, the granddaughter of poultry industry legend J.A. Hanson, when they were college students at Oregon State University in Corvallis, Ore.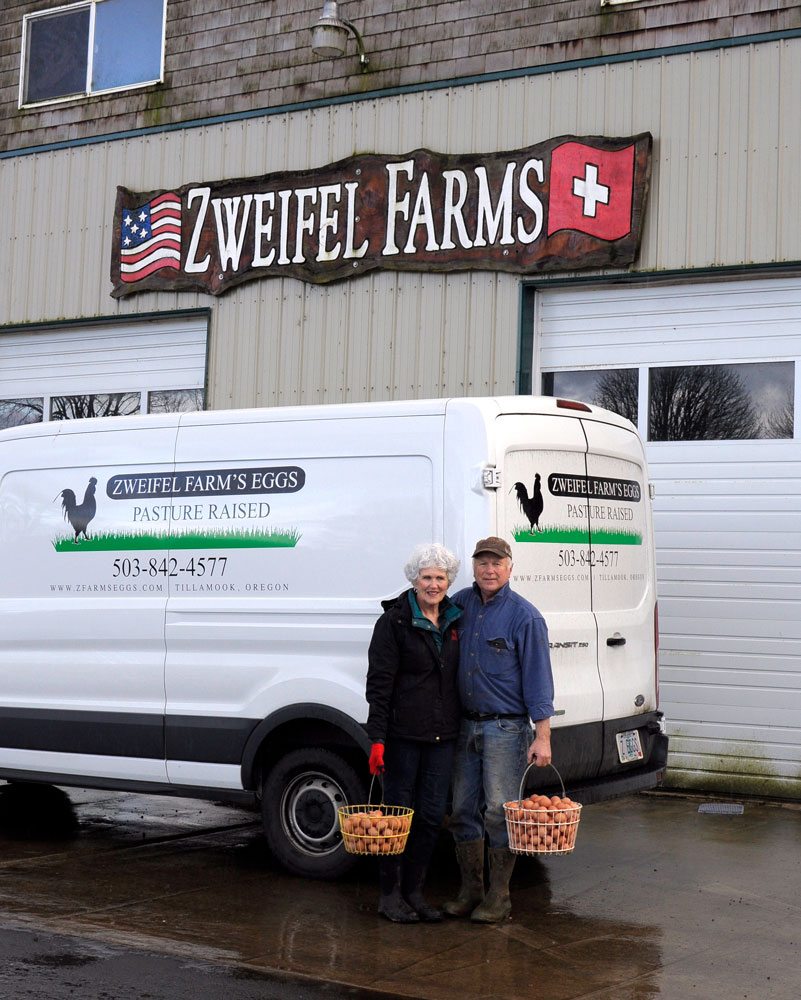 After marrying they returned to Larry's family's dairy—the cheese and milk market were more stable than the egg market at that time.
When Larry retired from milking cows, his thoughts turned once more to raising hens. He dreamed of a fully pastured poultry farm and began building chicken coops on the frames of old trailers. Today, the hens roam freely, eating insects and worms and laying enormous eggs.

After 49 years being married to Larry, Pam said she enjoys seeing him fulfill his dreams.
"He's out there every day. And he loves it."
For a list of stores to purchase Zweifel Farm's Eggs, visit their website.