International Police Museum, Rockaway Beach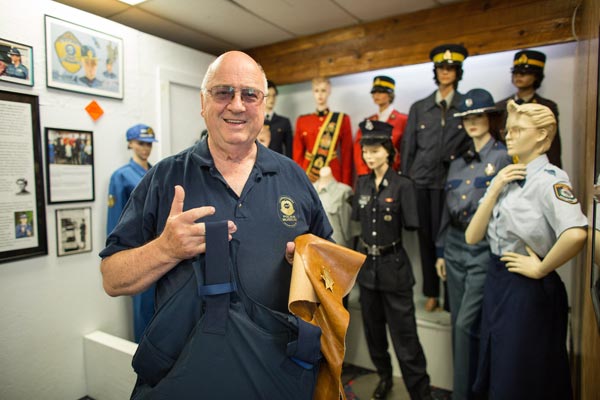 Thanks to the extensive collection of law enforcement memorabilia shared by retired Chief of Police Ed Wortman, the International Police Museum next door to the police station in Rockaway Beach is a fun, informative and interactive experience the whole family will enjoy.
Police tools and uniforms from around the world
The museum offers rotating displays of uniforms for male and female police officers from around the world, includes badges, hats and helmets. There's also an extensive collection of tools of the trade, including swords, pistols, shotguns, restraints and impact weapons.
Kids will love the hands-on memorabilia
You will also learn about police communications, evidence gathering, and a chance to get fingerprinted. Try on a bullet-proof vest, or wear a constable's hat or an officer's tunic. And don't forget to get your photo taken behind bars – the original bars from Rocky Butte Jail in Portland.
De-mystifying law enforcement
Chief Wortman's vision is to foster appreciation, understanding, and respect of police through education and demystification of law enforcement with presentations and displays.
The museum is located at 212 N. Highway 101 in Rockaway Beach on the Oregon Coast.