Surfing in Pacific City
The perfect wave might last an average of only ten seconds, but that thrill has kept surfers meeting each swell with their boards for generations. In fact, the hunt for that once-in-a-lifetime wave is almost a sport in itself. And this is what keeps surfing Oregon so much fun and bringing wave enthusiasts back to Pacific City time and time again. As the waves roll in around Haystack Rock, they form some of the most unique curls along the Pacific Ocean.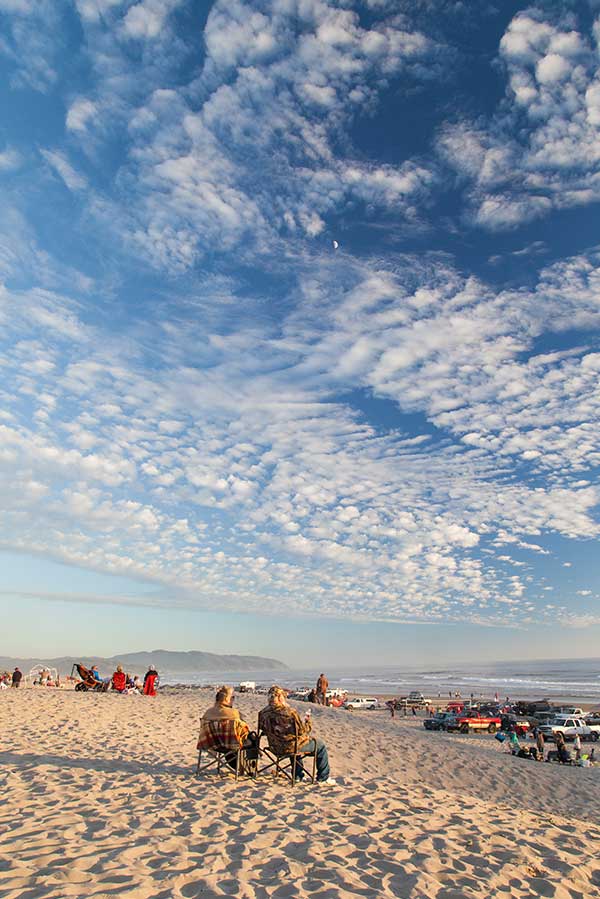 Cape Kiwanda in Pacific City is the world's most perfect little beach town
The best action, of course, is right after a storm, but when the waves are ripe for the picking, you're sure to see a surplus of enthusiastic surfers getting their fill at Cape Kiwanda in Pacific City, the world's most perfect little beach town. This popular surfing spot keeps people out in the water for hours wearing nothing but wetsuits and large smiles.
Pacific City is considered a surfing mecca for surfing Oregon
If you enjoy that walking-on-water feeling and swear by the virtuous blend of sun, salt and sand, then you'll soon understand why Pacific City is considered a surfing mecca. Perfect waves are a combination of wind speed, wind duration and fetch length, and all three combine to create unbeatable surfing conditions. While the value of a good surf (and good tourism) has prompted the construction of artificial reefs and sand barriers in other spots, in Pacific City it's a natural formation unlike any other for surfing Oregon.
Prevailing winds that move across the water from behind the tides ensure that each ridden wave is a story of triumph and personal accomplishment. And let's face it: a beer just tastes better after a successful surfing session.
If you're in the area, you don't want to miss The Cape Kiwanda Longboard Classic that is held annually in September.