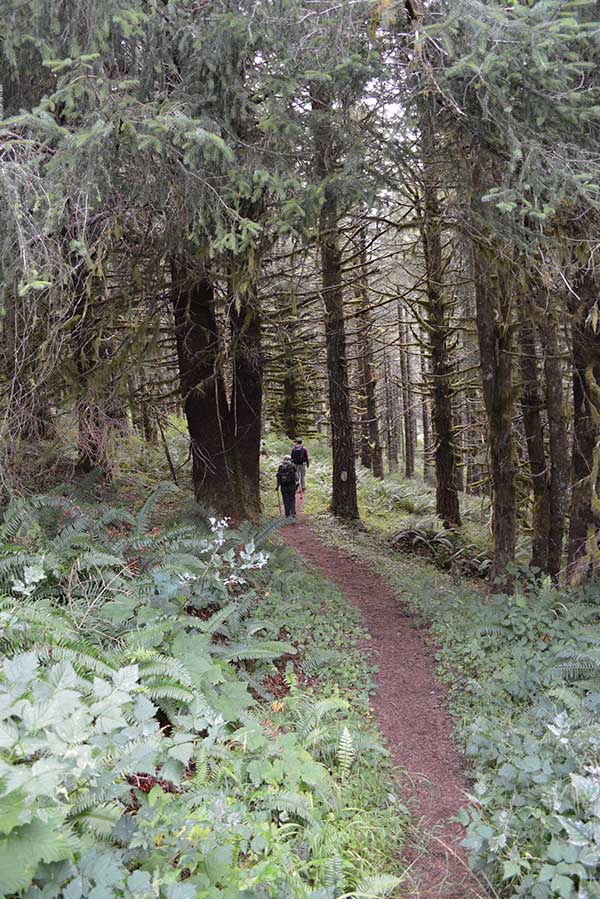 Using old Native American paths, settlers in Tillamook County constructed a trail over the Coast Range. Mt. Hebo, with an elevation of 3,230 feet, is the heart of the Siuslaw National Forest. An eight-mile section of the original pioneer trail remains and is great for both hiking and horseback riding.
Beautiful views of Mt. Hebo Summit & other sites
You can enter the first half of the trail from Lake Trailhead. The trail drops into a bulrush bottom and through groves of Sitka spruce, and rises through stands of hemlock. The expansive views here include the Mt. Hebo summit, the beautiful Pacific Ocean coastline, Cape Lookout, Cape Meares and Tillamook.
Hebo Lake Campground is perfect for tent camping
The Campground is a great place to stay if you like tent camping. There are only twelve campsites positioned around the Lake, so make reservations early. The lake is plentifully stocked with pan-sized rainbow trout and some very big catfish. Rafters, canoers, kayakers and other paddlers are welcome on the lake. Rich coastal woods surround this beautiful lake, which is also home to newts, crayfish and water lizards.
Five fishing docks around the lake
The small campground is a pleasant half mile hike away and offers five accessible fishing docks around the three-acre lake. There is also an historic picnic shelter for day use. Improvements since then have included lake dredging, new picnic tables and fire rings.