Tillamook Coast Life Blog
Pottery Reflecting the Pacific Northwest
Andy Toth has been creating pottery nearly 40 years. A tile layer by trade, he always gravitated toward the potter's wheel on his days off. In 2010, his wife Tami asked him to turn his hobby into a business. She signed him up as a vendor at the Tillamook Farmers Market, and Wilson River Pottery was born.
"It was just a hobby," he says, chuckling, "and she said, 'That's enough of that!'"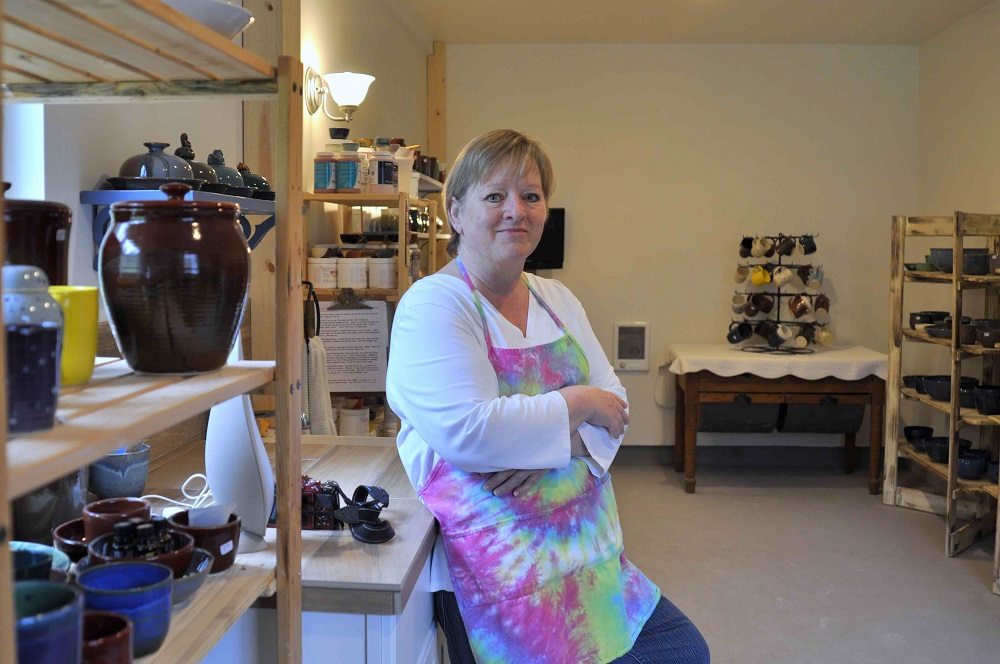 Six years later, Andy works in his small shop on the Wilson River Highway, creating pottery for customers across the United States. Good pottery, says Andy, begins with selecting good clay. Andy sources his clay from Georgie's, a Portland, Oregon-based company. He then kneads it to remove any trapped gas before working it on his potter's wheel. Andy throws clay nearly every day.
"As you go along, you get better, develop a feel for consistency and you get more refined," he says, reflecting on his progress.
Andy creates dinnerware sets, pitchers, rice and yarn bowls, serving dishes, vases, tea pots, pitchers and butter dishes. His best sellers are his signature mugs—he makes 80 a month.
The business is a combination of Andy's talent on the wheel and Tami's gift with color. She hand glazes each piece. Wishing to stay true to their love of the outdoors and the nature of the Oregon Coast, Wilson River Pottery focuses on color schemes that feature "Reflections of the Pacific Northwest."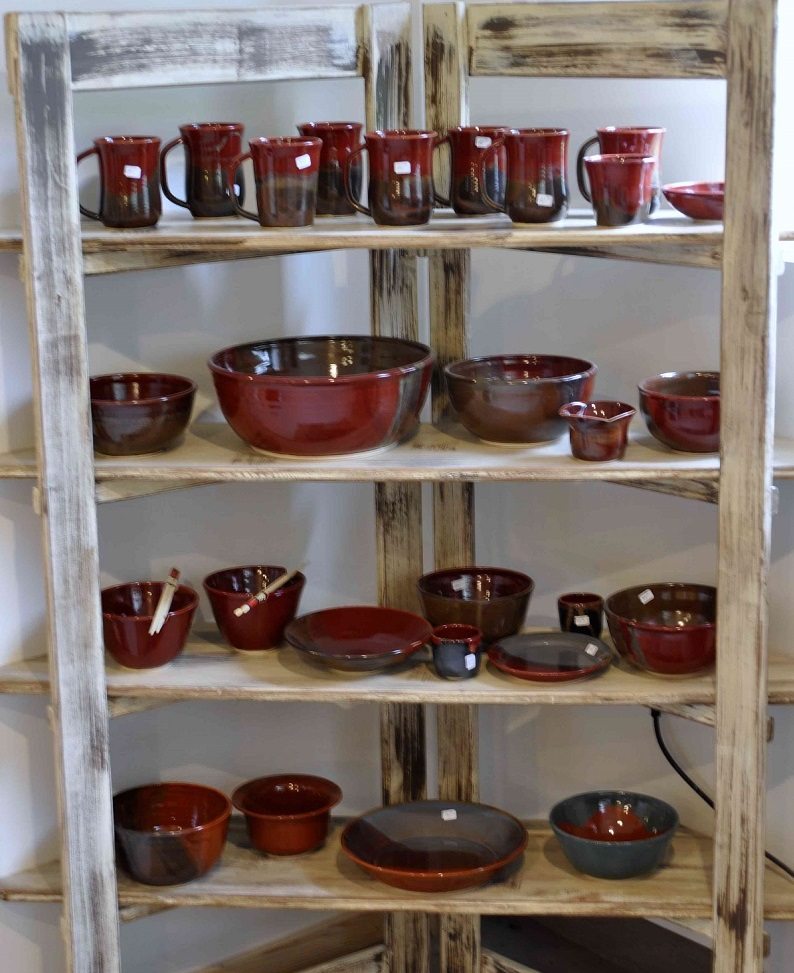 Tami's most popular color combination is called Water's Edge—a blue and iron combination—that mimics the serene colors of the waters of the Wilson River on a lazy summer day.
"I would just glaze everything the same color," says Andy, who confesses to being apathetic about that aspect of pottery. "She is a quilter. She has an eye for color, she makes art happen, that's for sure."
Tami says she takes custom orders for pieces glazed in primary colors, but she is drawn to the subtle colors of the woods, earth and the ocean that surround her. "I try out new color combos all the time."
Each piece, she stresses, is unique both in form and color, which adds to its beauty.
Wilson River Pottery is available at Toth Art Collective and Sunflower Flats in Tillamook. The couple also sell their wares at both the Tillamook and Manzanita Farmers Markets, and from their home shop, by appointment only. Call them at (503) 842-6652 and follow them on Facebook.