Tillamook Coast Life Blog
Tillamook Coast artist Karen Gelbard sees music and harmony in weaving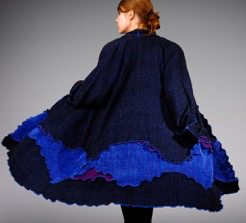 Karen Gelbard makes it a practice to live life with her senses wide open—keenly observing and translating daily experiences into the extraordinary fabric she weaves. Since the 1970s, Karen, known as The Oregon Weaver, has been working in her Tillamook Coast studio creating original textiles for her sought-after, one-of-a-kind garments. Her talent and skills also allow her to participate in regionally unique projects like weaving restoration fabric for Timberline Lodge.
Since childhood, this largely self-taught weaver has been creating and seeking the next artistic challenge. Studying violin in high school, Karen became familiar with the sensory feeling of strings and reading music. She learned that making music is about interpreting the notes and pouring one's heart and soul into artistic expression. She takes that same idea into her weaving.
"A weaving graph is not unlike a musical staff with strong similarities in seeing patterns and harmony," said Karen. "I continually seek color harmonies to build my fabrics."
Karen shows her work throughout the U.S., selling her garments to clientele who are attracted to the color, style and beautiful designs inspired by this artist's keen senses.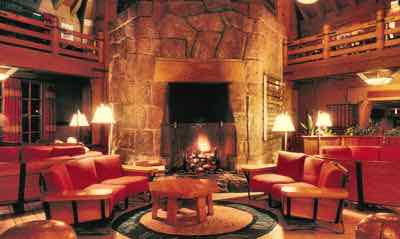 Whether it be the natural beauty she is surrounded by everyday at the Tillamook Coast or the rich color palette seen during travels in Italy, Karen translates her life experience into her weaving.
"Every morning I wake up wanting to weave," said Karen. "I think about color, it turns into yarn that goes into cloth, it becomes a pattern and turns into garments."
It's nothing short of magic. See Karen's work at www.theoregonweaver.com.