Tillamook Coast Life Blog
Top 5 Tillamook Coast breakfasts
Wanda's Cafe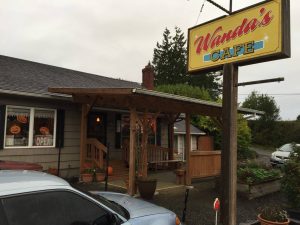 Claiming to have "the best food this side of Jupiter," Wanda's Café doesn't disappoint in taste and hunor. Surrounded by eclectic décor, diners can order anything from Cinnamon Oat Waffles to Wild Pacific Smoked Salmon omelets. Don't have time to sit down? Order a few homemade cookies and scones from the counter to-go.
Downies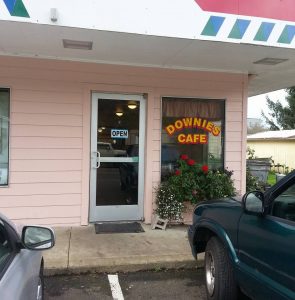 If you want to eat with the locals, look no further than Downies. Right next door to the Center Market in Bay City, Downies attracts fishermen, farmers, locals, and visitors alike with their home-style cooking and homemade pies. Make sure you have money on-hand, as it is cash only.
Grateful Bread
All staff wears tie-dye uniforms at this play-on-words restaurant in Pacific City. The Grateful Bread is tucked away from the beaten path, but the Gingerbread pancakes and Stella Blue scramble is worth the short trek away from the beach traffic.
Blue Agate Café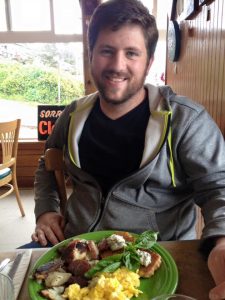 The Blue Agate Cafe is what everyone envisions about having breakfast at the beach. The cozy corners of the café offer the perfect place to sip coffee and watch the waves crash. Or satisfy your appetite with crab cakes and lumberjack pancakes.
Offshore Bar and Grill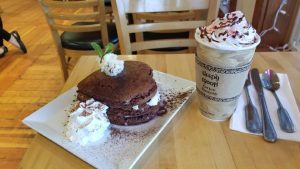 Oyster and potato hash sound like a breakfast for you? The Offshore Bar and Grill is worth the stop in Rockaway Beach. Just off Hwy 101, across from the beach, it serves up high-quality dishes and unique twists on traditional breakfast food.
Breakfast Honorable Mentions
Yolk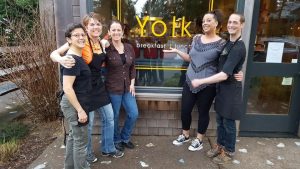 Recently, opened on Laneda Avenue in Manzanita, Yolk is making a positive name for itself and its specialty egg dishes. This restaurant will most likely make the best list soon.
2. Café on Hawk Creek
While currently closed for renovations, Café on Hawk Creek has always served up savory meals in Neskowin. With the perfect location to view Proposal Rock, diners are looking forward to these perfect views over brunch from their newly upgraded place.
3. Meridian Restaurant
As a part of the new Headlands Lodge in Pacific City, the Meridian Restaurant is attracting attention with smoked salmon hash, monkey bread, and buttermilk pancakes with huckleberry jam.
4. Pacific Restaurant
While not typically open for breakfast, the Pacific Restaurant serves brunch on the occasional weekend or special occasion. Follow them to keep up-to-date on their upcoming plans. The culinary expertise here is a shame to miss out on.