Tillamook Coast Life Blog
For this local photographer, there's no place like home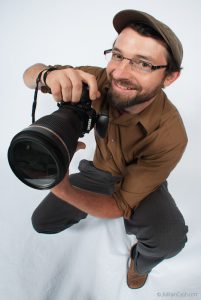 Claiming "native" status means understanding a place deep in one's bones and a fluency of local culture.  Local photographer/creative Travis Williams was born on the Tillamook Coast and that makes him a native.  Like anyone with big imaginings, he left home in search of "something."  What he found was a longing to return to the place that is truly his.
Sure, he travels nationally and internationally for his work, but now returns home to join the ranks of working-age creatives able to work from the Oregon Coast because of the digital age.
"There are dozens of us working in this spectacular environment and sending things out into the world," said Travis. "We live locally and bring the outside economy back in."
When not making images for non-profit and for-profit clients, he is busy building community and making a local impact.  He also uses his photographic skills to capture the locals and the locale, and has now ventured into the world of video.  Using his culinary talents (another passion/vocation) Travis has launched "The Mason Jar Suite."  Catch the Suite on YouTube and watch this native turn locally grown produce into the kind of canned goods pantry enthusiasts lust for.
In all of his endeavors Travis has a sustainability manifesto: to encourage economic, social and environmental sustainability and work with those individuals and organizations making positive impacts in the world today.  This creative native is representative of those you'll meet when visiting the unmatchable Tillamook Coast.  See his portfolio: Broken Banjo Photography.