Tillamook County has some of the most popular spots for winter steelhead fishing
Both because of its strong hatchery programs and its proximity to Portland. Steelhead can be a challenge for even seasoned fishermen, requiring patience and tenacity to catch.
According to the Oregon Department of Fish and Wildlife, anglers need a Combined Angling Tag to fish steelhead. Beyond just steelhead, the license is good for salmon, sturgeon and Pacific halibut.
You may want specialized equipment for steelhead fishing—for instance, steelhead rods are often lighter than salmon rods. Consider factors such as the type of fishing you'll be doing (plunking vs. drift fishing, e.g.), the size of your lure and the type of reel you're using, as you determine what equipment you'll need to have a great day of fishing. Tillamook steelhead runs are ideal for spey rods of 12' and 9 weight, and fly fishing with heavy sink tips and large flies.
The winter steelhead run starts around Thanksgiving on the North Coast, and is at its peak by mid-winter. Winter steelhead continue to run into early spring, when summer steelhead start arriving to take their place.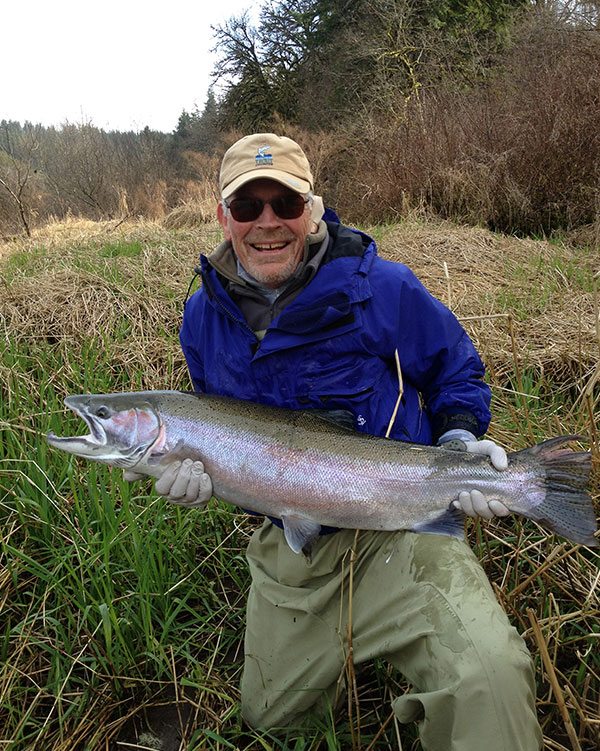 Fish for Steelhead on the Track River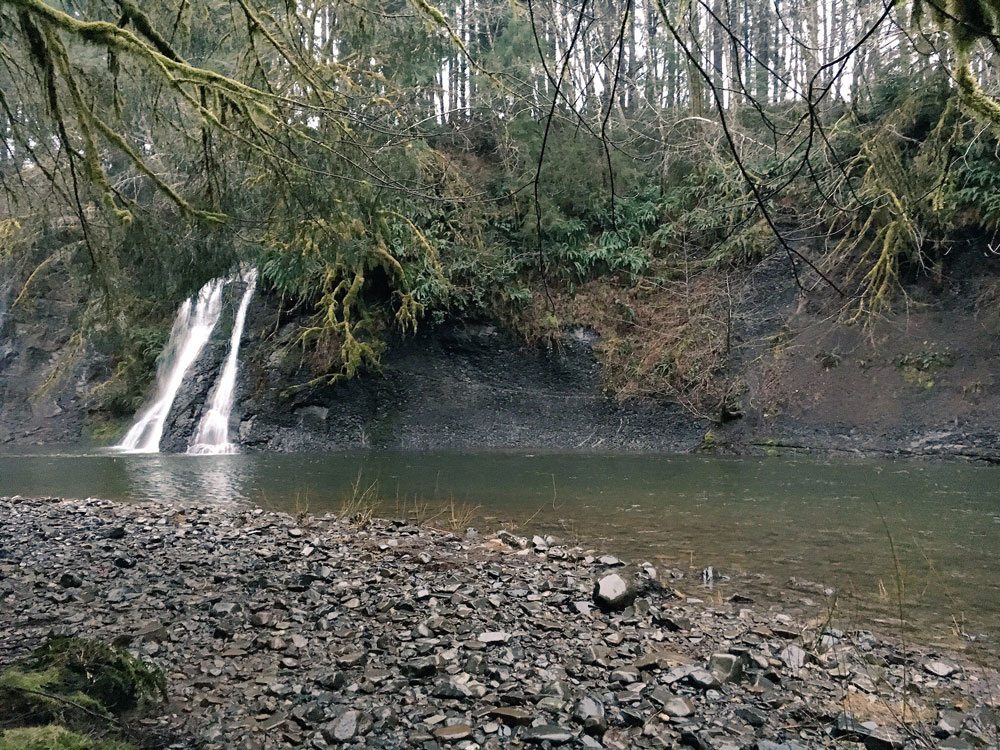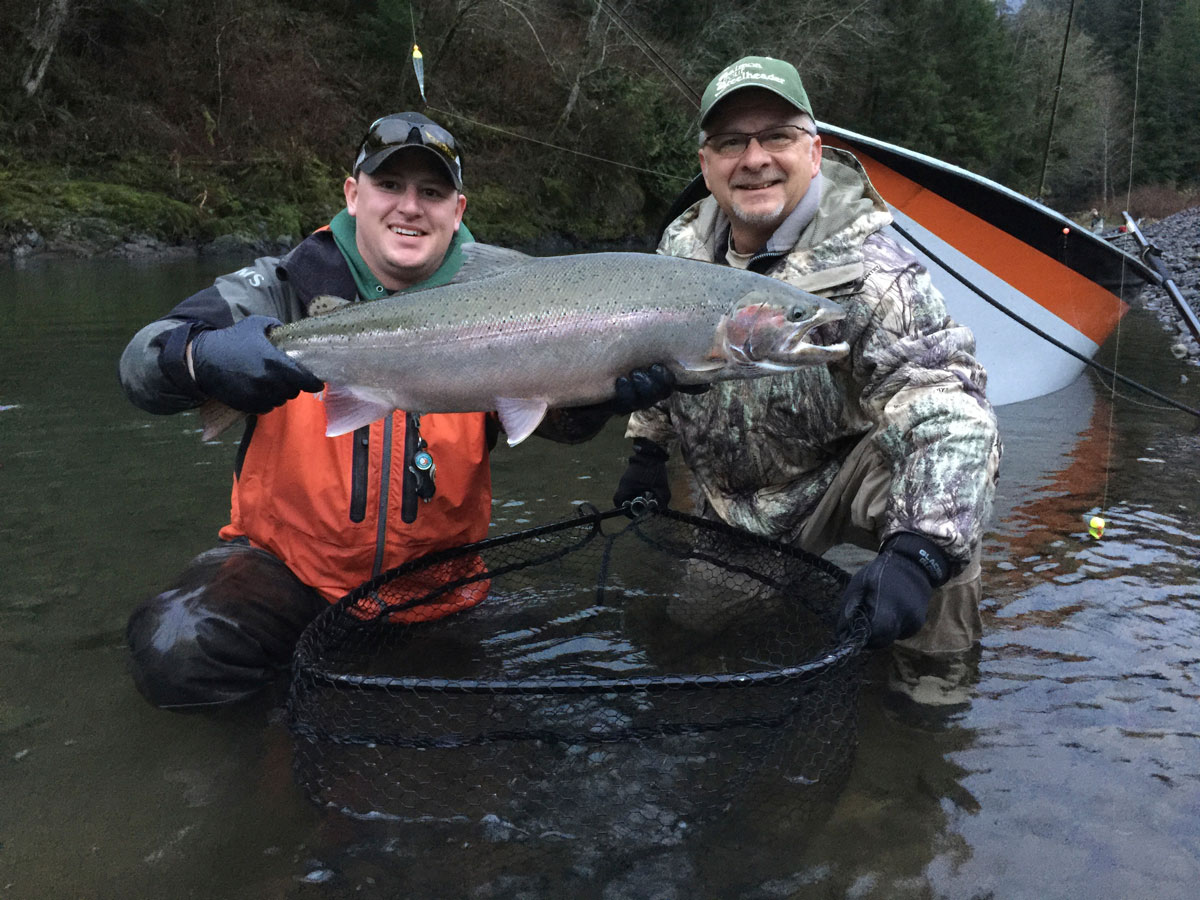 Year-round Oregon Coast fishing
The Nestucca River has year-round fishing with good populations of steelhead, salmon, and cutthroat trout. It flows through southern Tillamook County and enters the ocean at Pacific City. The Nestucca is one of the best places on the north coast to land winter steelhead over 20 pounds, and is ideal for drift-boat anglers with a launch out of Cloverdale.
The Wilson River is hard to beat for the best winter steelhead stream fishing. Parking spots are plentiful along Oregon Highway 6, which follows close to the flow of the river. This beautiful country highway links Tillamook to the Portland metropolitan area. Anglers fishing the Wilson harvest more than 2,000 steelhead during the winter fishing season.
The North Fork of the Trask River joins the main stem Nehalem River (a.k.a. South Fork) at tidewater and kicks out the majority of the river system's hatchery winter steelhead. It is also the first to see the winter steelhead, and peaks just before Christmas.
Even if you're not a fisherman…
Consider tagging along when friends and family head out to the river! The experience could surprise you—and there are plenty of health benefits you may not have considered. For one, walking (and hauling your gear) around to scope out a spot is a nice, low-impact exercise that gets some added steps into your day. And beyond just the physical, fishing is a great activity for your mental health. Waiting on a bite helps you practice patience, and spending a day outdoors can be peaceful, helping to quiet a busy mind. Plus, fishing with other people gives you the chance to bond—away from the everyday distractions of technology (try putting your phone away while you're out on the water!) and the stresses of your regular life.
Fishing is good for you on another level, too: once you get your catch home, you'll have a delicious, nutritious component to your meals. Steelhead is a tender fish with a mild flavor, and wild fish is almost always more flavorful than farmed fish. High levels of vitamins B and D, omega-3 fatty acids and antioxidants make steelhead a healthful addition to your diet.
If you're looking to catch steelhead, look no further than Tillamook County!