Tillamook Coast Life Blog
Breathing in history
The Oregon Coast is a living, breathing history class.
On any trailhead or beach, it's easy to imagine you are following in the footsteps of the area's natives and settlers. What came before the shops, hotels and restaurants? Who walked the trails and fished the rivers when it was for work rather than recreation?
Thanks to the volunteers at Nehalem Valley Historical Society (NVHS), the answers to those questions and more are right at your fingertips. Be warned: if you walk through their doors at 225 Laneda Avenue  in Manzanita, you risk losing a whole day stepping back in time.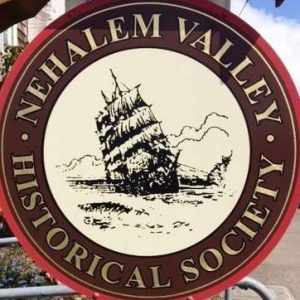 The space, housed beneath the Pine Grove Community House, boasts an impressive array of items and an ever-growing document collection. They also maintain an online archive to make materials available to anyone, anywhere.
The society's original iteration was far more casual. It began in the 1980's as a group of residents who shared a love for area history. They met once a month for a potluck at each others' homes to share stories and discuss how best to preserve local history.
Now, new leadership is taking on a new set of challenges: expanding hours, updating their website, recruiting volunteers and more.
President Tom Campbell hopes tackling all of these items and more will usher in a new era for NVHS.
"There's not enough hours in the day, but we're on our way" Campbell said.
Of particular importance is updating exhibits: NVHS is currently in the process of creating panels and displays that tell the story of the area's Native peoples.
"We want to show people how they lived, who they were before first contact," Campbell said, adding that NVHS has recruited help from local experts at Tillamook Pioneer Museum for this project.
Exhibits will lead visitors through a "maze" that also highlights the stories of the first white pioneers, area industry, and growth of Manzanita, Nehalem, and Wheeler.
"It'll be displayed chronologically so each visitor can follow the story around the room," Campbell said.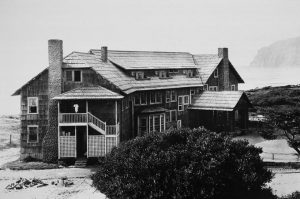 There will also be a space for temporary exhibits, currently occupied a model of Francis Drake's "Golden Hind",thought by some to have sailed into Nehalem Bay. Campbell hopes to use his contacts at the Auburn, Washington History Museum to further enhance the temporary exhibit space.
"We're talking about doing a history of swimming attire here, something they did up there," he said.
Another aspect of NVHS' evolution is outreach, and that includes developing a Historical Speaker Series. Manzanita got a taste of that in February when Manzanita Mayor Mike Scott – an avid Civil War re-enactor – gave a talk on Oregon's involvement in the conflict.
"It was really cool, people loved it," Campbell said.
Future plans for the series also include a talk on the native Nehalem people and Oregon surfing.
Above all, Campbell says the goal is to establish consistent open hours so locals and residents can take advantage of everything NVHS has to offer. To do that, volunteers are always welcome and needed.
"There is a lot we have to do, a lot going on," Campbell said.