Tillamook Coast Life Blog
Grant's Getaways: Glowing Beaches
The Oregon coast is spectacular any time of year, but in late summer when the sun goes down and conditions are just right, there's something magical and marvelous.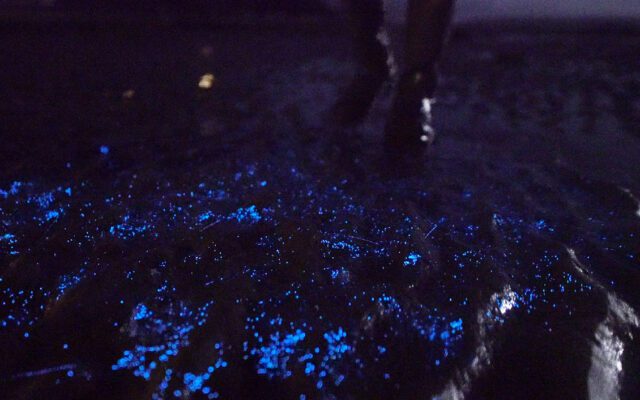 Each footstep in the sand reveals an electric blue glow in the night as we discovered on the north side of popular Netarts Bay in Tillamook County.
It's a bloom of bioluminescent plankton, according to retired biologist Jim Young who said the phenomenon is caused by microscopic organisms.
"It's called a dinoflagellate and they have a process where they bio-luminesce when they get disturbed and give off a blue light. They arrive near shore in the summertime when there's a lot of daylight. They also need nutrients and, in the summertime, we have the upwelling effect where deep ocean water is upwelled along the coast and brings a lot of nutrients higher in the water column. All these little critters can multiply, and we get these blooms."
For professional photographer Jesse Brackenbury, the event is too stunning to pass by. "You couldn't ask for better conditions tonight. That's the milky way out there. I'm excited to see what the camera picks up," noted the longtime photographer.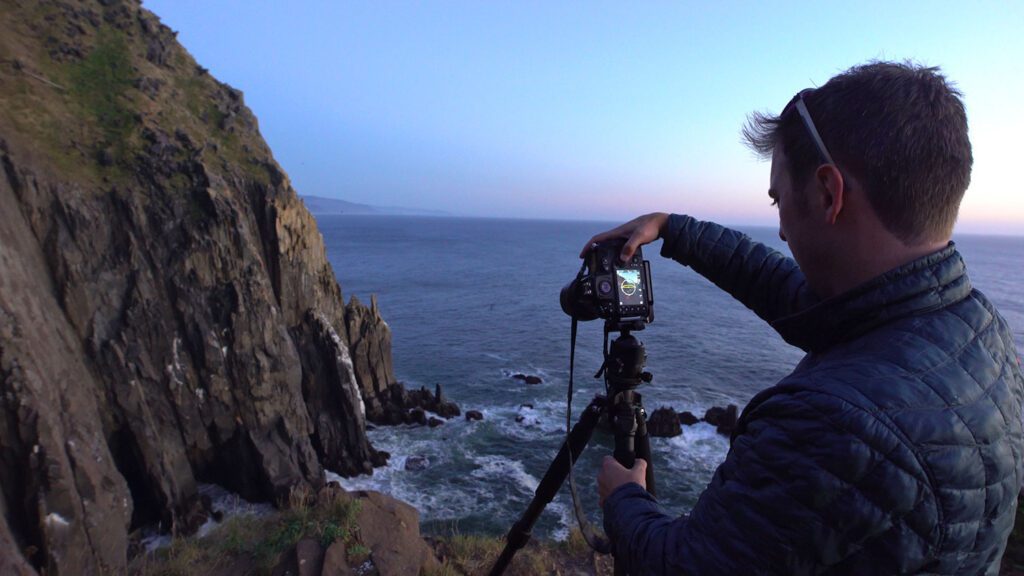 We recently met Jesse high on a cliffside above the ocean in Tillamook County as the sun was near to setting.
"Hopefully, get some of the bio-luminescent plankton down below to light up along with the cliffs and with milky way in the background. That's what I'm kind of shooting for right now."
"Ohhhh, yes, I got it. That's awesome! Oh, it's hitting the bottom of the cliffs over here too. Wow," he exclaimed.
The ocean lit up with a brilliant electric blue color that was clearly visible from our vantage point.
"So cool. So, so cool! These rocks are just totally lighting up," added Jesse.
Back on the flat sand beach at Netarts Bay, Jim Young noted that the event is enough to make anyone feel young at heart. Chances are quite good you can spot the blue glowing beaches anywhere from Warrenton to Brookings right now too.
"Oh, love it. Makes me feel like a kid again," added Young.
Be sure to follow my Oregon adventures via the new Grant's Getaways Podcast:
Each segment is a story-telling session where I relate behind the scenes stories from four decades of travel and television reporting.
You can also learn more about many of my favorite Oregon travels and adventures in the Grant's Getaways book series, including:
"Grants Getaways I," Photography by Steve Terrill
"Grant's Getaways II," Photography by Steve Terrill
"Grant's Getaways: 101 Oregon Adventures," Photography by Jeff Kastner
"Grant's Getaways: Guide to Wildlife Watching in Oregon," Photography by Jeff Kastner
"Grant's Getaways: Oregon Adventures with the Kids," Photography by Jeff Kastner
The collection offers hundreds of outdoor activities across Oregon and promises to engage a kid of any age.
My next book, "Grant's Getaways: Another 101 Oregon Adventures" will be published in the Fall of 2022.