Tillamook Coast Life Blog
Grant's Getaways: Go With The Flow
You are apt to find me off the beaten path where the asphalt turns to gravel. Winter is no exception as I lace up hiking boots, grab a camera and join a photography pro who makes "going with the flow" a focus on nature.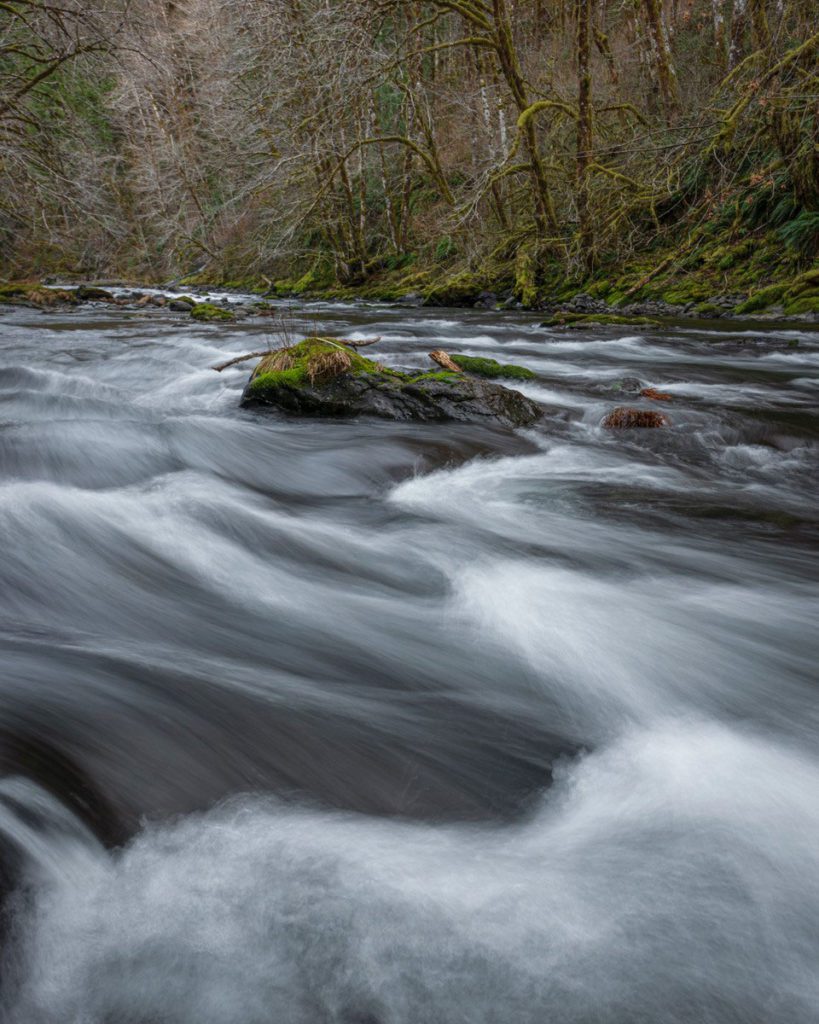 If you go with the flow, a river can be a photographer's best friend! That's especially true for folks who chase beauty across Oregon's outdoors. Jesse Brackenbury, a professional landscape photographer, thrives on the challenge of the Oregon outdoors.
On a recent day long outing, we joined Brackenbury in the Tillamook State Forest near the Jones Creek Campground along the Wilson River.
"Oh, I like this little scene right out here," exclaimed the energetic Brackenbury as he approached a rock-strewn section of river. "I'll try to get low and see if I can frame up something nice." He gingerly stepped across the slick rocks and eye-balled the scene. "Oh yeah, that is kind of neat! It does get slippery sometimes so have to be careful not to fall."
Brackenbury admitted that some lessons in his photography career have been learned the hard way.
"Oh boy, I have made many mistakes and some real doozies, but at the same time it's easy to learn from those mistakes and that's what I love about photography. I can try something different with each shot and it might be an absolutely fantastic outcome."
We've enjoyed the Oregon outdoors with Jesse before and perhaps you saw our first trip in 2020. We met him in the middle of the night and then climbed a steep trail to reach a high point near Mt Hood. He wanted to frame "just the right shot," of the mountain and Comet Neowise.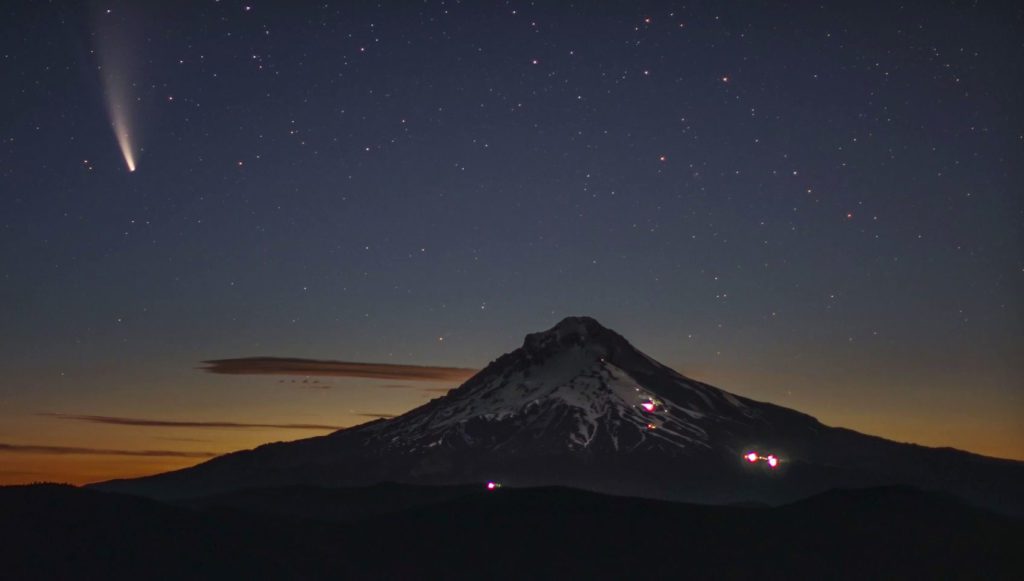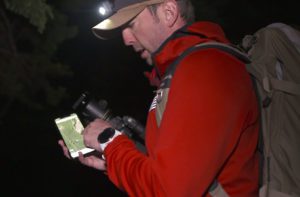 "Most people would say no way to be up at 3 am! But for a photographer, shooting a once in a lifetime experience like Neowise, we're in for a real treat tonight."
We were! He delivered! It left us breathless!
"It's such a different show out here in the night sky, with all the stars, the moon and a comet. I love that."
In 2021, we joined him again after the sun went down – for an event too stunning to pass by: Oregon's Glowing Beaches!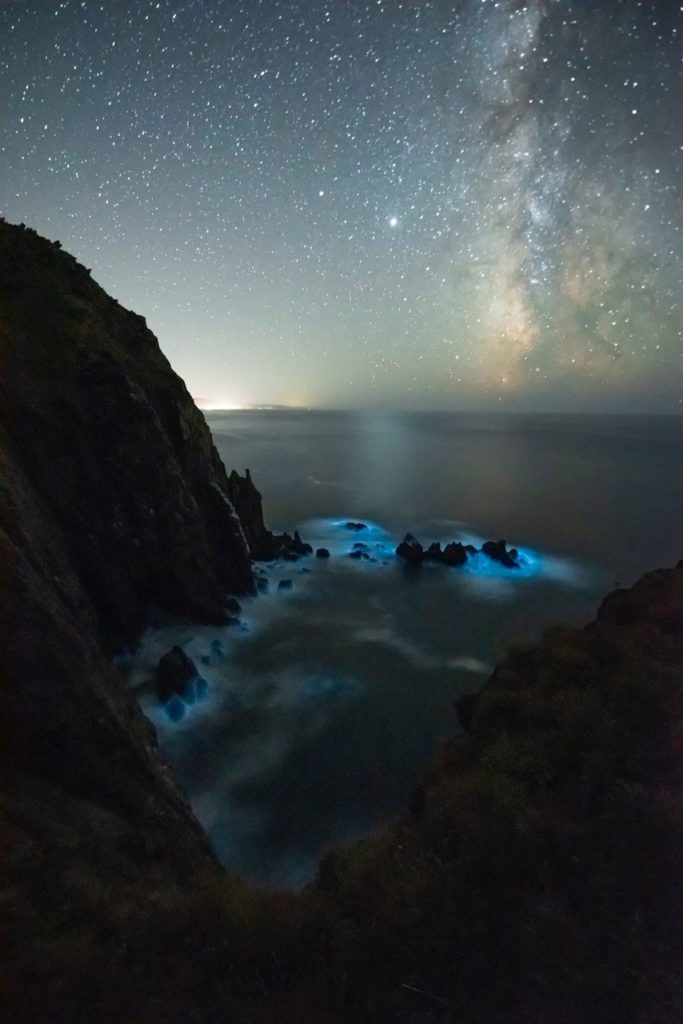 "Hopefully, I can get some of the bio-luminescent plankton in the ocean to light up along the cliffs and have the Milky Way in the background. That's what I'm kind of shooting for right now. Look at this! Wow! So cool. These rocks are just totally lighting up! Wow! Oh man, so nice – just electric."
"When I see a scene I immediately think: what can I create? Oregon is beautiful in so many ways from the coast to the desert, the rivers, the mountains. For photography, it opens a door and provides so much to capture. I really enjoy what photography has done for me."
This winter – in daylight – we gave the self-taught artist a challenge: go with the flow and create something special from the wringing wet Tillamook State Forest.
We chose a site that left us smarter for the effort as we hiked to University Falls in the Tillamook State Forest.
It is easy to fall in love with University Falls; the trail rises and falls on a short half mile trek before dropping steeply to a viewpoint at the base of the falls on the north side of Elliott Creek.
Elliot Creek is a small drainage, so the falls won't flow nearly as powerfully in the summer as they do in the winter.
That's especially true following a heavy rain when the fully charged creek creates a scenic 55-foot falls that is more akin to a silky wedding veil draped over a wall of rugged basalt.
It is a place where the wet is measured in feet not inches.
"After a very heavy rain there's a ton of water coming out that creates spray and mist that's so hard for a photographer. You have all that mist onto your lens and you're constantly wiping it, taking a shot, wiping it, taking the shot. It can be very difficult.
Despite the challenge, Jesse found the magic in the moment and shared the shot with us!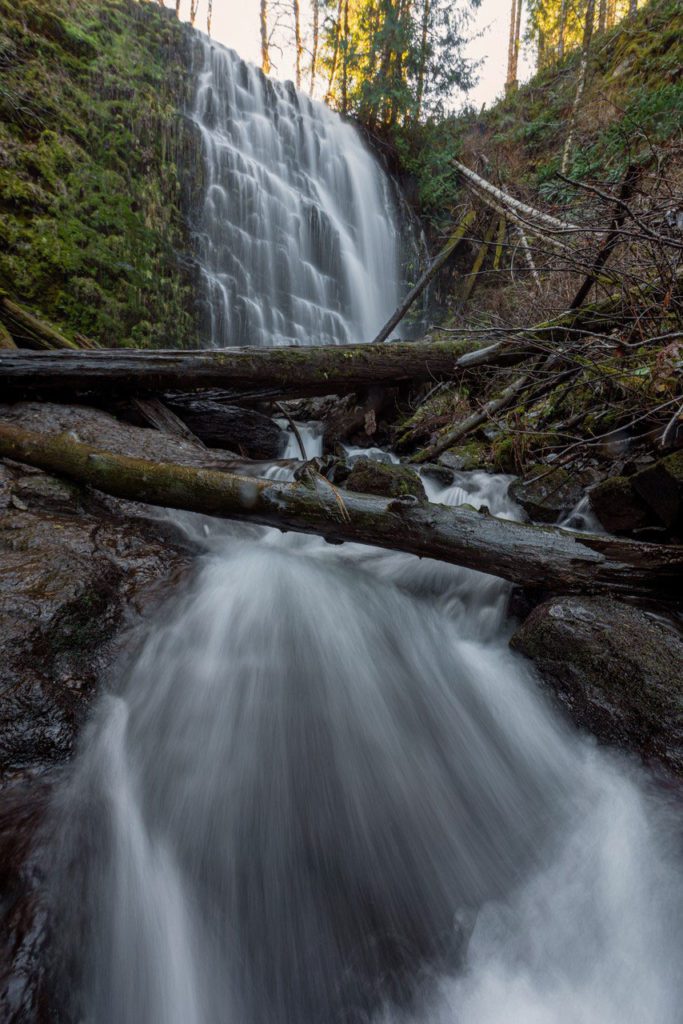 "It's a beautiful fall," noted Brackenbury. "An awesome area and it's an easy hike to come here. It's flowing real well right now. University Falls – that's a good fall. I'll have to come back."
And so will we!
Be sure to follow my Oregon adventures via the new Grant's Getaways Podcast: Each segment is a story-telling session where I relate behind the scenes stories from four decades of travel and television reporting.
You can also learn more about many of my favorite Oregon travels and adventures in the Grant's Getaways book series, including:
"Grants Getaways I," Photography by Steve Terrill
"Grant's Getaways II," Photography by Steve Terrill
"Grant's Getaways: 101 Oregon Adventures," Photography by Jeff Kastner
"Grant's Getaways: Guide to Wildlife Watching in Oregon," Photography by Jeff Kastner
"Grant's Getaways: Oregon Adventures with the Kids," Photography by Jeff Kastner
The collection offers hundreds of outdoor activities across Oregon and promises to engage a kid of any age.
My next book, "Grant's Getaways: Another 101 Oregon Adventures" will be published in November.