Tillamook Coast Life Blog
Grant's Getaways: Kilchis Point
Kilchis Point Reserve is about as grass roots as it gets!
Gary Albright leads a small army of local volunteers who have built miles of trails to prove it.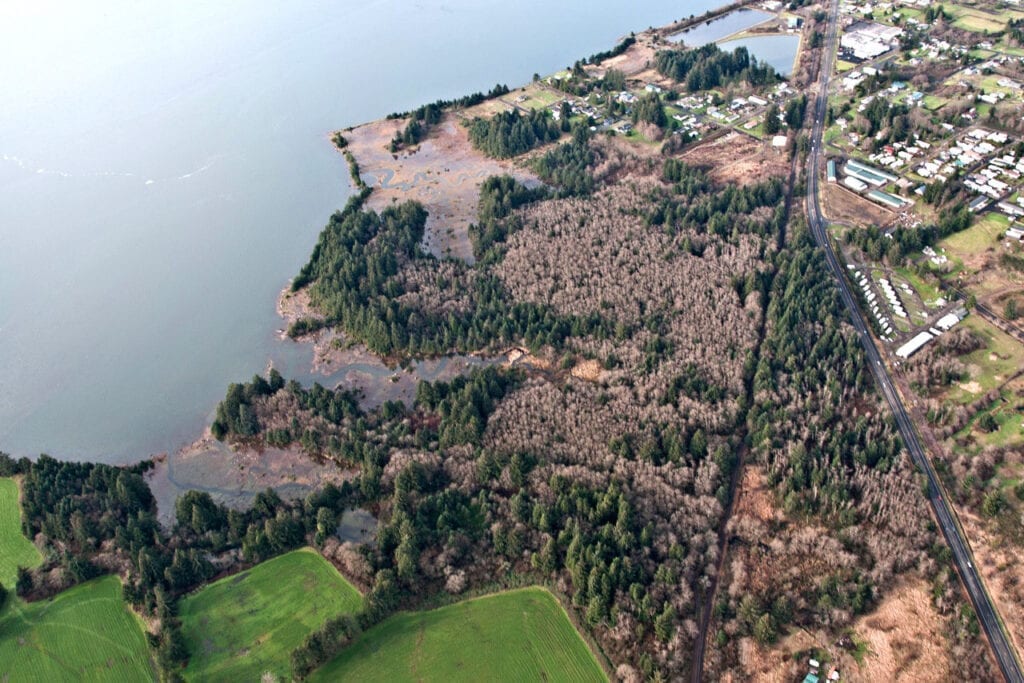 "Ah, it's so wonderful," said Albright. "After a couple dry days and we suddenly get a wet day – the lush greenery shines, the trails are more inviting and even the rough skin newts come out; sometimes by the hundreds."
It's a trail system unlike any you have ever traveled with old growth spruce trees and tidal churned creeks and wetlands always by your side.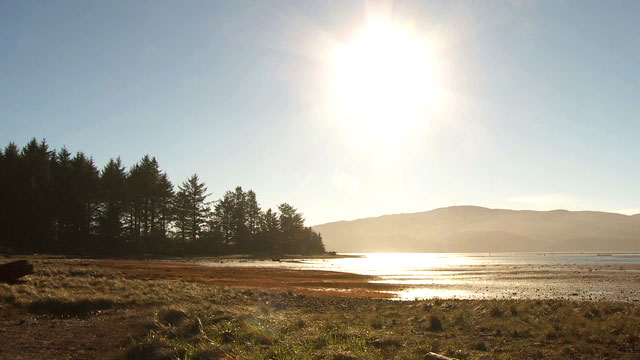 Spacious bay views are the hiker's reward.
"Look at that view! Now, that is a payoff!" Albright offered his assessment during a recent stroll across the reserve's trails.
Kilchis Point is the namesake for a community-based restoration project that began in 2011.
It's 200 acres of county owned property that hugs the eastern shore of Tillamook Bay near Bay City, Oregon.
200 years ago, it was also the hub of a Salish Indian culture that arrived a thousand years earlier.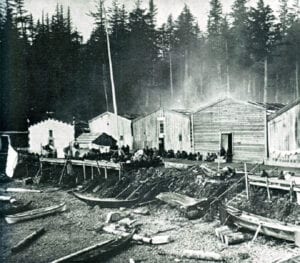 "There would have been many, many long wooden buildings," said Albright. "They would have measured 20 by 60 feet with many smaller buildings across the village grounds too. The streams would have been clogged with salmon, abundant waterfowl available as food. Shellfish would be plentiful. People could walk less than a hundred yards to find food. It never froze and it never got too hot. A magical land."
You can better understand this Oregon paradise when you step inside the nearby  Tillamook Pioneer Museum.
There are hundreds of ancient artifacts available for you to to see; in fact, more than 50,000 artifacts are in the museum's care.
"Every single day I come in here," noted Albright, "people will say: 'can we donate to you, can we give to you?' We get wonderful stuff from local folks and add item to our collections every day."
Albright explained how thousands of people, that had thrived here for so many centuries, seemingly disappeared overnight:
"Between 1805 and 1851, the region's population dropped from 2200 people to about 400. The native people were not losing wars; they weren't fighting with the settlers…it wasn't conflict, it was disease."
Back on the Kilchis Point Trail, the history story is told through information kiosks:
"We are bringing it forward here," said Albright. "We hope people come and enjoy both our indoor information at the museum and then enjoy the outdoor wonder found along the trails."
Enjoy more "Grant's Getaways in Tillamook County!
Be sure to follow my Oregon adventures via the new Grant's Getaways Podcast as I relate behind the scenes stories from nearly four decades of television reporting.
You can also learn more about many of our favorite Oregon travels and adventures in the Grant's Getaways book series, including "Grant's Getaways: 101 Oregon Adventures," "Grant's Getaways: Guide to Wildlife Watching in Oregon," and "Grant's Getaways: Oregon Adventures with the Kids." The collection offers hundreds of outdoor activities across Oregon and promise to engage a kid of any age.
My next book, "Grant's Getaways: Another 101 Oregon Adventures" will be published in 2022.