Tillamook Coast Life Blog
Grant's Getaways: Rockaway Beach Cedar Wetlands Preserve
Some Oregon backroads reach into the distant past, but if you join the right people, the past can come to life!
So, join me on a visit to a rare piece of protected nature you can visit in Tillamook County.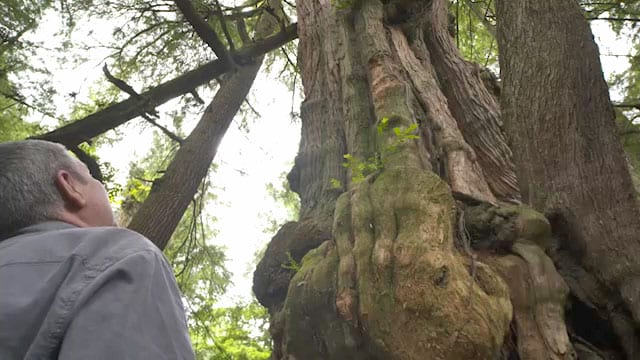 Two years ago, we bushwhacked through the backwoods near the coastal village of Rockaway Beach and found the oldest resident of the region.
The Cedar Wetlands Preserve is protected for science and education. Scores of old-growth spruce and cedar stand across a 50-acre preserve inside the city limits of Rockaway Beach.
It was once a Nature Conservancy property and the land was deeded to the city of Rockaway Beach more than a decade ago.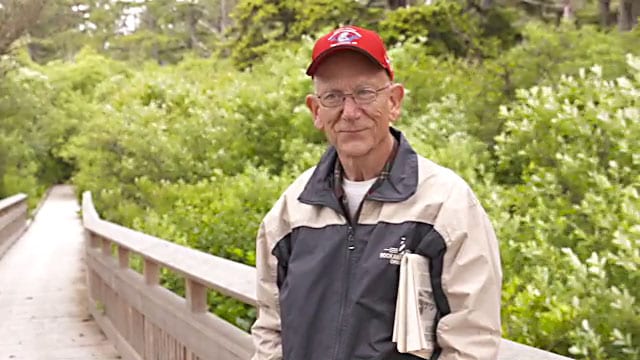 Our guide and lifelong local, Don Best, had been visiting the big tree since he was a boy.
"This is the last stand of old growth around here with many of the giant trees dating back many hundreds of years," noted the local historian.
The payoff for the hike was remarkable gift from nature: a giant cedar known simply as, The Big Tree.
"This tree is between 800 and 1200 years old," said Best. "It's amazing to stand here, gaze up at it and think about the amount of time that has passed. It really makes you feel small. A lot of people don't know this is back here. It's been a bit of a secret."
Prized and protected for science and education, the city leaders of Rockaway Beach decided there had to be a better way to give more people easy access into the 50-acre preserve.
So, over the past two summers a new elevated boardwalk trail went up.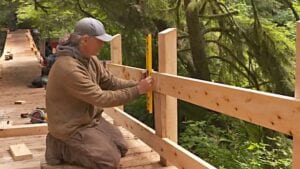 The boardwalk construction team wasn't allowed to dig in the wetlands, so the trail's foundation is unique: eight-sided fiberglass pods that seem to float above the wetlands but provide secure base for the clear grain cedar lumber.
"This is yellow cedar and it comes from Canada," said Sam Breitzmann, a carpenter working on the project. "If you like woodworking, this is about the best you can use."
"It's got a lot of character, that's for sure," added Best. "Boy, these guys are fast and good at what they do. The cedar has super fine grain so it is going to last a long time."
The trail was finished last summer, and families can now stroll the mile-long out and back elevated boardwalk.
The turnaround offers a massive deck with plenty of elbow room that surrounds the old cedar.
The Big Tree measures 50 feet in circumference rises more than 150 feet high in the air and it is marked by gnarly bark and a contorted truck. It is a gargantuan cedar tree and a magnificent champion tree.
"This is what the coast forest used to look like," said Best. "It has never been touched, never been logged so it's just the way it looked hundreds of years ago."
Don says the entire scene is an island of history and worth a pause to consider.
"You know Grant, we used to come in and play here all the time, but the brush was so thick we couldn't walk in. We had to crawl on our hands and knees through two creeks to get down in here. Now that they've built this walkway you get easily get through."
The Rockaway Beach Cedar Wetlands Preserve will set your clock back and that is a good thing!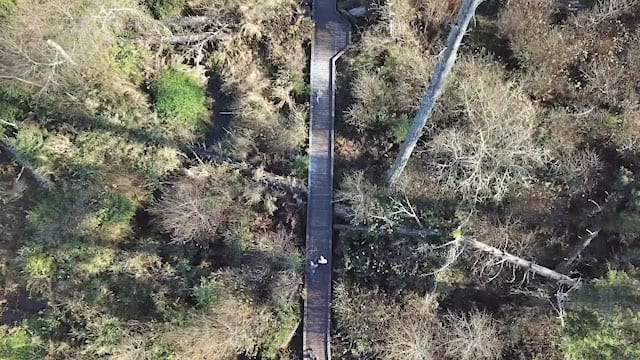 Best added, "There's not another one like it in western Oregon!"
Be sure to follow my Oregon adventures via the new Grant's Getaways Podcast as I relate behind the scenes stories from nearly four decades of television reporting.
You can also learn more about many of our favorite Oregon travels and adventures in the Grant's Getaways book series, including "Grant's Getaways: 101 Oregon Adventures," "Grant's Getaways: Guide to Wildlife Watching in Oregon," and "Grant's Getaways: Oregon Adventures with the Kids." The collection offers hundreds of outdoor activities across Oregon and promise to engage a kid of any age.
My next book, "Grant's Getaways: Another 101 Oregon Adventures" will be published in 2022.