Tillamook Coast Life Blog
Grant's Getaways: Rockaway Beach Kite Festival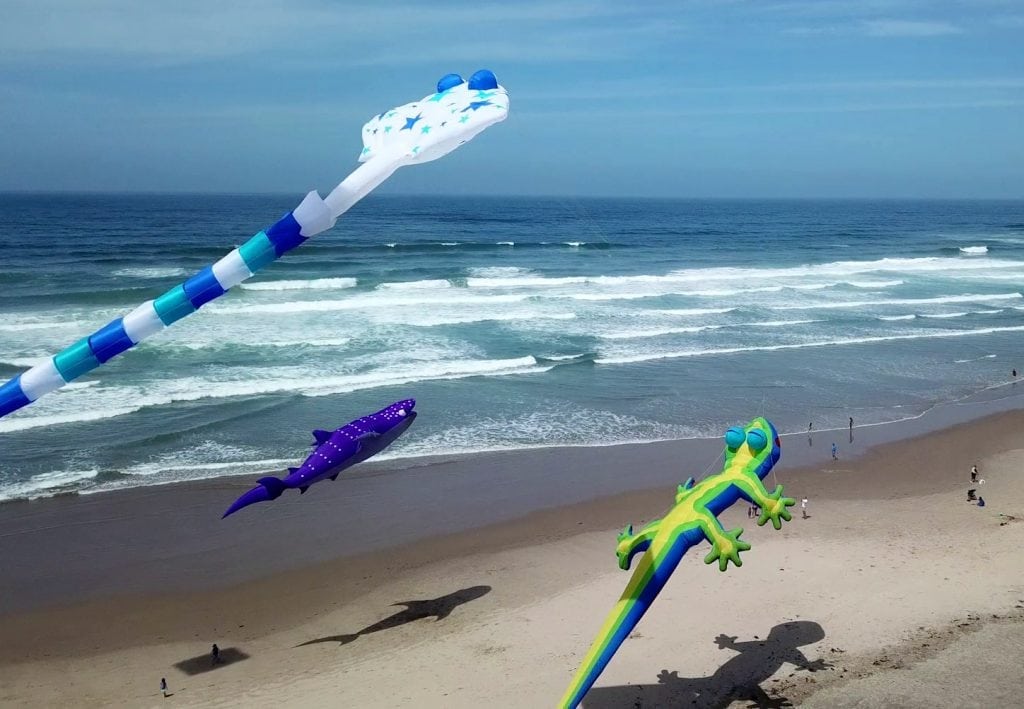 There's a high-flying reason to visit the Oregon coast this weekend! Kite flyers from across the country are landing in Tillamook County's Rockaway Beach to show off their talents and their kites.
I joined a local man on the sand to discover his passion for the sport and how it has taken him across the world.
Phil Burks loves to dig in the sand, but not to build sand castles or harvest razor clams.
Rather, it is play with purpose and a way for Burks to anchor his passion.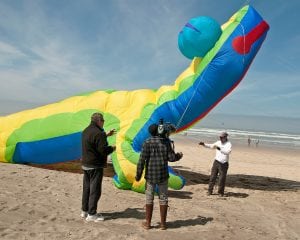 "The foundation of flying our show kites is correctly digging a hole for the sand anchor," explained Burks. "If you lose this anchor when the wind comes up, you lose all your gear, and I don't want to lose my kites."
Phil's wife, Barbara Burks, lends a hand at a time when "caution" is the byword because strong winds can take a toll on your hands.
"You can burn your fingers really fast," noted Burks. "I go through three pairs of gloves each year flying kites, and they can lift you up in the air if the wind is strong. It's pretty light today, so we're not in danger."
Burks has been designing his show kites for years —he carefully picks out the rip-stop nylon colors, like a geck- shaped kite called "Happy."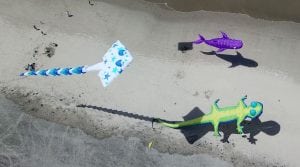 "We named him happy because he's like a party in the sky and he's a lot of fun to fly," noted Burks.
Above "Happy" is high-flying "Starsky"—and at more than 100 feet long, Burks explained that he designed it while flying home from a kite festival last fall.
"We got invited to fly in a kite festival in Saudi Arabia last year and we were coming back home on the plane from Dubai. It was a 15-hour flight, so I had a lot of time on my hands to come up with something new and more impressive."
"Saudi Arabia?"
That's right! Last November, following a personal invitation from Saudi Arabia's Crown Prince, 33 kite fliers from Canada and the United States arrived in Dubai for a week-long kite flying event. It was a huge celebration that had never happened before.
"It was spectacular," said Burks. "We were treated like royalty, but it was meeting so many people who had never seen anything like our kites that was the best part for me. We got to draw the people in close and get to know them and teach them too. You know, everybody smiles the same too."
Back on the sand at Rockaway Beach, Phil and his friends practiced for the upcoming Rockaway Beach Kite and Art Festival.
It was a challenging session because Mother Nature had other ideas, with barely a whiff of wind.
Phil smiled and offered, "Well, somedays you just go with the flow."
We first met Phil more than a year ago when he and his kite friends were flying their indoor kites.
Indoor kites are flown by using the relative wind provided by the motion of the kite flier, pulling the sail against the still air in a room. The fliers create their own lift by slowly walking backwards, walking in large circles and occasionally pulling on the line.
At that time, we learned that kites are used for therapy. You see, Burks is a firefighter with the Hoodland Fire Department near Mt. Hood. In 2013, he suffered what he called a "super concussion."
A firehose with a brass fitting hit him on the head and he said the result was devastating. "I went from being firefighter and honor guard commander and flying outdoor kites to the point that I couldn't even walk. An accident like mine steals your entire life away."
Indeed, the accident turned Burk's physical and emotional well-being upside down, but he insisted that learning to fly a small plastic kite made a huge difference to his recovery.
"The nice thing is that kites move slow enough that if you're having overload problems like me—sensory overload—you can keep up with a small indoor kite. Post-traumatic stress disorders, balance problems, brain injuries, limb loss, stroke, even folks in wheelchairs, I've worked with them all during my own recovery. I have watched people successfully fly kites and gain confidence and see the return of their motor skills. Kites are magical, and they are how I can stay centered in the world. This is my happy place."
You can contact Phil Burks for more information and even arrange a visit: Pbgonefishing@yahoo.com or 503-348-6510.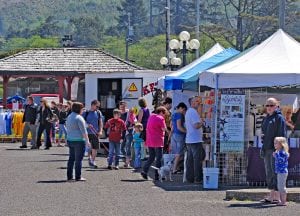 The Rockaway Beach Kite and Art Festival (August 17-19) is the perfect event for everyone, young and old. This year it is called "Where Dreams Take Flight" and is enjoying its 41st anniversary as a community event. The annual spectacle is where the skies are filled with color and dreams of flight. A sight that will bring a smile to every face.
The Rockaway Beach Kite and Art Festival plays host to both professional and amateur kite fliers alike and encourages everyone to get in on the action. The festival offers the opportunity for children to build and learn to fly small kites during special classes.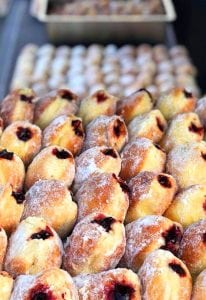 Event organizer Kristine Hayes said it's a full weekend of fun, as the kites take flight all three days. "Friday and Sunday are our open kite flying days, which are open to everyone," Hayes said. "On Saturday, there will be performing artists flying about 8-12 synchronized kites all at once; it's a really great show."
Kite enthusiasts are also encouraged to bring their own kites to fly. In addition to the incredible kites of all sizes, the festival also features some amazing live music, kite exhibitions, an array of incredible vendors and artisans, and tasty meals all weekend. Come hungry, bring a camera and be ready to have some fun.