Tillamook Coast Life Blog
Oysters at their Winter Best
The cold waters of winter make this the best time of year for fresh oysters.
Todd Perman of JAndy Oyster Company grows oysters in Netarts Bay, a beautiful setting known for its pristine, salty waters. Perman's favorite way to eat oysters is raw on the half shell with four drops of lime and four drops of Tapatío.
Oysters are harvested year round, but in winter it's a chilly job.
JAndy Oyster Co is a two-person operation managing 50 acres of oyster beds in Netarts Bay, and their own retail store in Tillamook. They harvest about 300-dozen oysters each week, mostly medium, small and extra smalls. Although, they harvest large or jumbo sizes by pre-order.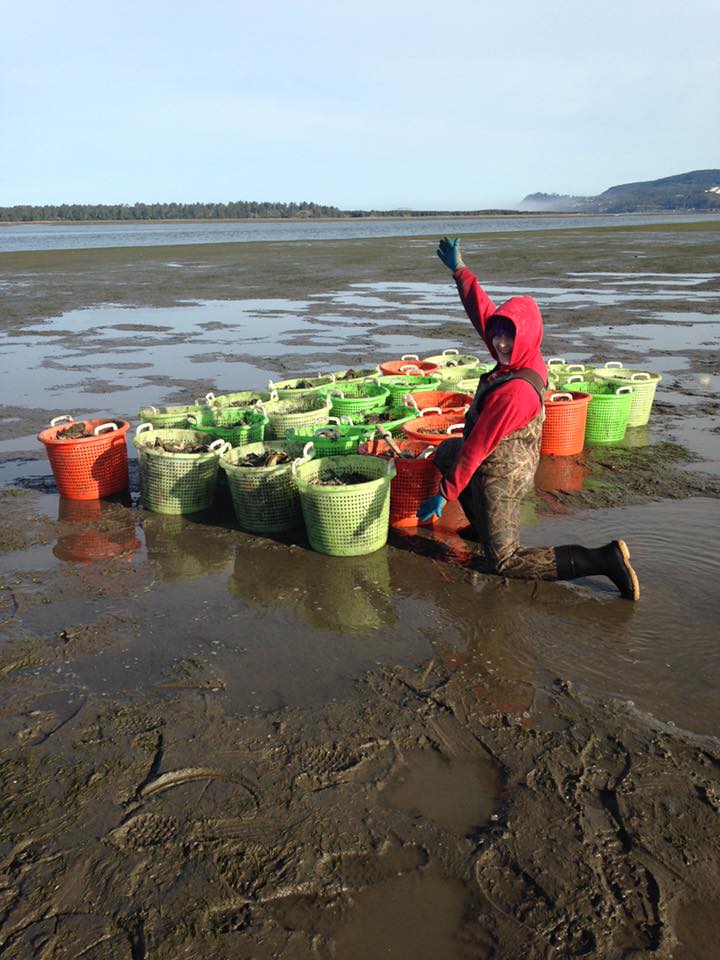 At any one time, they have close to 20 million oysters at all stages of development in the oyster beds, from the 28-day-old "speck-of-pepper sized" oyster larvae to the mature oysters they're harvesting that were set two years ago.
Todd's six-year old son is an honorary member of the oyster crew, and the self-proclaimed CEO tells people what to do. Joking aside, Todd said his son does like help out on occasion.
The JAndy Oyster Company retail store is located at 703 Ivy Ave. in Tillamook, OR and is open 10 a.m. to 5 p.m. Thursdays and Fridays in the winter. They carry medium, small and extra small's in the store, and large or jumbos by pre-order. JAndy Oyster Co's oysters are also available at The Spot in Garibaldi, Cape Kiwanda Marketplace in Pacific City, and Olympia Oyster Bar in Portland.
For more information, call 503-812-0253.