Tillamook Coast Life Blog
Trees to Sea Scenic Byway
The 68 mile Trees to Sea Scenic Byway begins at the trailhead for the Banks-Vernonia State Trail in Banks, Oregon and proceeds down Main Street (Highway 47) to turn west on State Highway 6 near Mile Marker 49 to head toward the City of Tillamook.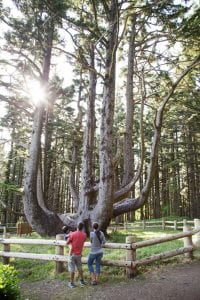 The route then arcs north and west on Tillamook County's Wilson River Loop and Latimer Roads, in order to turn south on Highway 101 before turning right on State Highway 131 (Third Street in the City of Tillamook) for almost its full length until it ends at Cape Meares Lighthouse.
The Trees to Sea Scenic Byway route combines an abundance of local agriculture and forestry, history, and natural scenery in a manner where the sum is stronger than the individual parts.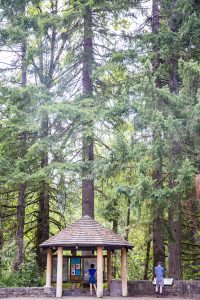 The traveler will witness a broad spectrum of intrinsic qualities ranging from the vast variety of scenic, historic, natural, and forestry values to be found when exploring the agricultural delights of rural western Washington County, passing through the Tillamook State Forest, moving along the Cape Meares peninsula, and viewing the expanse of the Tillamook Bay watershed. When travelers stop, they will be amazed by the extensive menu of ready recreational tangents onto which they can launch.