Bike riding is a fabulous way to explore the Oregon Coast and get some exercise along the way. Growing in popularity through the years, biking a favorite activity here for locals and for visitors from around the world. Some use it as a means of transportation between sights and towns along the shore: riding along Highway 101 and the Three Capes Scenic Route can be both inspiring and challenging, and you'll enjoy beautiful views as you go. Get out of your car and into nature: feel the ocean breeze at your back and the sun on your face as you pedal your way around Tillamook.
The Tillamook State Forest has several single track mountain bike trails. Our region is growing in popularity as a destination for mountain-bikers. Still less busy than some of the better-known spots in central Oregon and the Willamette Valley, Tillamook mountain trails can make for a more solitary ride. Chances are, you'll still encounter a number of hikers, but many trails in our neck of the woods remain less popular for bikers. That's their loss, though! Our region has some wonderful rides for those who venture this way.
Check out our blog article on single-track trails to learn more, but here's a brief rundown. The Wilson River Trail offers a slew of different options for both experienced and novice mountain bikers. Different sections of the trail offer easier or more strenuous rides, so read up ahead of time and start at the trailhead best suited to your level. There are also trails further east, such as the Browns Camp Loop and Gales Creek Trail. You can tackle just one of these or traverse several in a single trip (many rails are interconnected) for a longer ride.
Get in gear
There are a few things to know before you take on the trails. For one, riding deep into the forest often means you're far from help, if it's needed. So, bring plenty of bike supplies to take care of technical problems on your own—a tire pump, patch kit and spare tubes are a good start to your emergency repair kit. A headlight is also a great investment, in case the sun sets while you're out. For yourself, wear or pack a raincoat and bring extra chapstick and sunscreen to re-apply throughout the trip. And, as you would for any wilderness excursion, bring at least a basic first aid kit. Finally, consider biking in a group. If someone does get injured, you'll want others there to help get them to safety.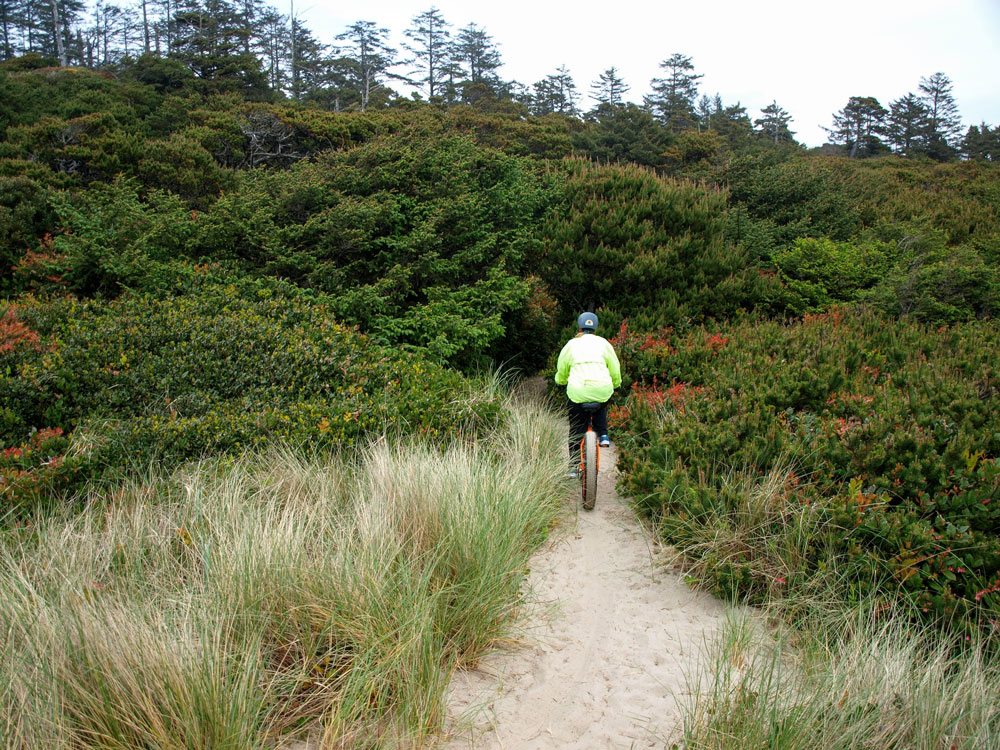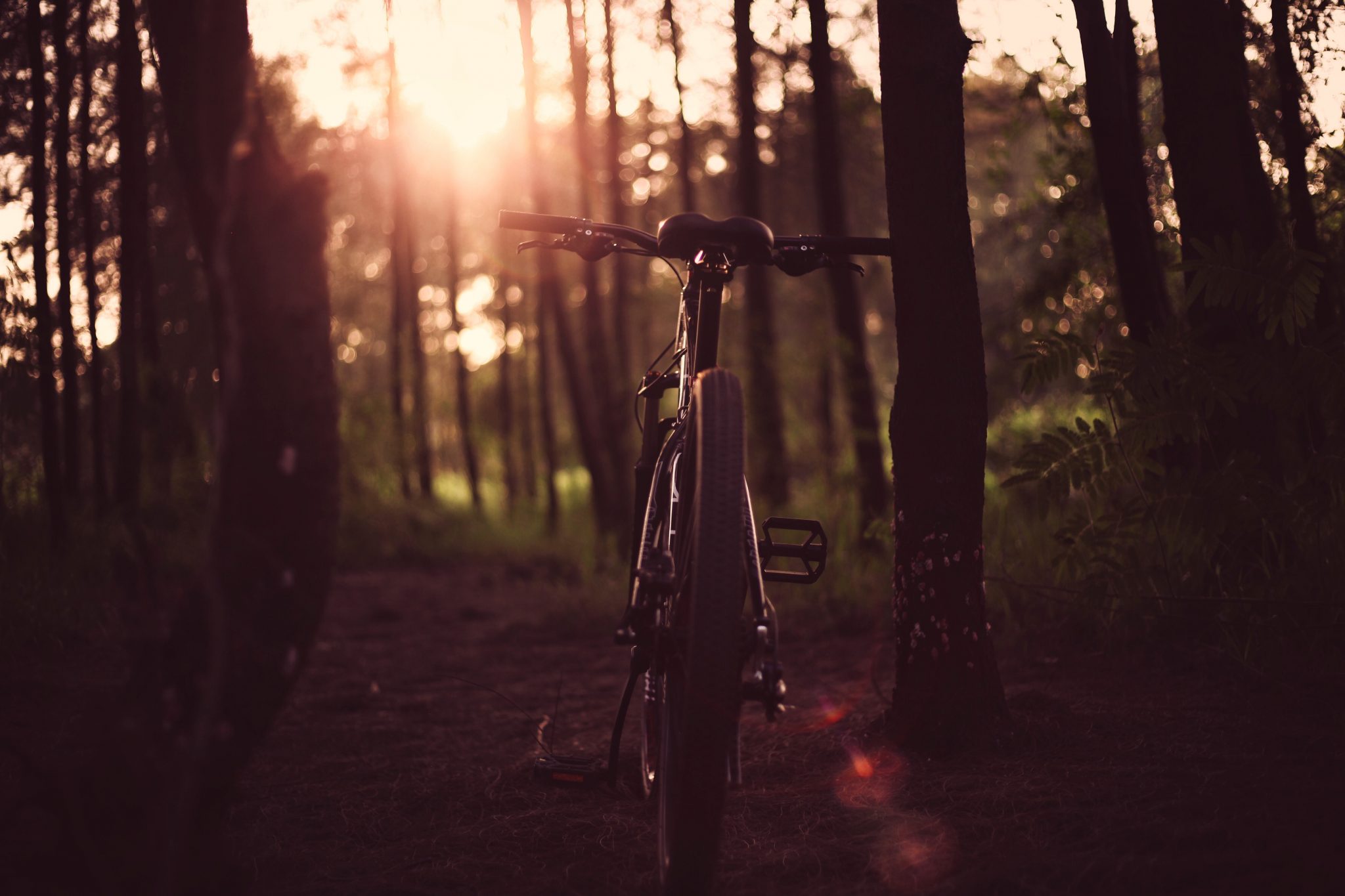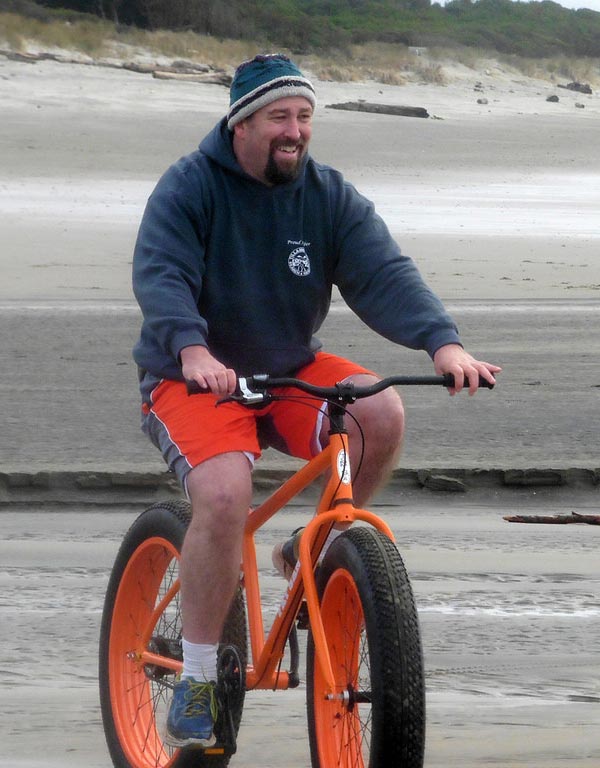 If a route along the sand is more your speed, the Tillamook Coast has no shortage of pleasant (but still leg-pumping!) beach rides. Bikes with fat tires are sturdy, and they do great in the surf, on wet or dry sand and on sandy beachside trails. You can rent them from a few key locations on the Tillamook Coast. You'll find great beach trails in Nehalem Bay State Park, with an easy 2-mile-long path that offers riders beautiful views of the bay. Another popular spot is Bayocean Spit, where you can trek through trees or pedal up and down sand dunes on the shore. If you're feeling ambitious, try the 15-mile route between Cape Lookout and Pacific City, where you'll enjoy long stretches of uncrowded beach and likely see flocks of seabirds as you go. Try Manzanita's Bahama Mama's for rentals!
Take a ride on the rails, pedaling in recumbent bikes over the Tillamook Bay railroad. Twins Ranch Rail Riders offer a two-hour, 11-mile round trip experience is perfect for nature enthusiasts, birders, rail fans, and for group activities. The out-of-service railroad tracks take you over rivers, through forests and past farmland for a little sampling of Tillamook's diverse terrains and beautiful scenery. There are no age restrictions, and railriding is a nice alternative to traditional biking for young children (who haven't mastered the fine art of balance) and anyone with mobility issues. Because the whole group—there are four seats to each car— shares the work of pedaling, it's a team "sport" and folks can pitch in as they're able without anyone falling behind.