Whale Watching
Contrary to popular belief, whale watching is a year-round activity on the North Oregon Coast with gray whales the most common breed seen. Almost any location with an ocean view may offer whale sightings.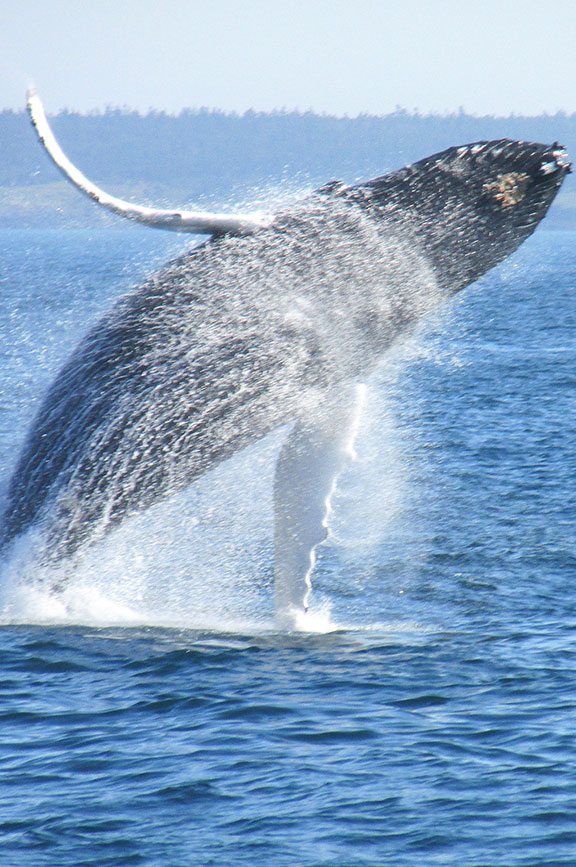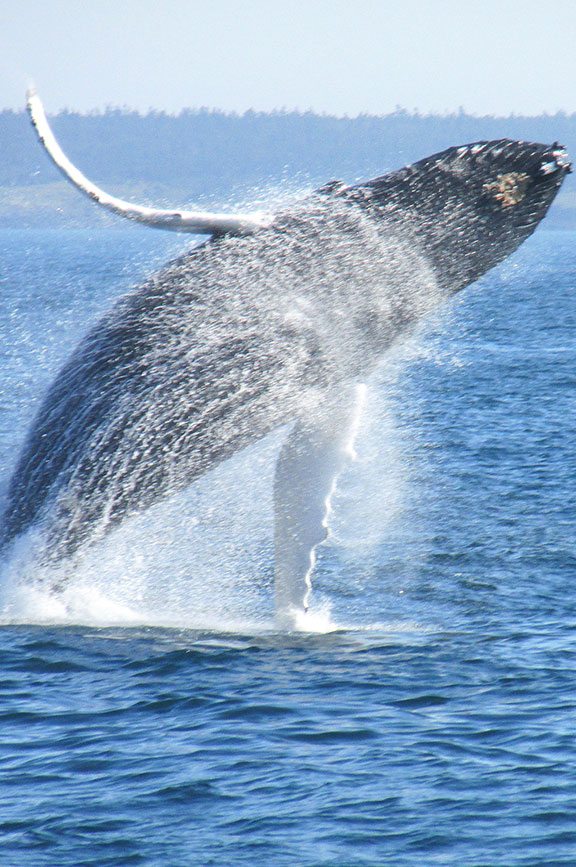 Spotting a Whale
You will have a better chance of spotting a whale in the morning light with the sun at your back. First scan the ocean for spouting and then zoom in more closely with binoculars. To get as even closer view, consider whale watching from a charter boat; Linda Sue III Charters in Troller and Garibaldi Charters are good options. Tillamook Air Tours affords an aerial view.
Whale Migration Patterns
Gray whales migrate south from their feeding grounds in Alaska from mid-December through January making their way to their breeding grounds in Baja California. From late March to June the whales migrate North back to Alaska.
On each trip, approximately 18,000 gray whales will pass through Oregon coastal waters. During their Southern migration peak, about 30 whales will pass by per hour, and can be seen about five miles off shore.
Coming back, the whales travel at a leisurely pace staying within a half mile of the shoreline. Mothers with their young appear in May; just in time for Mother's Day.
There are three excellent areas in Tillamook County to view whales:
Neahkahnie Mountain at the historic marker turnout on Hwy 101,
Cape Meares state scenic viewpoint, Cape Lookout state park (a 2.5 mile hike to the tip of the lookout)
Cape Kiwanda
Come to Tillamook County for a whale of a good time!
Look for Whales While You Hike Cape Lookout Park