Tillamook Coast Life Blog
Grant's Getaways: Coastal Explorer
If you really want to know a place well, it is best to do your homework before you visit.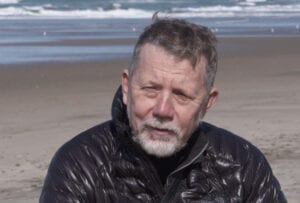 Learning about Oregon has become much easier thanks to a northwest teacher and author whose book will teach you much about the natural beauty and natural history of our coast.
Bob Steelquist believes it's not what he finds that brings him back to the Oregon Coast, but what he might find that brings him to the tidepools near the Three Graces; they the numerous towering sandstone sea stacks at Tillamook Bay.
"Well, it's always surprising what you will find," noted the longtime naturalist and outdoor writer. "It's pretty sheltered, but this place can show us a lot of things that are characteristic of tidepools everywhere."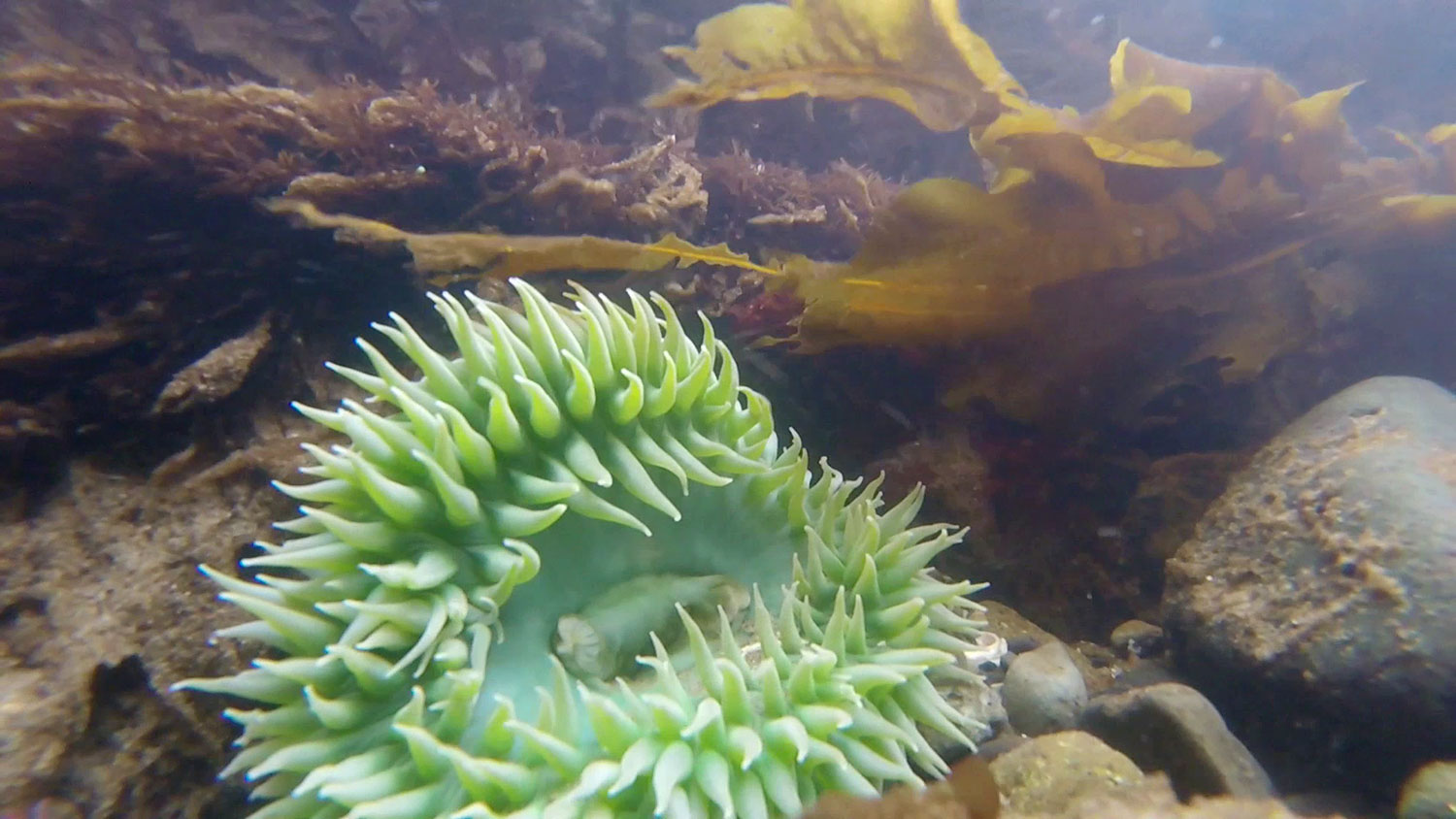 He said there were over 40 different seaweeds growing in this small corner of Tillamook Bay with names like Angel Wing Kelp, Nori and Teriyaki seaweeds.
"So, we have surf grass here! It is closely related to eel grass and it prefers the muddier substrate of the estuary. This is very important habitat because lots of things can hide in it."
One thing Bob cannot hide is the deep pride he has for the Pacific Coast. You can see it and read it and learn more about it in his colorful book: "The Northwest Coastal Explorer;" a natural history guide to the places, plants and animals of the Pacific Coast.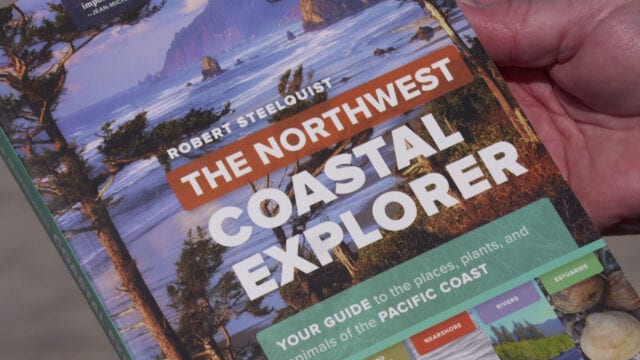 Steelquist said his book was a project that prodded and pulled on him for years. "I was pretty much running up and down this coastline, from California to Vancouver Island for 14 months with cameras just so I could illustrate the ideas that I wrote about. The weather was not always kind to me either. It really forced me to recognize the importance of rain to the coast because that's what I was able to capture most of the time."
Steelquist has dug deep to show off the Oregon coast – not just through stunning photos, but wildlife stories that you can discover at headlands like Cape Lookout.
"I like Cape Lookout; in fact, it's my favorite of the Oregon coast capes because it just sticks out so far. Often the grey whales are migrating so close and suddenly they hit a wall and pick their way out and around the cape so you can stand from the heights and look down and see them underwater. It's really inspirational to me to be able to see an ocean creature like grey whales that way.
Further south, the Oregon Dunes offer something special for Steelquist too.
"It is almost other-worldly in their appearance! There aren't too many places in the Northwest where you get these golds and varied hues of tan. You also have beautiful forms in the dunes that are constantly forming and constantly eroding. I like to think of the dunes as a sea floor that has moved inland."
Erosion is fact of life in the natural coastal world too!
For example, Bay Ocean Spit is four-mile finger of sand that defines the western edge of Tillamook Bay.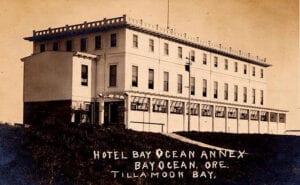 A century ago, it was home to a huge subdivision coined The Atlantic City of the West. It boasted homes, cabins, restaurants, stores, even a centerpiece hotel and an indoor heated pool.
But mother nature had other plans for Bayocean! Between 1932 and 1950, the ocean cut a mile-long swath across the spit and the town site. Slowly at first, then with greater momentum, homes began to slip and slide into the deep blue sea.
"Buildings were falling down, houses were going into the ocean, and people had to move out. It was all so sad," said longtime Cape Meares resident, Barbara Bennett.
She remembers homes sliding down eroding sand dunes: "Many people lost their lots, their houses and their money and were able to save only their possessions."
Today, Bay Ocean Spit is managed by Tillamook County as a park, and it is great fun to stroll its four-mile length.
Steelquist says that the Bay Ocean story is a prime example to understanding the Oregon coast story: it is always changing, never twice the same.
"We're fortunate to live in a place where we are constantly surrounded by common things that are really extraordinary. I like to praise the common things because that's who we live among – the plants and animals – and they tell us so much about the world around us."
You can discover more behind-the-scenes stories from my Oregon adventures via the new Grant's Getaways Podcast. Each segment is a story-telling session where I relate adventure and travel stories from four decades of reporting.
You can also learn more about many of my favorite Oregon travels and adventures in the Grant's Getaways book series, including:
"Grants Getaways I," Photography by Steve Terrill
"Grant's Getaways II," Photography by Steve Terrill
"Grant's Getaways: 101 Oregon Adventures," Photography by Jeff Kastner
"Grant's Getaways: Guide to Wildlife Watching in Oregon," Photography by Jeff Kastner
"Grant's Getaways: Oregon Adventures with the Kids," Photography by Jeff Kastner
The collection offers hundreds of outdoor activities across Oregon and promises to engage a kid of any age.
My next book, "Grant's Getaways: Another 101 Oregon Adventures" will be published in 2022.