Tillamook Coast Life Blog
Tillamook Coast 'book flood'
What we're reading this Christmas: books from the Tillamook Coast
Jólabókaflóð. It's the Icelandic word for "book flood."
Each year, hundreds of books are released just weeks before Christmas, making them a popular and desired gift.
This year, on the Tillamook Coast, we're celebrating our own Jólabókaflóð. Check out what we're reading this Christmas, and take home a copy when you visit!
25 Family Adventures on the Tillamook Coast
By Brian Cameron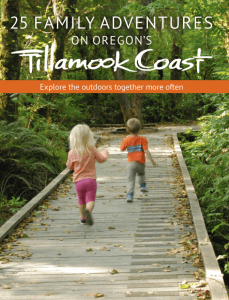 Adventure guide and father of twins, author and Oregon Coast native Brian Cameron shares his favorite places to take his family on Oregon's Tillamook Coast. From exploring tidepools, to camping and riding the rails, families will find lots of fun things to do in this 60-page guide. Includes restaurant options.
"People have really been enjoying having a guidebook geared toward kids," Cameron said. "I wanted an excuse to take my kids outside and document that in the process."
Where to buy: Visit Tillamook Coast
Cost: $9.99
25 Hikes on the Tillamook Coast
By Adam Sawyer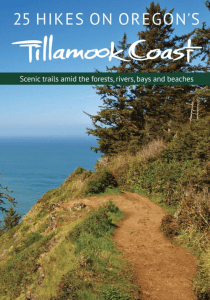 Hiking expert and travel guidebook author Adam Sawyer shares his choices for the best hikes on Oregon's Tillamook Coast. From thigh-pumping trek to the top of Neahkahnie Mountain to a leisurely stroll through Kilchis Point Reserve, hikers will find the trail just right for their adventure in this 90-page guide.
Where to buy: Visit Tillamook Coast
Cost: $9.99
DIG, SHUCK, SHAKE
By John Nelson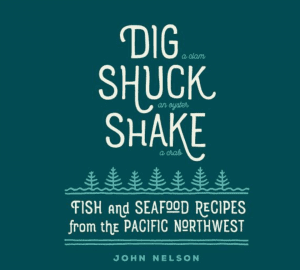 John Nelson's stories of growing up on the docks and his practical techniques for preparing and cooking a variety of seafood in Pacific Northwest style makes this more than a recipe book. It is a snapshot of the fishing culture that resides alongside the docks of Oregon and Washington. Nelson's thorough yet personable instruction makes it so even the most timid cook will feel at ease creating delectable seafood dishes.
"When I was in central Oregon, I starting missing the beach," Nelson said. So, he began putting together recipes that turned into a book, not thinking much of it.
"I shelved it," he recalls. "I said, 'My kids will see it one day and that will be neat.'"
But, it wasn't just a keepsake for his children: it became a success with readers around the world because of Nelson's authentic writing style.
"It will start out with a story and then ten or so recipes following it. I have a story about clam digging, so that chapter is all about shellfish."
Where to buy: Blue Heron French Cheese Company
Cost: $16.14
Doug Fir's Like My Hike
By Douglas A. Carlson-Swanson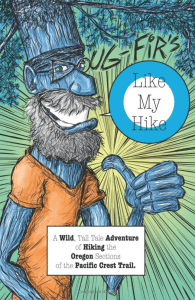 Written and illustrated by author Doug Carlson-Swanson, this comic novel is about Doug-Fir, a frustrated conifer tree who gets sick of being stuck in the ground and especially being stuck by multiple, diabetic insulin shots every day. So, to better his health, he sets out to hike sections of the Pacific Crest Trail in Oregon.
The book is based on Carlson-Swanson's real life experiences to improve his life.
"It was for health reasons, it really helped me take less insulin," he said.
Where to buy: Amazon, Cloud & Leaf Bookstore (Manzanita)
Cost: $9.25
Grog Wars, Dos
By Anne Sweazy-Kulju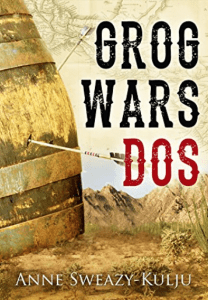 From the award winning author of Grog Wars, comes Grog Wars, Dos.
Trouble brews for Maximilian and Charlotte, two of the most unfortunate characters ever snubbed by history. Meanwhile, their young Master Brew, August, tracks someone in 1860's Mexico. Max is an emperor without a country. Charlotte is a mother without a child. Both are seduced into making Mexico their family and their hope. But when global politics threaten to tear the monarchs and the country apart, will August abandon his vengeance to save them?
"I got haunted into writing my first book," Sweazy said. "When I was laid up at a bed and breakfast and the ghosts talked me into writing my first book. These things just come to me…they seem to write themselves. What can I say?"
Awards: Publishers' Weekly Annual BookLife Prize in Fiction, Finalist; Literary Classic Silver Award
Where to buy: Amazon, Barnes & Noble, and various places in Pacific City
Cost: $15.99
Grant's Getaways: Oregon Adventures with the Kids
By Grant Mc Omie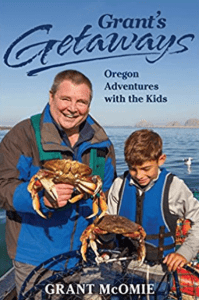 From the same host as the popular tv show, Grant gives us his third guidebook all about adventures with families.
Grant's recommendations of clamming and searching for thundereggs are activities that he enjoyed as a child himself.
"It's not much of a guidebook as relating stories," Grant said. "I try to never follow the same path twice. Tillamook County has always been my playground…it's so diverse."
Where to buy: Amazon
Cost: $12.23
The Lightening Painter & Art with Spirit
By Jennifer Thiele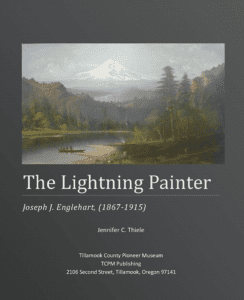 The Lightening Painter reveals the secretive life of painter Joseph K. Englehart.
Englehart was the artist behind the Mt. Hood landscape painting that found its home in the Tillamook County Pioneer Museum for many years.
But, who was Englehart? Apparently, few really know. Englehart was only one of twenty-two pseudonyms that he used for his 600 paintings across the country.
The Lightening Painter tries to uncover the truth in Englehart's life and details his visit to Tillamook.
"He remains a man of mystery," Thiele said. "He didn't leave any historical accounts. Everything I found was blips in newspapers.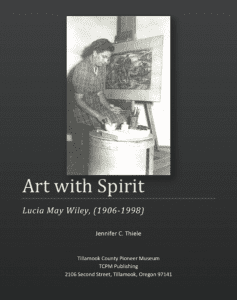 Art with Spirit is the biography of Lucia Wiley who is known locally as the artist of murals in both the Tillamook City Hall and Tillamook County Courthouse.
"Her story has not been told," Thiele said.
Wiley won a commission, and a group of citizens requested that her fresco be installed in the new post office being built in Tillamook. The Treasury Department agreed, and she began the tedious work of preparing the walls and installing the mural, completing it in 1943. The mural titled, "Captain Gray Entering Tillamook Bay," depicts Captain Gray's first meeting with Oregon natives.
"This was a fun book to write," Thiele said. "Through my research, I made connection with family and was invited to the Wiley-Steinbach family reunion. There I was told lots of good stories about Lucia and her talents. This brought a whole new level of personality to Lucia's story and I thank her family for their input."
Thiele is a research historian for the Tillamook Pioneer Museum.
Where to buy: Tillamook Pioneer Museum
Cost: $19.95
Agnes Canon's War
By Deborah Lincoln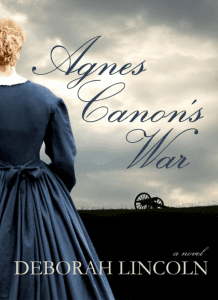 Based during the Civil War, Agnes Canon is tired of being a spectator of life, a small-town schoolmarm and an invisible daughter among seven sisters, meat for the marriage market. The rivers of her Pennsylvania countryside flow west, and she yearns to flow with them, see new lands, know the independence that is the usual province of men. This is a story of a woman's quest for freedom, both social and intellectual, and her evolving understanding of what freedom means.
Awards: Chanticleer 2013 Laramie Awards, Best in Category
Women Writing the West, 2015 Willa Award for Historical Fiction, Silver Award
Where to buy: Amazon, Barnes & Noble, Powells, Art Accelerated (Tillamook)
Cost: $9.27
Coastal Coffee Club Mysteries
By Patricia Brown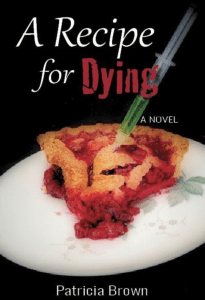 A Recipe for Dying tells the story of a small coastal town of Waterton (based on Tillamook) where the old people keep dying. Eleanor and her delightful assortment of friends, most whom are getting up in age, set out to discover what is going on. Is it a series of mercy killings, or murder, and is their investigation putting them in danger?
"I took a writing class and she gave us a prompt and the characters started talking to me and they wouldn't leave me alone," Brown said. "Someone from the class asked when I was going to write that book."
Where to buy: Gladeye press
Cost: $12.95
Time Flash: Another Me
By Lana Ayers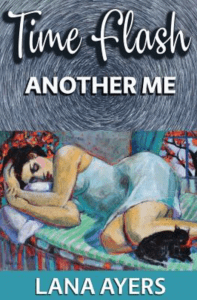 The Granola Diet promises to turn curvy Sara Rodríguez Bloom García into a svelte, new woman in no time.
What starts out as another fad diet, leads Sara on a time travel journey of perilous twists and turns. Sara's possibly-magical cat, tasty meals, and vivid music enliven the darker moments.
Author Lana Ayers resides in Cape Meares. She says that she needs coffee the way plants need light, height is not one of her attributes, and as a child she was bitten by an ostrich.
Where to buy: Amazon, Barnes & Noble, and IndieBound
Cost: $17.99
Additional Tillamook Coast authors
Deep, Dark and Dangerous: On the Bottom with the Northwest Salvage Divers
by Rebecca Harrison
Calvin Tibbets: Oregon's First Pioneer (Tillamook Pioneer Museum)
by Jerry Sutherland
by Victoria Stoppiello
The Astoria Chinatown Conspiracy
by Richard Powers
Beach Bum and Fancypants
by Robert Freedman
Understanding America and Her Enemies in Wartime
by Mark Scott Smith
by Sally Rissel
by Julius Jortner