South County Destination Management: Parking
Growth is happening and we're planning for it with ways to ease parking issues, especially during peak tourism season.
Parking Management Plan
Tillamook County adopted the Pacific City/Woods Parking Management Plan in October 2019. The plan merges the recommended elements of the Cape Kiwanda Master Plan into a comprehensive guiding document for implementation. The Parking Management Plan has three recommended phases over 20 years that focus on the areas shown in the map.
Implementation
Tillamook County has completed the following projects from the Master Plan:
Trash compactor and recycling program at the Cape Kiwanda parking lot
Parking shuttle during summer, which is run by the Tillamook County Transportation District
Parking management plan, which incorporates the remaining projects from the Master Plan
Pacific City Wayfinding Plan for Brooten Road area has been approved. When funding is available, fabrication and installation of signage will proceed.
Tillamook County is currently implementing the Parking Management Plan: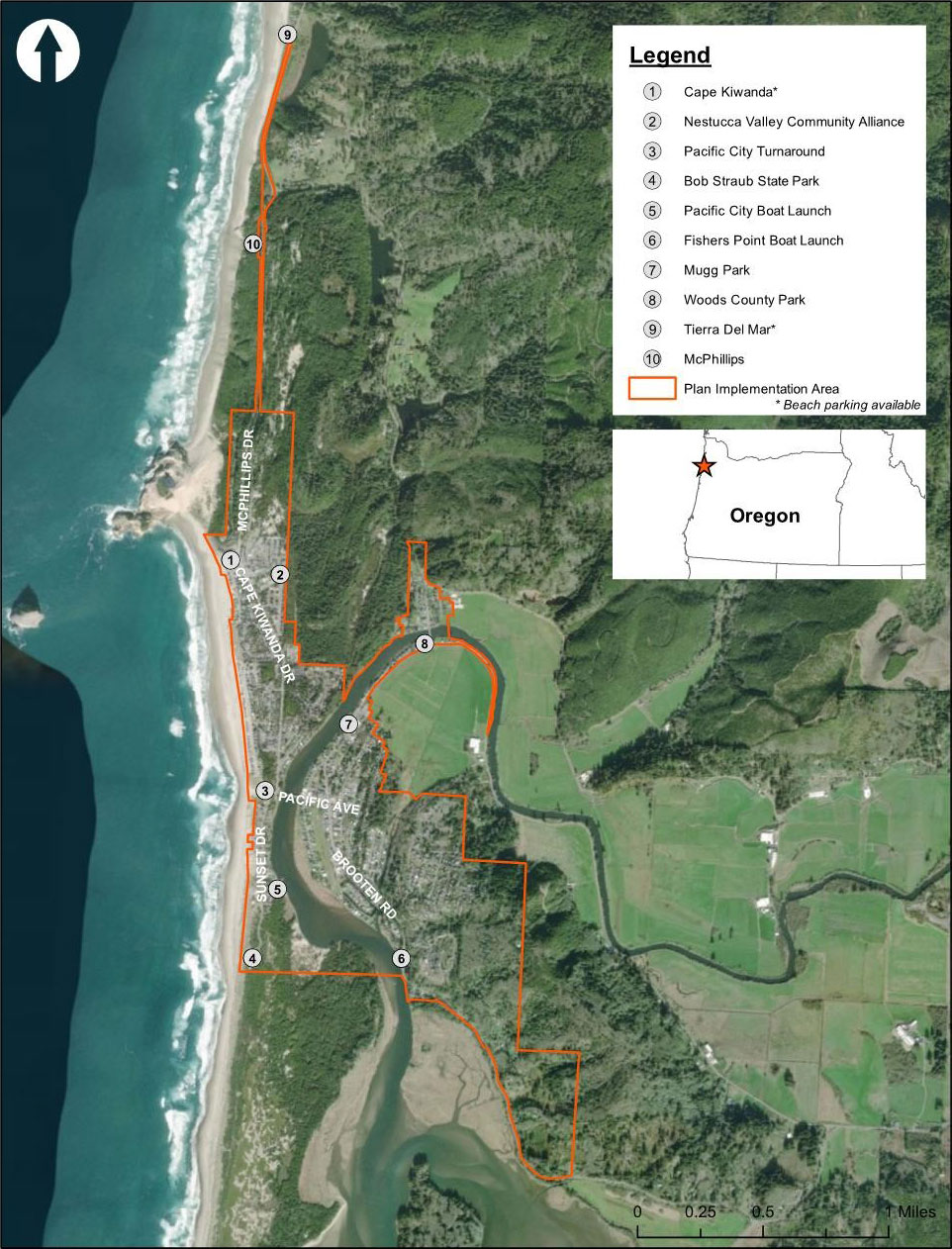 Purchase annual parking passes
Annual Day Use Access Passes are available online, 24 hours per day, at https://reservations.co.tillamook.or.us. 
Discounted passes are available for individuals over the age of 65, disabled veterans, and Oregon Trail Cardholders.  To inquire about a discounted Annual Day Use Access Pass, please call the Tillamook County Parks Department at 503-322-3522. 
Passes purchased online or over the phone will be mailed directly to your home.  For further information, please email the Tillamook County Parks Department at parks@co.tillamook.or.us.
Do you want to become involved?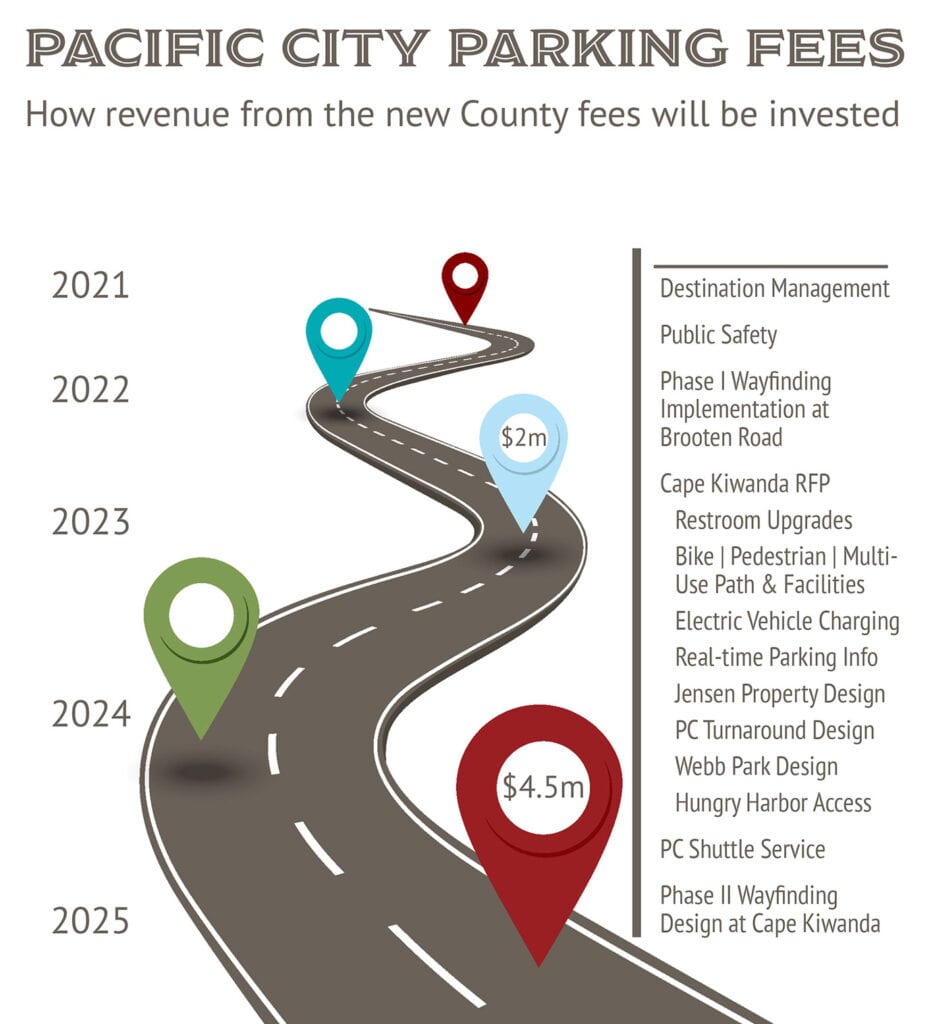 The Cape Kiwanda Master Plan
Tillamook County adopted the Cape Kiwanda Master Plan (September 2016) for Tourism-Related Facilities for Cape Kiwanda that identified ways to improve facilities and infrastructure that will:
Protect the beauty and natural resource values within and surrounding the community.
Minimize and mitigate impact of visitors within the community.
Improve visitor experiences and encourage longer stays.
Attract new visitors during "shoulder" seasons.
In developing the Master Plan, a Community Advisory Committee met twice to review and discuss key aspects and community members actively participated in three Community Meetings. As part of the planning process, the Cape Kiwanda Master Plan for Tourism Related Facilities – Existing and Planned Conditions Report (January 2016) and Appendix 4. Cape Kiwanda Roadway Study (February 2015) were developed.
Although the general planning area is quite expansive, the focus of the Master Plan is the area west of the Big Nestucca River between Cape Kiwanda and the intersection of Pacific Avenue and Cape Kiwanda Drive, including 8 largely contiguous parcels in public ownership consisting of approximately 284 acres.