Tillamook Coast Life Blog
Offshore Refuges are Wildlife Wonderlands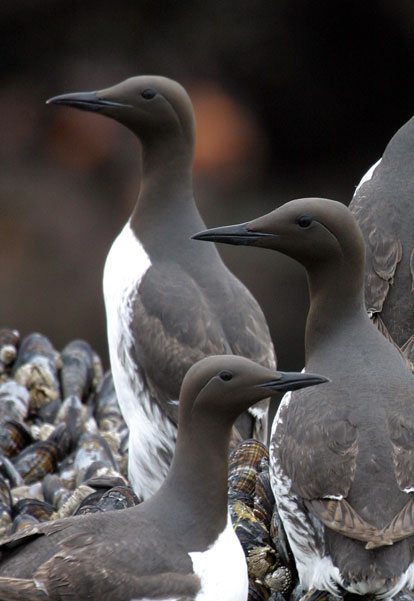 Viewing wildlife doesn't have to involve a strenuous hike.
If you'd like a chance to watch wild creatures while wearing your flip-flops, the Tillamook Coast has some sights to see.
Two clusters of offshore rocks, protected from all human intrusion, offer people on shore the chance to see nesting seabirds, majestic bald eagles, dramatic peregrine falcons, massive sea lions and playful seals, with occasional passing whales in the surrounding waters.
We're talking about the haunting Three Arch Rocks National Wildlife Refuge off Oceanside and two nearby rocks beneath the cliffs of Cape Meares that are part of the Oregon Islands National Wildlife Refuge, all overseen by the U.S. Fish and Wildlife Service. The distances between the viewing areas and the massive offshore rocks are deceiving, but visitors with binoculars or other kinds of optical scopes can find the experience rewarding.
"It is just a magnificent place to see a variety of wildlife," said Dawn Harris, manager of visitor services for the refuges. "It's a wild, untamed marine environment."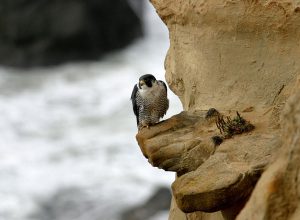 While the naked eye can enjoy seeing sprawling colonies of nesting seabirds, you'll want something to boost your vision for more detail, such as binoculars or spotting scopes. At Oceanside, the views are from the beach toward the prominent Three Arch Rocks, the first national wildlife refuge established west of the Mississippi, designated in 1907 to halt the wanton recreational shooting of seabirds.
Visitors driving north from Oceanside a couple miles can find better views of Pillar Rock and Pyramid Rock, with a viewing platform beside the north end of the parking lot at the Cape Meares Lighthouse. From May to September, with no guaranteed hours, visitors there may find Fish and Wildlife Service volunteers with spotting scopes for public use and plenty of knowledge to share.
Photo Details
1 Big colony of many hundreds of black and white seabirds. Common murres gather in a sprawling nesting colony atop an offshore rock that is part of the Oregon Islands National Wildlife Refuge, which includes formations along the Tillamook Coast. Viewing locations in the Cape Meares/Oceanside area offer the chance to see wildlife in what U.S. Fish and Wildlife Service spokesperson Dawn Harris called "a wild, untamed marine environment."
2 Close-up of three birds with black heads and backs and white chests. Common murres are graceful-appearing birds that establish nesting colonies atop offshore rocks, protected along the Tillamook Coast and other parts of the Oregon shoreline by the U.S. Fish and Wildlife Service.
3 Lone peregrine falcon gripping cliff face. A peregrine falcon perches on a cliff face, ready to dive after prey with astonishing speed. Viewing locations in the Cape Meares/Oceanside area can offer sightings of the magnificent bird, which U.S. Fish and Wildlife Service spokeswoman Dawn Harris called "the fastest animal in the world."