Tillamook Farmers Market
Sparkling fresh produce, juicy fruits and colorful berries converge at the Tillamook Farmers Market along with locally crafted items, savory jams and jellies, and even mouth-watering sweets and treats. It's an old-fashioned Farmers Market full of friendly faces and warm memories waiting to be made.
More than 40 vendors
You'll enjoy more than 40 vendors, and you'll find eggs, meats, herbs, nuts, freshly-cut flowers, honey, prepared foods from local restaurants and beautiful artworks. The Market is complete with music, special events and demonstrations, making it a fun event for the whole family.
Located in historic downtown Tillamook
Browse the various booths that line Second and Laurel in historic downtown Tillamook. Don't forget to enjoy the gorgeous backdrop of classic brick buildings, manicured lawns and award winning roses. City Hall, the county courthouse and the Tillamook County Pioneer Museum rise up behind the colorful booths and mingling crowds, silently reminding everyone present of the vast history that surrounds the massive Tillamook coast.
Make new friends at the Tillamook Farmer's Market
At the Tillamook Farmer's Market, you'll come away with more than just your favorite edible items; you'll make new friends and gain a closer connection to the people responsible for growing your food. Farming is a passion in Tillamook, where people have a loving connection to the land around them. It has been their fortress, their freedom and their identity for hundreds of years, making the Tillamook Farmer's Market a traditional place for farmers to come together and share their goods.
Celebrating and revitalizing Tillamook
Today it still provides farmers, producers and artisans a direct connection to customers and a chance to meet face to face. The Tillamook Farmer's Market celebrates and revitalizes Tillamook.
Open every Saturday from 10 a.m. to 2 p.m.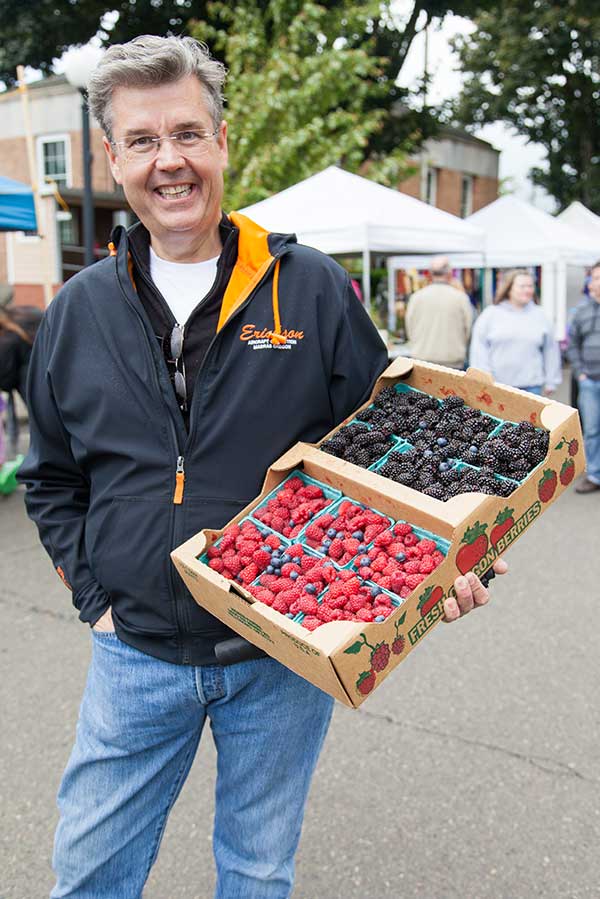 Coast-to-Table Artisans and Producers