Riding on the Oregon Coast
Why settle for riding in the car when you can ride ATVs, horses and rails! Yes, there are lots of great scenic drives, but these alternative rides give you a whole new experience on the Tillamook Coast.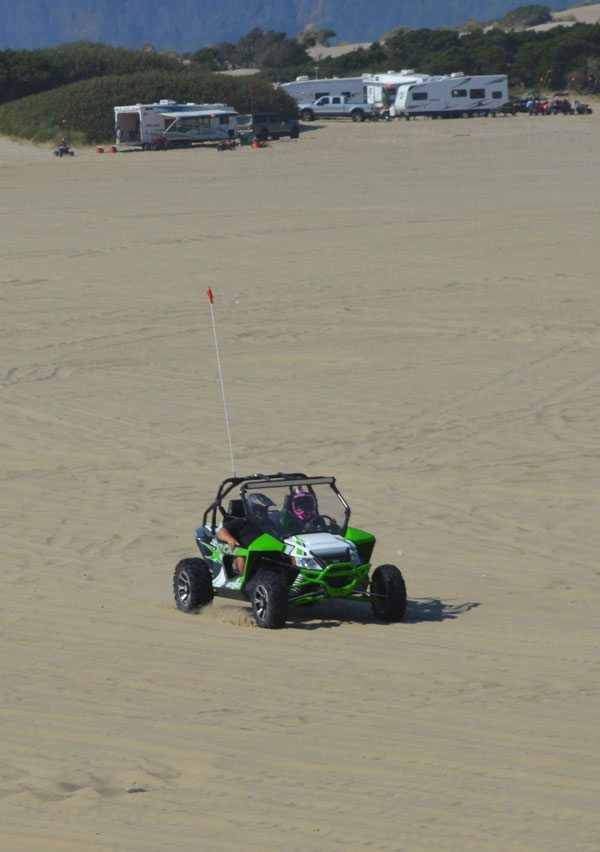 Need a little more speed for your coastal getaway? Head to Sand Lake Recreational Area. It's the premier destination for ATV riding and off-road adventure. Rent your quad or dune buggy at Sandlake Tsunami ATV Rental and then head out to the dunes.
You haven't experienced the Pacific Ocean until you've seen it from the back of a horse. There are several outfitters that offer a variety of options in gorgeous Pacific City and Nehalem Bay.
Pedal the rails, passing by bays, rivers, trestles, farms, cows, horses, fish, even the Tillamook Cheese Factory atop a recumbent bike. Twins Ranch Rail Riders is a totally unique experience, one of the most popular activities in Tillamook County.
Immerse yourself in the sights and sounds of yesterday as the steam whistle blows, wheels grind across the tracks, and a giant locomotive chugs along Tillamook Bay, revealing breathtaking views of both the bay and the ocean.