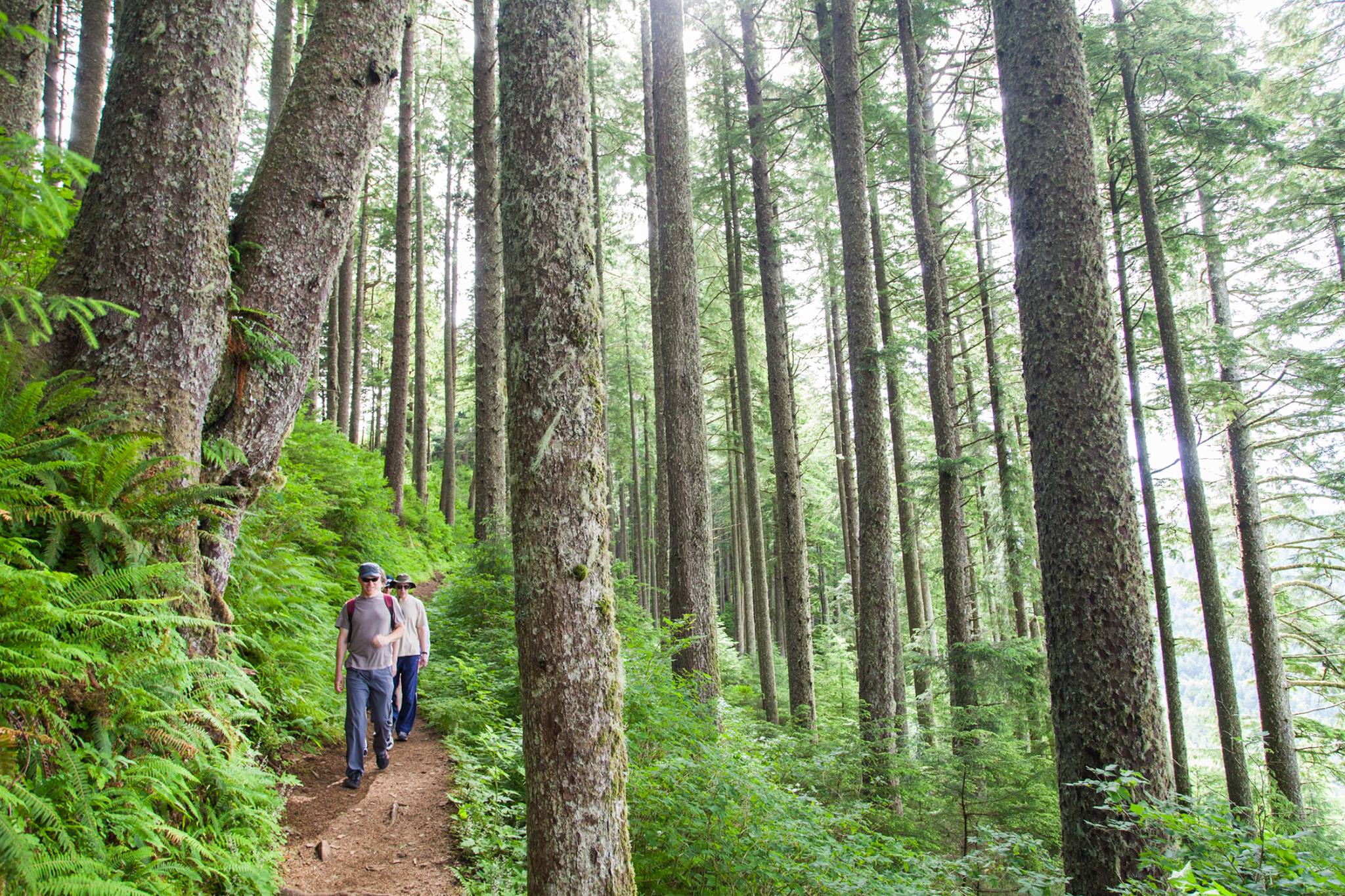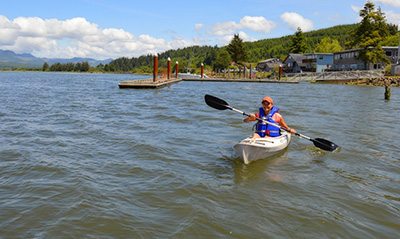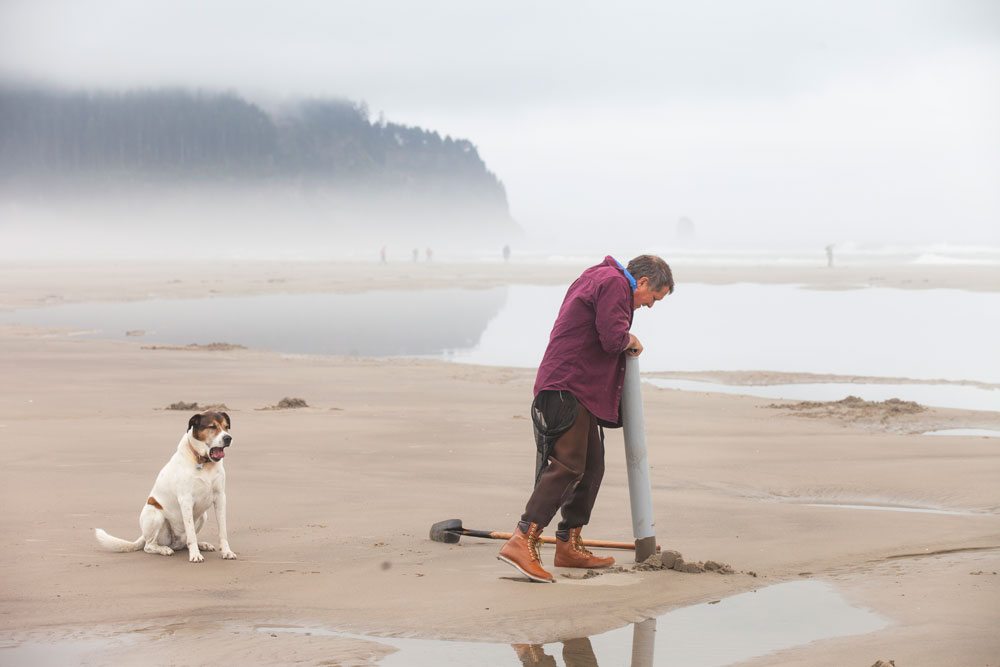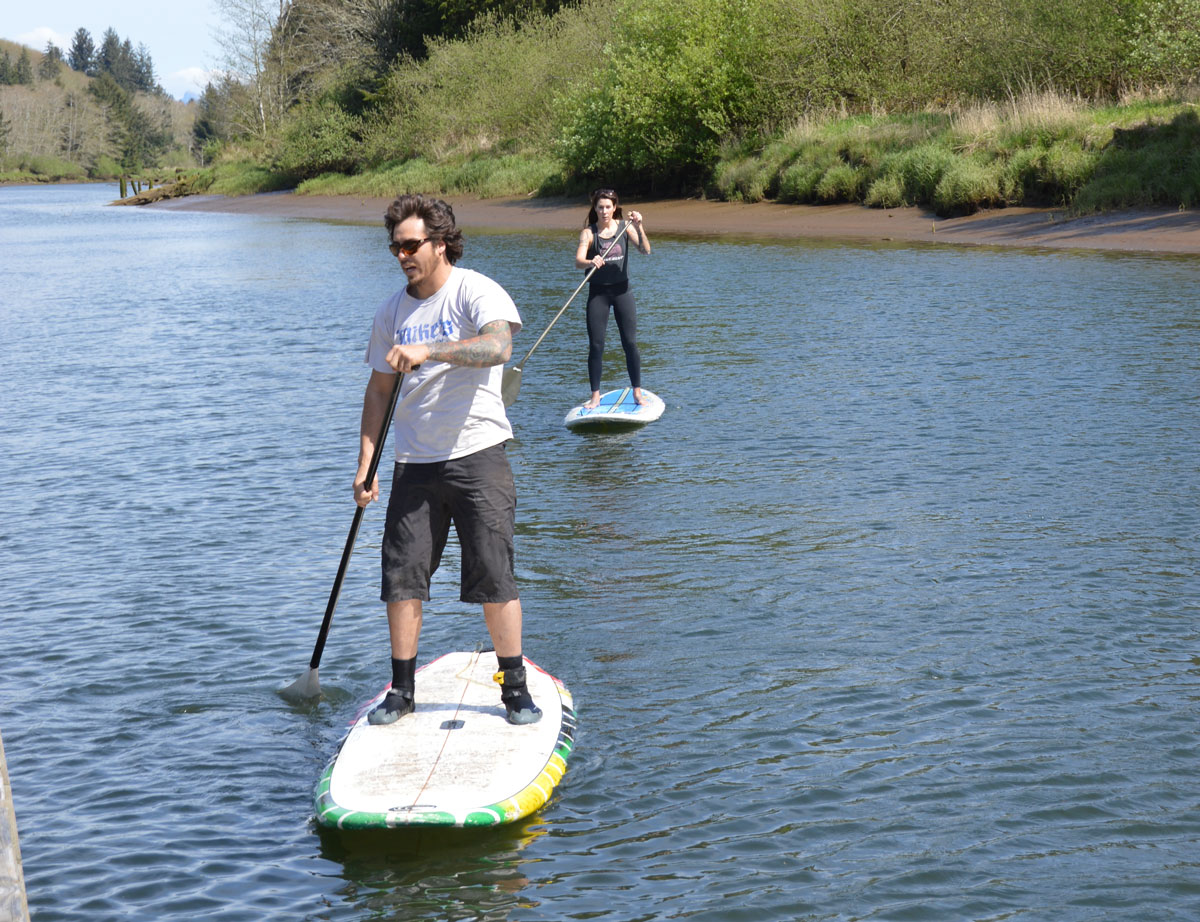 To really know our state, you have to get out and experience it. This is why Oregon is one of the best places in the world for outdoor adventure. If you're looking for world-class golfing, cycling, kayaking, skiing, rafting, windsurfing or just about anything else-ing, look no further. The Oregon Coast was created for outdoor recreation.
Oregon's for everyone
Sure, plenty of states have a coastline, but none has the long stretches of public access beach that we do. Over 50 years ago, the Oregon Beach Bill was born: it keeps our shores available to the public by preventing corporate development and other private restrictions on usage. No fences, no "No Trespassing" signs, no one yelling "get off my beach"! Visitors to the Coast can climb the big rocks, comb tidepools, crab and surf for over 300 miles; you'll never run out of room to explore.
Discover what's different
The Oregon Coast is one of "The Seven Wonders" of Oregon. And it's no wonder! Our coastline is a unique mix of rocky cliffs, tall mountains, churning ocean waters, dense forests and grassy farmland. The region is full of natural beauty, and you'll find lots of plants and animals anywhere you go.
Just when you think you've seen it all, you stumble upon a secret trail, secluded cove or new-to-you view. Sure, further north, Cannon Beach has iconic Haystack Rock and Seaside has the quaint boardwalk-style shops, but when you wander down to Tillamook County, you'll find off-the-beaten-path adventures that take your breath away.
For instance, wait for low tide in Neskowin and walk through the ghost forest there. The remnants of 2,000-year-old Sitka spruce trees are rooted in the sand, covered completely by the ocean and only revealed when the waves roll out.
Or, explore a hidden hike, like the trek off Highway 101 that leads to the Giant Western Red Cedar known as The Ascending Giant. In Rockaway Beach, you'll find the enormous 154-foot-tall tree at the end of a mile-long trail through a marshy, forested area. It's just a short stroll, but the "treasure" at the end is a true hidden gem. Take your pic with the super-tall cedar—dwarfing the other trees like an NBA player in a crowd of fans. Don't miss the photo op for your own "celebrity" selfie.
Active interests
The Tillamook Coast is a great place to get your feet wet: try clamming, crabbing or fishing here. Whether you're a star shucker or a newbie, you'll have a great time.
There's also plenty to do once you leave land behind: experience the region on a stand-up paddleboard, kayak or canoe. You'll cool off on a warm day on the water, see parts of the Coast you'd otherwise miss and get a great workout along the way. Download our free water trail maps to get started!
Explore with taste  
In addition to the countless outdoor activities that the Oregon Coast offers, a number of guided tours, wonderful state parks, small to large shops and scenic drives will have you trying new things and experiencing the region with all five senses. And some new adventures are just for your taste buds: culinary exploration is growing in popularity. Slurp Netarts Bay oysters, sample farm-fresh produce at a farmers market—and be sure you get a lick of the famous ice cream at Tillamook Creamery. For a self-guided tour of interesting eats, check out the North Coast Food Trail to satisfy your appetite for adventure.
Follow One Photographer's Wild Journeys