Platted in 1910, Brighton, Oregon is located about four miles southwest of Wheeler and sits next to Nehalem Bay directly across from Nehalem Bay State Park. This city offers great vacation house rentals and home rental-by-owner deals for the knowledgeable traveler. No matter your budget or the comfort level you seek in your vacation plans, you're bound to find it in Brighton. Everything from cabins, condos, bed & breakfasts, to luxury suites: you are sure to find a place that's right for you.
You can crab off the dock and enjoy the pier atmosphere
One of the high points is Kelly's Brighton Marina with holding tanks containing live crabs, clams, oysters and other local sea critters. Sitting around the fire pit and telling stories about "the one that got away" is always entertaining. Crabbing off the dock and enjoying the community atmosphere on the pier, while learning the best technique for catching crabs, is a local favorite activity.
Eat a fresh Dungeness crab that was just caught & cleaned
Watch as the staff pulls a Dungeness crab from the live well, cook it, and clean it. Then you get to eat it! The seafood doesn't get any fresher than this. You can also rent a boat and get your own crabs, or go clam digging on the beach. Whatever seafaring activity you are interested in, there is always a catch available in Brighton!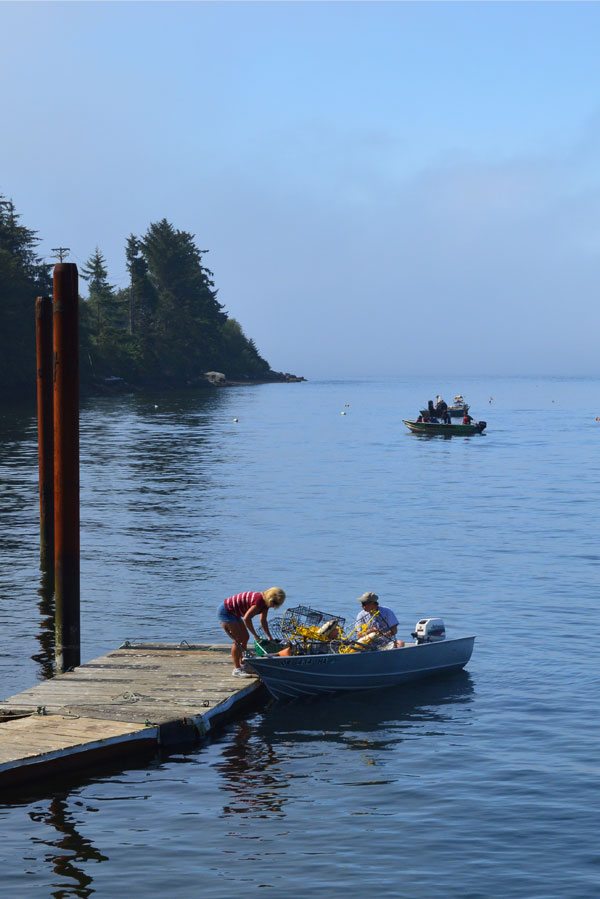 Catch Dungeness Crab at Kelly's Brighton Marina